The way we fell for Johnny Depp spells trouble for Evan Rachel Wood
The public mockery of Amber Heard during the former couple's trial was horrifying — and will hurt victims of both subtle and severe abuse.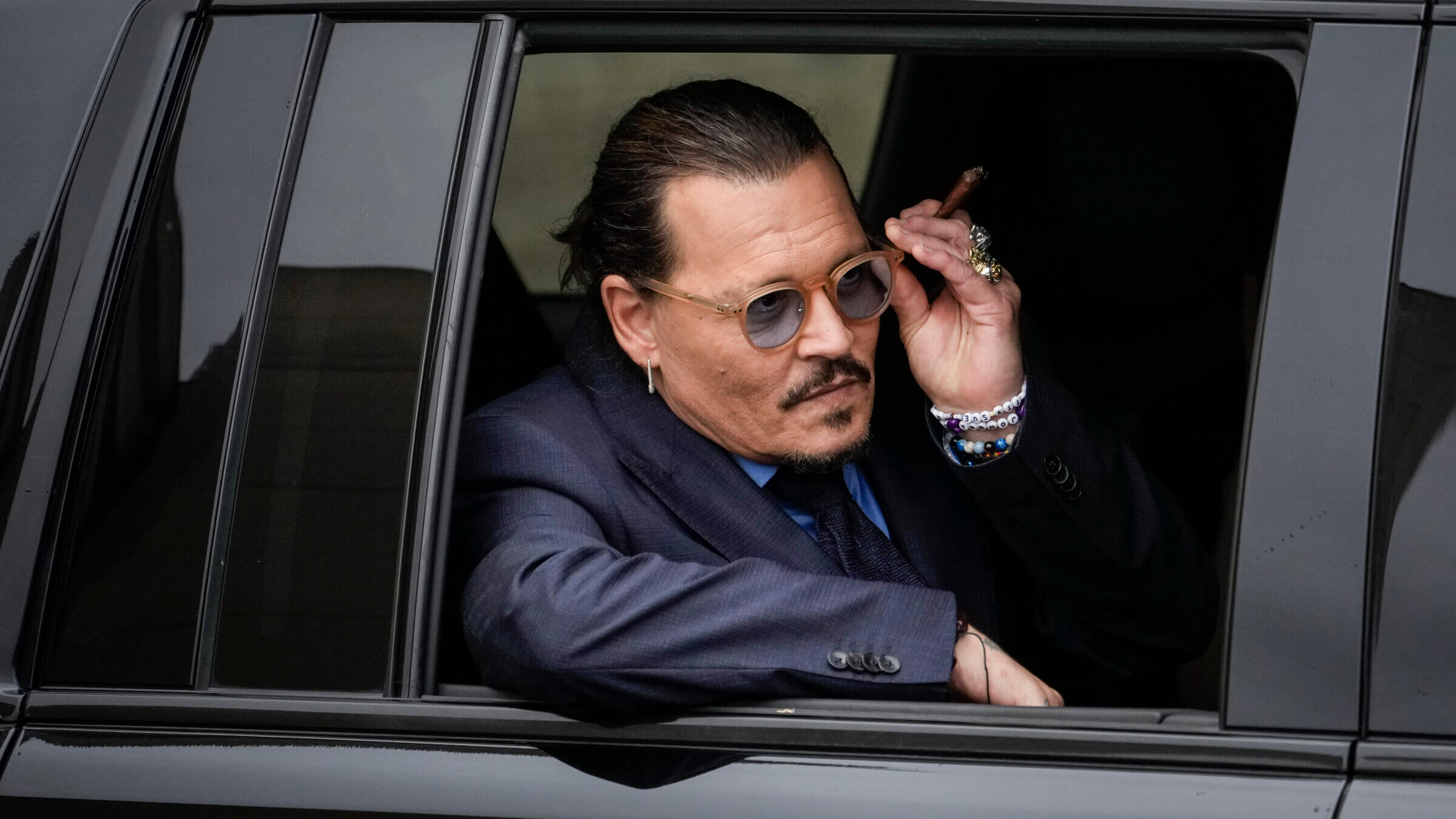 I did not watch the defamation trial between Johnny Depp and Amber Heard.
I did, however, watch friends, former colleagues and even Jewish influencers tear into Amber Heard with the hunger of breaking the Yom Kippur fast.
There were pictures of Depp with heart emojis, TikToks mocking Heard and sanctimonious posts about how this trial was the beginning of a post-#MeToo understanding of how men could be the victims of domestic violence, too.
Watching so many women I love and respect seize on Amber Heard's imperfections has been devastating. Picking apart a woman, despite ample evidence of abuse, tells us more about us than the verdict ultimately rendered (the jury found both parties liable for defamation) tells us about Heard or Depp.
The way we collectively treated an alleged victim of domestic violence was not only horrifying but will undoubtedly keep others from coming forward — and seeking justice — for abuses both large and small. Requiring every person alleging abuse or harassment to be a "perfect victim" is incredibly damaging to us all.
People watched Framing Britney Spears, went "omg how could we have been so oblivious to the normalized misogyny of popular culture that feeds into archaic sociopolitical conventions, we must do better," then proceeded to pile on to the public humiliation of Amber Heard

— #FreeAhmadManasra (@dromarzahzah) May 28, 2022
This verdict also does not bode well for the upcoming libel lawsuit brought by musician Marilyn Manson against the Jewish actress Evan Rachel Wood, who — along with at least 11 other women — has accused Manson of abusing, raping, torturing and imprisoning her.
In the HBO documentary "Phoenix Rising," released just two weeks after Manson initiated his defamation suit in March 2022, Wood alleges that Manson tortured her by tying her to a kneeler and whipping her with a Nazi whip, that he would draw swastikas on her night table when he was angry with her, referred to her as "a Jew" in a derogatory manner and continually expressed relief that Wood's mother converted to Judaism and was not "blood Jewish."
Manson is close friends with Johnny Depp, and Depp's fans are now gleefully tweeting that they "can't wait" for the public humiliation of Evan Rachel Wood to begin.
The two cases differ in many respects, most notably in the number of accusers that have come forward against Manson versus Depp. But both men have weaponized their considerable fan bases, industry clout and financial resources to shame and cast doubt upon their female accusers.
Wood has been criticized for remaining in an abusive relationship and accused of misrepresenting its dynamics. Even her professional acting roles have been cited as proof of her inherently manipulative, seductive and lying nature.
If a woman must be perfect to be believed, we're in real trouble. Experts in domestic violence have already reported hundreds of survivors asking to retract their public statements or back out of pending court cases following the treatment of Amber Heard.
It doesn't take a full-blown celebrity to make us doubt a survivor's account, especially when the accuser is a young woman taken in by much more subtle predatory behaviors: As I've seen firsthand, the type of charm that Depp turned on to woo the internet — and persuade a jury — is used by predatory average Joes every day.
When I first moved to New York, I worked for a man in his mid-40s who surrounded himself with 20-year-old women, including two close friends of mine. He was generous if you granted him access to your personal life: He bought drinks, drugs and meals for broke young women, and hosted epic parties at his apartment. He was witty, charming and made crass sexual jokes that ended with the line, "I'm HR's worst nightmare."
I would join my friends in socializing with him outside of work once in a while, but something was deeply off about him. I felt that he was a vampire, fueled by tales of young women's sexual escapades, heartbreaks and failed dates.
He would shout about how attractive he found us (in front of our coworkers) and the scores of women our age he'd slept with, using his age-appropriate girlfriend as a shield. I made a conscious effort to keep a professional boundary between us, despite his continued efforts to include me in his "harem" — the nickname I gave to his posse.
When I decided to move on from the job and give notice, the first words out of his mouth were, "now I can take naked pictures of you and it's okay because you won't be my employee."
He was an amateur "photographer," and told me that because I had attended Burning Man, I would surely be comfortable posing nude for him. (I was not.)
Despite having a bad feeling about him from the beginning, I was flattered — or immature enough — to send him a photo of myself in a bikini at his request, so that he could "see how the light hits your body when we shoot together."
Not long after that text, I told him that I found his behavior inappropriate and cut off all contact.
Even typing these words, there is a part of me that feels shame. To this day, I wonder why 23-year-old Nora sent him that picture. I have not really talked with my two friends who remained in the harem about how their continued friendship and tacit support of this person make me feel. Now, I am certain that conversation will never happen at all.
Despite the numerous instances of sexual harassment that I could have reported to HR, I felt a lingering uncertainty that maybe I was the one at fault. Why would anyone believe me if I had chosen to socialize with him, chosen to send that photo? My friends weren't bothered by his behavior; why couldn't I just "be cool" with him?
For years, I believed that my text message had somehow negated all of the harassment that I'd experienced. I know now that isn't the case, but the toxic delight with which Amber Heard was pulled apart in the public eye makes me certain that I would not have gotten the support I needed to speak out against this far more common type of harassment.
I will not be tuning in to the next trial, nor taking part in the next public mockery of an alleged abuse victim that will surely follow. I wish I could say the same for the rest of the nation.