Far-right extremism is the real winner of Israel's elections
The rise of Itamar Ben-Gvir spells the end of Israel as a light unto the nations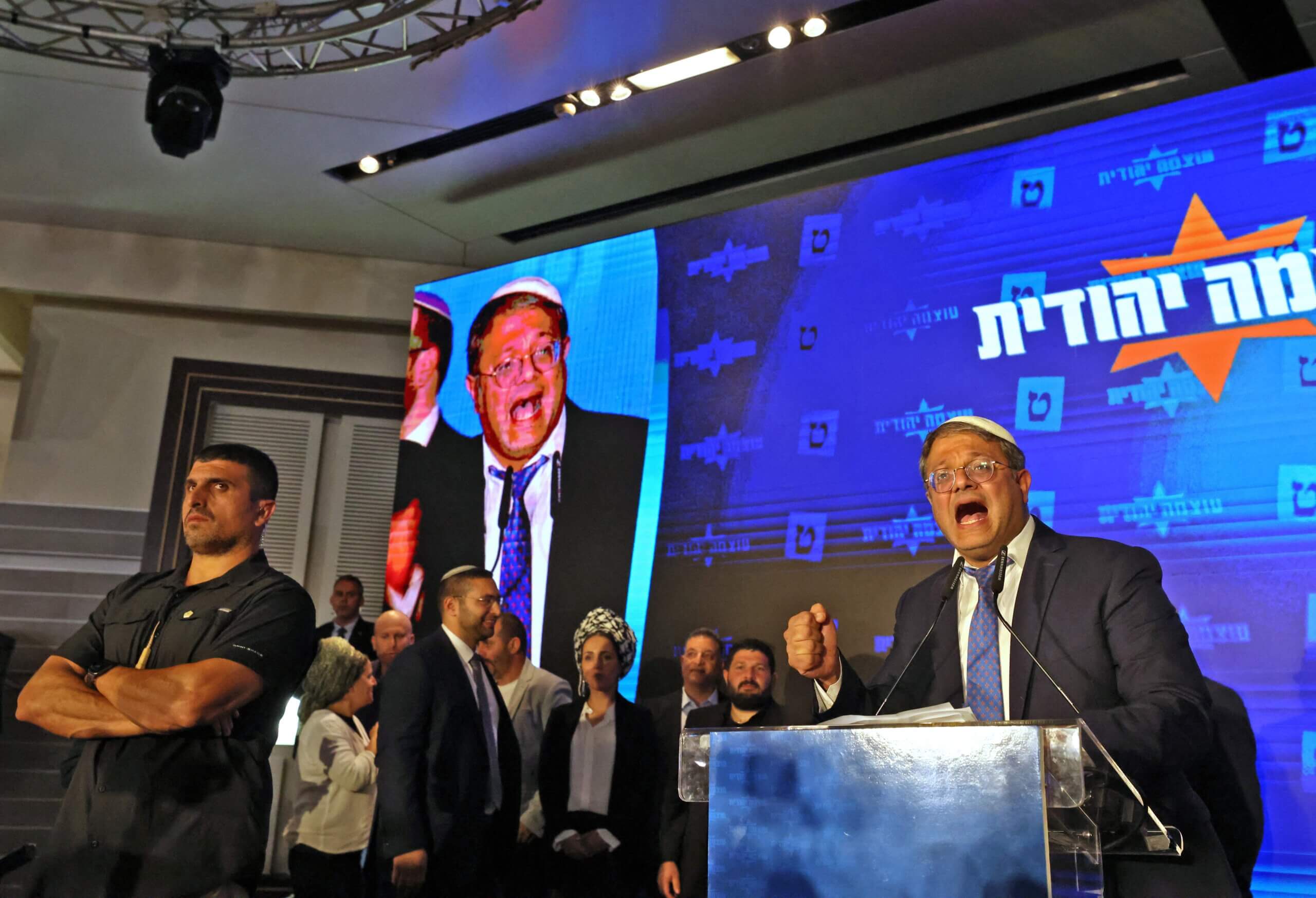 The results of the most recent Israeli election demonstrate that the country has veered tragically off course.
The biggest winner is not Benjamin Netanyahu, who will likely become prime minister for the third time. Nor is it Yair Lapid, the outgoing prime minister who, despite the disappointing results for his party, has positioned himself as the leader of the center-left block after showing during his short tenure that he's capable of running the country effectively.
Indeed, the big winner of this election is Itamar Ben-Gvir, the co-leader of what will become the third-largest party in the Israeli Knesset. He won't be prime minister, but he will be the most powerful player in Netanyahu's right-wing, religious coalition.
Ben-Gvir, head of the far-right Otzma Yehudit party, is a declared follower and admirer of the convicted terrorist Meir Kahane. He is also actively upholding Kahane's violently racist legacy: Ben-Gvir has been convicted of supporting Jewish terrorist organizations, and publicly threatened then-Prime Minister Yitzhak Rabin on national television a few weeks before his assassination in 1995. He has praised (and dressed for Purim as) murderers like Baruch Goldstein, the perpetuator of the 1994 Hebron massacre of 29 Muslim Palestinian men praying in a mosque.
Many of Ben-Gvir's policy goals are objectively horrific. He wants to allow the use of live fire against Palestinian rioters, recently demonstrating his point by waving a gun around when Israeli police didn't act as forcefully against protestors as he thought they should. He also wants to give Israeli soldiers (and prime ministers) immunity from prosecution.
He also supports encouraging the emigration of Palestinian citizens of Israel, eliminating the ability of Israel's Supreme Court to strike down legislation, and allowing for political parties to have more power when appointing judges.
As such, the big loser in this election is the Israel that its founders envisioned. Ben-Gvir threatens its most basic foundations.
The rise of Ben-Gvir shows that, for too many Israeli voters, there's always space for more right-wing extremism. Just six years ago, Avigdor Lieberman was considered the king of Israeli right-wing extremists. Now, he's seen as a moderate, not to mention the main architect of the anti-Netanyahu block. While Lieberman is still an extremist, especially when it comes to Palestinian issues, he is certainly moderate compared to Ben-Gvir.
This shift, and the likely presence of Ben-Gvir as a senior member of the Israeli government, is nothing short of tragic.
The most fundamental rights of the Arab minority in the country will be constantly under attack. There will be serious attempts to weaken the Supreme Court and remove any checks on the Knesset's power. The occupation will become even more institutionalized, and the rotten apples in the defense establishment will go unpunished. With the government's blessing, the occupation will become even more brutal.
The Israeli left has all but died. The Meretz and Labor parties have significantly reduced their footprint in Israeli politics, and are at risk of becoming extinct (with Meretz not even gathering enough votes to pass the electoral threshold, according to current vote tallies). These parties represent a shrinking Israeli constituency who believe that Israel should be a modern liberal democracy, with separation of church and state, a place that guarantees full human and civil rights to all of its citizens including its minorities, and that actively seeks and is ready to compromise for peace and a two-states solution.
The rise of Ben-Gvir, and the death of Israel's liberal movement, is perhaps the most tragic event in the modern Israeli political system.
It is tragic not only because of everything Ben-Gvir represents, and his toxic, anti-democratic and openly racist ideas, but because there are sure to be others coming right behind him who will outpace him in extremism, racism and worst of all, popularity.
The rise of Ben-Gvir spells doom for Israel as it was envisioned. It is the end of Israel as a light unto the nations.
To contact the author, email [email protected].