What two moderate, middle-aged Jewish men can teach us all
Adam Frisch and Josh Shapiro drew a roadmap for a brighter political future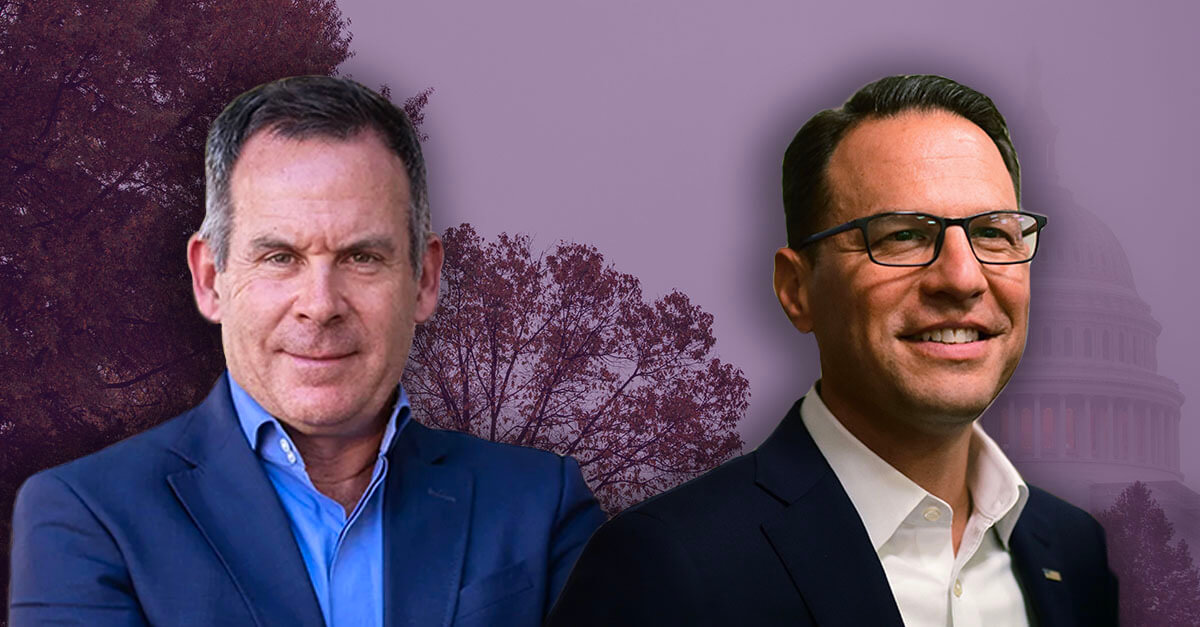 Amid all the noise and anger of the 2022 midterm elections, the success of two political moderates from opposite ends of the country gives me the most hope. 
In Pennsylvania, Josh Shapiro, a Democrat, soundly beat State Senator Doug Mastriano, a Republican, to become the state's next governor. In Colorado, Adam Frisch is running neck-and-neck with Republican incumbent Congresswoman Lauren Boebert.
Even if Frisch eventually loses — the unfinished tally will likely trigger an automatic recount — the fact that a Democrat got so close in a congressional district Donald Trump won by eight points in 2020 offers us an important lesson: Put policy over partisanship and solutions over problems.
That's what Frisch did. Before the election, The Denver Post declared that the state's 3rd Congressional district is "Boebert Country" and predicted the representative would "cruise past" Frisch.
Frisch attacked Boebert for denying the results of the 2020 election, trafficking in the conspiracy-mongering QAnon movement and supporting Christian Nationalist groups. But by emphasizing his ideas to solve issues all Coloradans faced — climate change-fueled drought, the transition away from oil and gas, inflation — Frisch was able to appeal to independents, undecideds and Republicans turned off by their party's Trumpian excesses.
One of those Republicans was State Sen. Don Corum, who lost to Boebert in the primary and threw his support behind Frisch.
"Let's elect someone who cares about representing the majority of people in the middle that are fed up with extreme partisanship and juvenile antics," Corum wrote in a local news outlet.
Frisch's web site emphasized his eagerness to "work with both parties." In 2016 that notion would have sounded boilerplate. Now it sounds radical.
"I always tell people," Frisch told the Durango Herald in October, "if there was a 'Get Stuff Done' Party, I'd be in the 'Get Stuff Done' Party."
Frisch is a businessperson who served on the Aspen City Council from 2011 to 2019. He said if elected he would join Congress's Problem Solvers Caucus, which since 2017 has sought bipartisan consensus on criminal justice, gun safety, healthcare and other issues driving the country apart, in an interview with Jewish Insider last summer.
"I'm a moderate, pragmatic Jew," he said.
So is Josh Shapiro. You could say he had an easier runway to victory this past week, since his Trump-endorsed opponent is a leader of the "Stop the Steal" movement who has embraced Christian Nationalist leaders and their social media outlets.
This election was supposed to bring a red wave, yet Shapiro turned it into a blue crush, beating Mastriano by 14 percentage points in a swing state Biden won by less than 2 points.
That means Shapiro must have swayed independents, Democrats who had flipped for Trump, and Republicans — and it's not hard to see how.
In interviews, Shapiro stressed the many areas where Republicans and Democrats could find mutual ground, like expanded vocational education and flexibility in standardized testing.
His own political choices offer something for everyone as well: while attorney general, he was a vocal advocate of abortion rights. He created a joint city and state crime fighting initiative, and shootings dropped 35% in West Philadelphia from 2020 to 2021. He also backtracked on his opposition to the death penalty, saying he would retain it for selected crimes.
Some of these positions earned him endorsements from prominent state Republicans. "He has demonstrated an ability to cut across party lines," James D. Schultz, an attorney who served in the Trump White House, wrote in Philadelphia magazine last August. "He's tough on crime, bullish on jobs, and smart on the economy."
There are, thankfully, many other Shapiros and Frisches. Rep. Elissa Slotkin beat her Republican opponent in 2018 in a Michigan district Trump had won by 8 points. This week, in a redrawn district and a race that turned out to be the nation's costliest, she won again. Her campaign materials stressed her accomplishments for residents of the district's rural, Republican regions, most of which ended up voting Democratic for the first time in recent history.
I'm not saying the country doesn't need firebrands on the left and the right — as long as they don't want to set fire to democracy itself.
But mostly, we need politicians whose focus is less on partisanship and more on policy.
If this election showed us anything, it's that more and more Americans don't just want a Problem Solvers Caucus, but a Problem Solvers Congress.