I led two Birthright trips. Here's why I won't lead a third
Reconsidering Birthright in the time of Ben-Gvir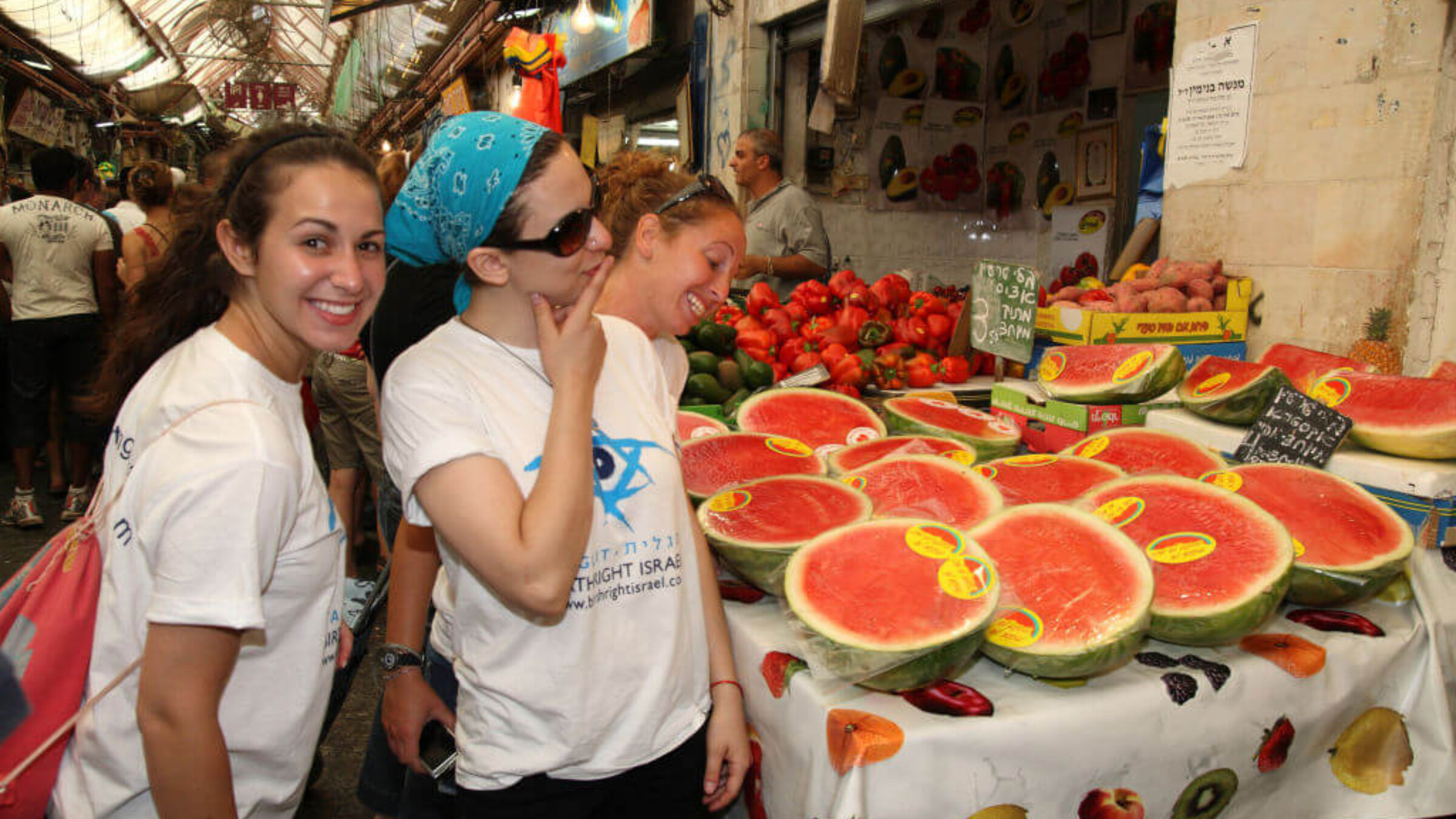 I've been a leader for two Birthright trips. I was looking forward to leading a third, until the most recent elections forced me to reconsider.
Staffing for Birthright previously seemed like a logical extension of my connection to the Jewish state. Despite my growing uneasiness with Israel's increasingly conservative leadership, I always felt free to speak out against it, including with my Birthright participants when asked. Having come of age in a deeply polarized America, they recognized that criticism of government and policy does not negate love of country. I'd remind them that as with any democracy, political opinions among Israelis are vast and varied and the government's actions should not speak for or penalize its citizenry as a whole.
Yet under this new coalition, Israeli democracy itself is in jeopardy. The welcoming of formerly fringe parties into the mainstream and proposed reforms to weaken the judiciary represent an unprecedented departure from politics as usual. While this likely has more to do with a corrupt Netanyahu's lust for power than public demand for a Jewish supremacist theocracy, the threat of the latter is imminent. And given this danger, facilitating a promotional tour financed by Bibi and his band of bigots does not sit right with me.
Birthright currently receives 27% of its funding through the prime minister's office. The majority is funded by donors, many of whom are notorious right-wing billionaires. The program has struggled in recent years as prospective candidates have questioned this arrangement. While the nonprofit is officially apolitical, the narrative presented is skewed heavily in Israel's favor, omitting key historical details while neglecting contemporary Arab and Palestinian perspectives.
I don't blame the program for this entirely; there is a lot of ground to cover in only 10 days. The visceral excitement of discovering a modern Jewish nation thriving on our ancestors' soil should not be written off as the manipulations of Zionist propaganda. Yet I've seen many of my Jewish peers left with the impression that Israel is a perpetual oasis that happens to be surrounded by hostile neighbors. When I became a Birthright leader, I hoped to give my groups a more nuanced and comprehensive lens.
In my experience, the breadth of participants' encounters and the information they are given depend heavily on the organization they travel with and the educational programming they receive. Unfortunately, the occupation and Arab-Israeli relations are not given much consideration by average Israeli Jews in their daily lives. This is reflected in most Birthright itineraries, which are given to credentialed Israeli touring companies with specific topics and destinations that every tour must cover . I specifically chose to staff with a non-denominational organization that included meetings with Arab-Israeli community members. These were briefly mandated for all Birthright tours in 2017, until they were suspended for "further analysis."
The guides that led each of my tours, though hired by the same organization, also came from opposing backgrounds. The perspectives each brought and the material they presented resulted in two very different narratives. Both cultivated a dynamic where disagreement was not discouraged and challenging opinions were not quashed. Most of my participants were more than capable of navigating this difficult terrain. They were as eager to discuss each day's lessons and locations as they were their personal lives and pop culture at the bars after hours. They were intelligent and discerning, not blindly accepting of any given speaker's beliefs.
Yet many of my former participants and potential Birthright applicants would be legally discriminated against within Israel's borders should this new government's agenda succeed. My trips overwhelmingly included LGBTQ Jews, interfaith Jews and converts, almost all of whom were non-Orthodox. I imagine the sense of belonging I immediately felt upon my first arrival as a teenager will now be lost on these youths as leadership strives to deny them citizenship and civil rights.
I am profoundly grateful the Birthright program has facilitated encounters and connections for many Jews that may otherwise have been out of reach. Yet Israeli society is at a turning point, and Birthright programming at present is not equipped to meet the urgency of this moment. 
Even the most progressive affiliates are beholden to the Netanyahu administration's inclinations. As long as they are in power, I cannot in good conscience participate.
Nevertheless, the last thing I want my fellow American liberal Jews to do at this time is disengage from Israel. As I assured my Birthright participants, there are millions of Israelis who have opposed their government's actions over the years, and those consistently turning out to protest this coalition deserve our support. 
While I will not be leading a tour anytime soon, I will continue educating my peers about Israel and encouraging them to speak out. Because if those now in control of a land I love do truly believe I have a right to it as a Jew, I will do everything in my power to prevent them from destroying it.
Even if that means turning down a free trip on their dime.
To contact the author, email [email protected]