Extremists in Israel's government won't rest until all of the land is in flames
Israelis and Palestinians alike will pay a heavy price for the far-right's dangerous fantasies and extremist agenda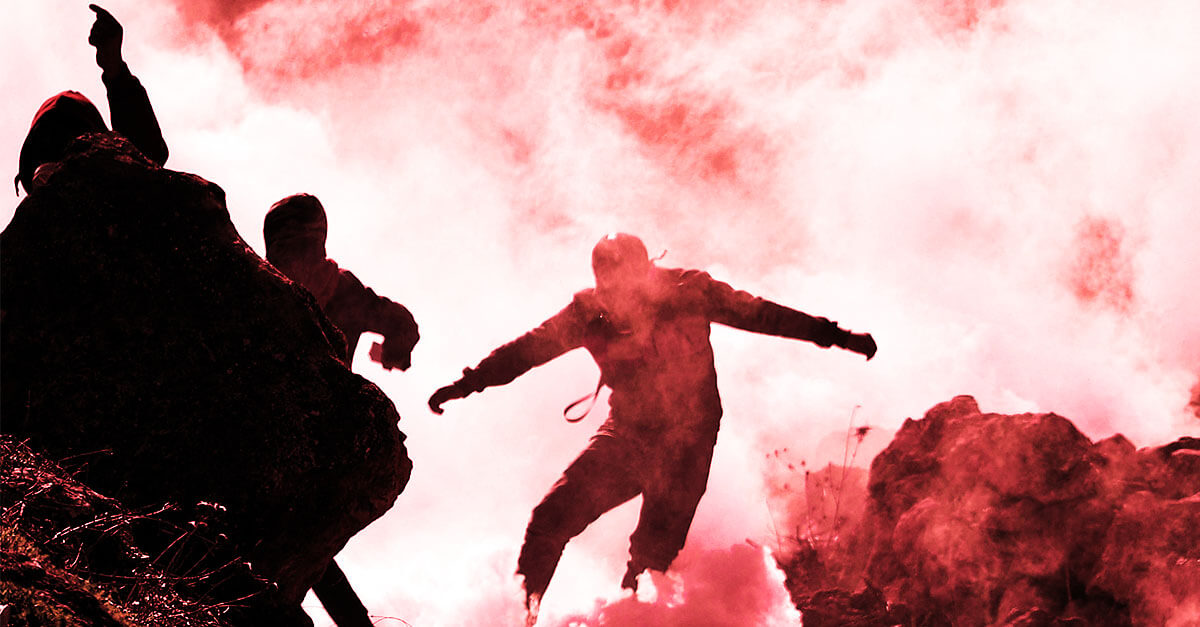 The scale, magnitude and frequency of Israel's fatal raids on Palestinian cities in the occupied West Bank makes clear how Netanyahu's far-right, racist and demagogic government "wants to see all of this land in flames," as a retired Israeli general told me over the weekend.
Last Sunday, the Biden administration brokered an agreement between the Israeli government and the Palestinian Authority by which the latter withdrew a UN Security Council resolution condemning Israel's biggest illegal settlement expansion in years.
The agreement stipulated that Israel would reduce its deadly raids on Palestinian towns and suspend demolitions of Palestinian homes in the occupied territories. The PA pledged in return that it would crack down on armed groups in Nablus and Jenin.
In less than 72 hours, Netanyahu's government violated the entire agreement into obsolescence. On Monday, Israel's far-right Finance Minister, Bezalel Smotrich, disregarded Israel's pledge and vowed to continue expanding settlements unconstrained. On Wednesday morning, Israeli troops demolished three Palestinian homes and two sheds in Bethlehem.
At the same time, dozens of Israeli armored vehicles, soldiers, snipers, drones and a military helicopter raided Nablus, purporting to pursue three Palestinian suspects that took part in the killing of an Israeli soldier last October.
Netanyahu's government had plenty of effective and less destructive alternatives to Wednesday's full-scale military incursion. For one, it could have asked the PA to arrest the three individuals, something it already does routinely. It also could have sent an undercover team to capture the suspects in a clandestine manner, which it had done plenty before.
Sending a whole battalion of heavily armed soldiers and armored vehicles into an area under the PA's full security and civil control to wreak havoc on everything on their way is a wholly unjustifiable but deliberate decision by Israel's government to make a statement.
The way Israel's Defense Forces conducted the raid demonstrates this clearly.
On their way into Nablus, an armored IDF vehicle rammed into a crowd of young Palestinians who may have thrown rocks at the invading troops' jeeps. The crowd posed no threat to the well-protected soldiers in heavily armored vehicles. Another Israeli armored vehicle was seen firing indiscriminately at Palestinians.
Two young, unarmed Palestinians were shot in the back while running for their lives away from Israeli soldiers in Nablus. They laid bleeding on the ground until an ambulance was allowed to retrieve them. One of them, Mohammed Anbousi, age 25, had died by then. He was planning to book his wedding hall that same morning.
Moments later, Adnan Bi'ara, a 72-year-old Palestinian man, was crossing the street to buy bread in Nablus, according to eyewitnesses, when he was shot by Israeli troops. The avuncular shopkeeper and neighborhood's sweet uncle bled to death because medical crews weren't given immediate access. They eventually had to run to retrieve him with a substantial risk of coming under fire. Palestinian paramedics have been complaining that the IDF systematically obstructs them from extricating the wounded.
A Palestinian nurse was crying his heart out after he realized that one of the Palestinian casualties of the raid that reached his department for resuscitation was his very own 61-year-old father, who passed away in his arms.
The three armed suspects were eventually killed by Israeli forces. But 7 more Palestinians were killed and more than 100 wounded in that raid, including three journalists.
Each of these heartbreaking, needless and preventable tragedies that Israeli troops inflicted upon Nablus' population is sure to leave Palestinians even more enraged, scarred, traumatized, despaired and hostile.
The scenes of unjustifiable brutality will work as recruitment posters for the very armed groups that Israel purports the raid was meant to target. Israel's disproportionate violence and excessive force will lend credence to Palestinian armed actions as a way of avenging the dead and deterring more killings.
But escalation is exactly the point. Why send IDF battalions to wreak havoc on Palestinian towns, loosen rules of engagement, arm settlers, increase home demolitions and reduce Palestinian prisoners' shower time to 4 minutes each, if not to ignite flames and escalations?
Provoking Palestinians and instigating violence in 2021 played a major role in earning Israel's Security Minister and convicted terror-supporter, Itamar Ben-Gvir, 14 seats in the 25th Knesset.
Furthermore, Ben-Gvir and Smotrich have been exploiting the violence and tensions across the West Bank as pretext to pass the most extreme and illegal campaign promises they have made, even though there is no logical connection between the two.
For instance, on the eve of the car-ramming incident earlier this month, they legalized nine settlement outposts and announced 10,000 new settlement units. They have been accelerating demolishing Palestinian homes and increasing the issuance of Israeli gun permits from 2,000 to 10,000 per month after the Jerusalem shooting last month.
Indeed, Ben-Gvir hastened to celebrate Nablus' deadly and brutal raid. He stated his "admiration" to the IDF "heroes" for the Palestinians they killed today — without a single word about the civilian casualties.
To Ben-Gvir, the ugliness of the raid is a success, because it will fuel the surge of violence that got him into office, and allow him leverage and pretext to pass more of his extreme policies.
We — Israelis and Palestinians alike — will pay a heavy price for the far-right's dangerous fantasies and extremist agenda.
Fifty-nine Palestinians and 10 Israelis have been killed in 2023, and nothing indicates that de-escalation is imminent.
Next month will be even more worrisome and blood-soaked: As Ramadan and Passover overlap, fanatics will likely provoke even more tensions and violence. Israeli and Palestinian experts recently told me they fear things will not stop until we reach a point of nationwide ethnic conflict.
This is the moment of truth. Condemnations and concern from the comfort of the White House will not spare us from this slow march to the precipice.
To contact the author, email [email protected]