The bloody truce between Israel and Hamas
'The safest place to hide from Israeli airstrikes is a Hamas military site,' Gazans joked during the most recent round of violence. It was so tragically accurate.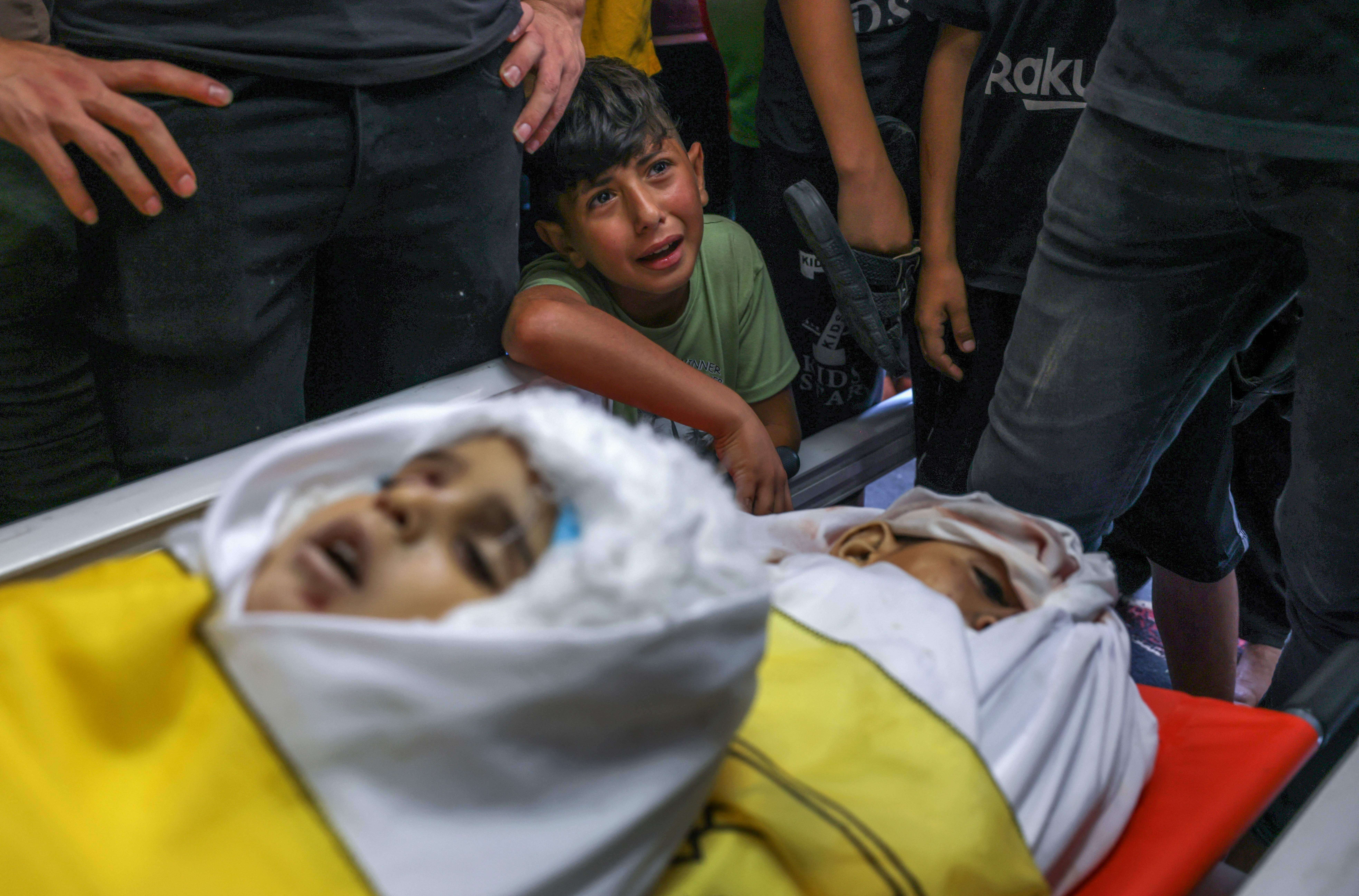 "The safest place to hide from Israeli airstrikes is a Hamas military site," Gazans joked during the most recent round of violence. It was so tragically accurate.
Israel went to incredible lengths to ensure its bombing of Gaza didn't hurt a single Hamas leader, member or facility while it went on a rampage against the Palestinian Islamic Jihad, which in turn retaliated with barrages of projectiles fired into Israel.
Not compelling Hamas into joining the escalation, and thereby turning it into an unwanted war, was the Israeli government's goal. This way, Prime Minister Yair Lapid and Defense Minister Benny Gantz got to display a tough crackdown on terrorism in a limited and contained escalation, expediently scoring a few points for the upcoming elections without provoking any significant consequences.
But even though its leaders exercised maximum restraint, Hamas, for its part, wasn't unengaged at all. Hamas did intervene heavily — at Israel's request — to ensure Palestinian Islamic Jihad's actions remained within limits that would spare Gaza another ruinous war.
For instance, the PIJ didn't even use a single one of its medium-range "Buraq-120" projectiles, which carry a warhead with over 600 pounds of TNT, or its "Improved Qassam" projectile with a 900-pound TNT warhead, and it didn't deploy any of its improvised drones or its Cornet anti-tank missiles.
Hamas also worked around the clock with Egyptian and Qatari mediators to push for the cease-fire that ended this round of fighting.
This was indeed an interesting turn of events for both Gazan and Israeli spectators alike. But it begs the question: Since Israel demonstrated a remarkable ability to perfectly distinguish between PIJ and Hamas in Gaza, bombing 170 targets without hurting a single Hamas personnel, then why couldn't it show the same mindfulness and regard for human life toward Gazan civilians, especially women and children?
Between 35 (Israeli estimates) and 44 (Palestinian estimates) Gazans were killed during the latest hostilities, including 15 children. Israel claims that at least eight of these fatalities were caused by errant PIJ rockets.
In the few hours preceding the cease-fire on Sunday, a single blast at al-Falluja cemetery took the lives of five children between the ages of 5 and 14 while they were sitting next to their grandfather's grave.
Four days before the escalation, and during the hostilities, Israel hermetically sealed Gaza's borders to pressure the PIJ. This meant cutting off workers from their jobs, patients from urgent care, and fuel supplies to Gaza's sole power plant, which was eventually shut down on Saturday.
With no electricity to turn on a fan or air conditioner in 90-degree heat and 75% humidity, Khalil Hamada, 19, was one of five youngsters in Jabalia who went out onto the street late Saturday to escape the unbearable indoor heat. His parents had tried for 15 years before they were able to conceive their only child through IVF. But in a matter of seconds, his life, and the lives of the four other children, were stolen in another blast (some Palestinians claimed it was an airstrike while Israel claims it was an errant PIJ rocket).
The same night, a half-dozen wounded children were rushed into an ambulance after they were snatched from under the rubble of a building that Israel bombed in the densely populated Rafah refugee camp. One was crying "my father," the other "my brother," referring to loved ones that were missing at the time. After eight hours of searching under the rubble, eight people were found dead, including a senior PIJ commander, Khaled Mansour.
The Lapid government rejoiced that it took out Mansour. This was the victory it needed to finally bring the escalation to an end. But targeted killings in Gaza always lead to the same results: a more radical and more popular PIJ with a base more unified around revenge and retaliation, and greater legitimacy for armed groups and armed resistance in general.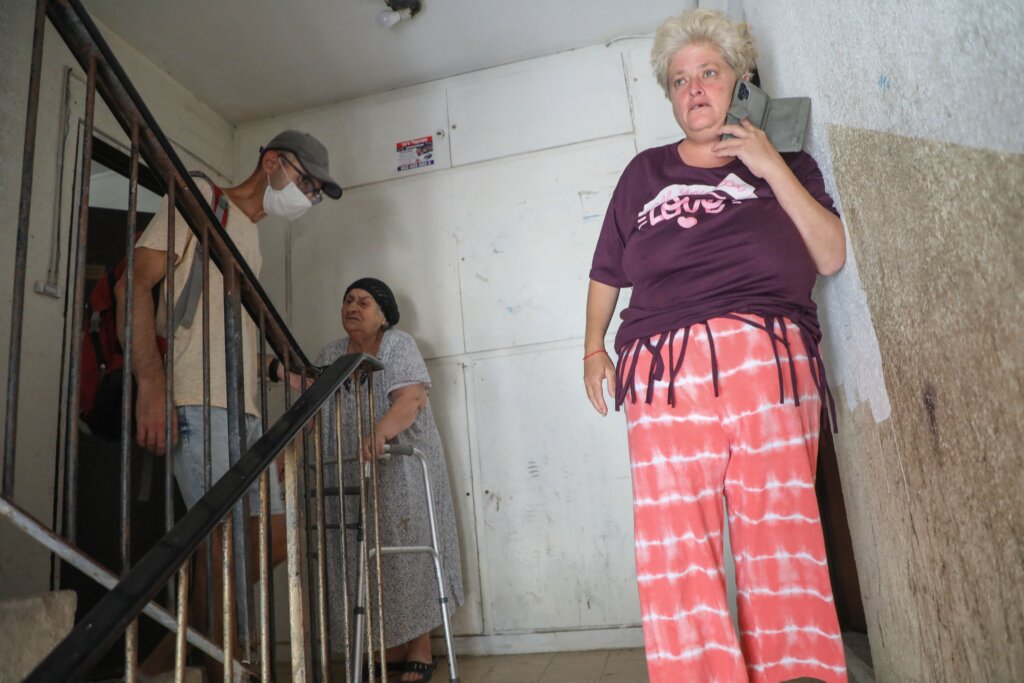 Once the cease-fire came into force on Sunday evening, the most predictable and tired speeches of victory on both sides quickly followed. Lapid and Gantz boasted, "We restored deterrence," while the PIJ Secretary General Ziyad Nakhalah argued that his movement made a "great achievement," "defended" the Palestinians, and taught Israel a hard lesson.
How many children should be killed, maimed or orphaned, how many homes should be destroyed, and how much hatred and bitterness should be created and fueled until those leaders realize the emptiness of their victory speeches?
The solution to the conflict can only be diplomatic, a case demonstrated most clearly in Israel's understandings with Hamas by which Hamas provides calm and Israel eases the blockade.
Military actions might showcase some machismo and grandstanding, but it only makes the next round of fighting a mere matter of time, dooming us to a cycle of periodic and never-ending violence, destruction and pain.
Thankfully, this escalation ended before turning into an all-out war. But as Israelis emerged from shelters to resume normal life, Gazans went back into their every day abyss of non-life: darkness, misery, poverty and confinement. An abundance of rubble stands in every corner — from this escalation, the previous one in 2021, and even the 2014 one.
Working to heal the beleaguered city's wounds instead of periodically rubbing salt in them anew is the only way Israel can guarantee sustainable calm in the south.