ANALYSIS

The one predictable outcome of the Gaza operation

When an unstable political system encounters an acute security threat, the immediate result is generally a blank check for the defense establishment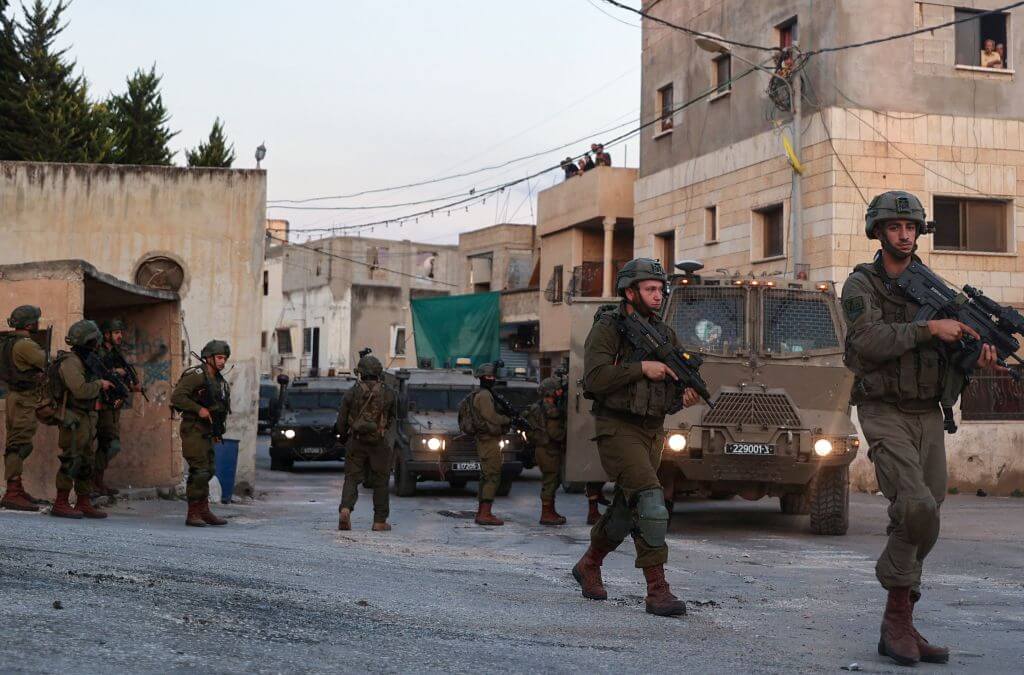 This article originally appeared on Haaretz, and was reprinted here with permission. Sign up here to get Haaretz's free Daily Brief newsletter delivered to your inbox.
It's not at all clear that the military events in the Gaza Strip constitute an "operation." It's not clear why an operation was announced, it's not clear what its goals are, it's not clear who started the campaign, and the public hasn't been informed of any trigger that would justify a war.
Moreover, no unusual preparations have been evident among the ground forces, there has been no significant call-up of reservists and the message Israel is sending is that it seeks calm, not escalation.
In other words, this isn't another war like the ones in May 2021 or the summer of 2014. And as long as Hamas stays out of the security flare-up du jour in Gaza, it may remain a limited incident – the kind that doesn't have budgetary ramifications, the kind the army is expected to fund out of its regular budget, even if for some reason it dubbed the incident an "operation."
If Hamas does decide to join the fighting, the picture would clearly look different. But as of now, this doesn't seem to be a war that involves 100 to 200 Iron Dome interceptions a day or spending 200 million shekels ($60 million) on thousands of hours of flying time, armaments and payments to reservists.
Given this, the political system has also adopted a waiting position for now. Both the Labor Party and Likud are slated to hold primaries this week, but have yet to announce a change in plans – they are waiting to see what happens.
But if it's premature to say anything definite about either military or political tactics, is there anything that can already be concluded about what has happened in the Gaza Strip since Friday? Past experience shows that when an unstable political system encounters an acute security threat, the immediate result is generally a blank check for the defense establishment, since "we don't haggle over security."
In other words, there's no better moment than the current one, with a caretaker government – or with a prime minister who was elected shortly after a military operation, as will be the case for whoever is elected this November – to submit defense-related budgetary demands. That's because in these circumstances, there's no amount of money that a new prime minister won't agree to pay to buy a little quiet from external threats until he can manage to stabilize his domestic situation.
That's what happened last year, when Naftali Bennett, then a brand-new prime minister, agreed to a dramatic increase of 7 billion shekels in the defense budget. That was on top of an extra 2.5 billion shekels to cover the costs of the fighting that May. And it was far more than senior army officers had imagined even in their rosiest dreams, since it constituted 14 percent of the original baseline defense budget for 2021 – an unprecedented increase.
The same is likely to happen now, when a novice prime minister like Yair Lapid – who, however talented he may be, lacks any familiarity with the defense establishment – is faced with budgetary demands that "brook no delay," of the type the defense establishment has become expert at creating.
As a reminder, the collapse of the governing coalition and the dissolution of the Knesset in June cut short secret talks on the 2023 defense budget that had been taking place over the previous weeks between the Israel Defense Forces and the Finance Ministry. The talks began after the IDF stunned the government by demanding an enormous increase of more than 10 billion shekels (around 5 billion shekels for the baseline budget and a higher sum to cover onetime expenses).
In other words, an IDF demand is already on the table for a bigger defense budget than ever before. Also on the table is a strategic demand by the Defense Ministry to link the defense budget to gross domestic product and restore it to a level of 5 to 6 percent of GDP (up from 3.8 percent today).
When these two demands have been placed on the table of a caretaker government – and it's already clear that they will subsequently be placed on the table of a new prime minister heading a fragile governing coalition – then whether or not the current fighting is actually an operation, it's very clear in what direction the tailwind it is creating will blow.