Israel News
Fresh water could be in extremely short supply in Israel in just a few decades, study says
Israel is a world leader in turning salt water into fresh. But a new study suggests capacity must expand to keep up with population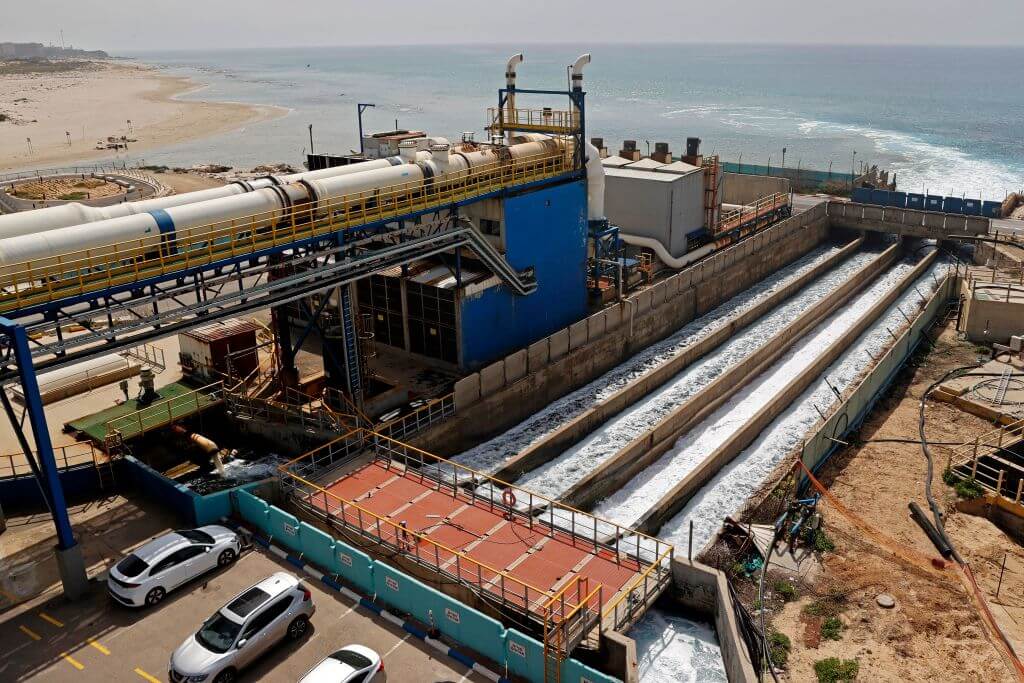 Fresh water could be in extremely short supply in Israel in just a few decades. How the country responds could provide an important example for the United States.
A new study published in the journal npj Clean Water examined how population growth will affect demand for desalinated water in Israel by 2065.
Since the 1990s, Israel has become one of the world leaders in water desalination technology. The program to turn saltwater into fresh water has been so successful that in 2022, the country began pumping excess desalinated water into the Sea of Galilee as part of an effort to reinvigorate the ailing ecosystem. Israel also recently doubled the amount of fresh water it sends to neighboring Jordan.
That success is likely to be short-lived, if Israel's population continues to grow at its current rate of 2% per year. In that scenario, the study predicts Israel will need 6.2 billion cubic meters of fresh water per year by 2065, 1.9 billion cubic meters of which will come from desalination. Currently, the country produces only 500 million cubic meters of desalinated water per year.
The peer-reviewed journal npj Clean Water is published by Nature, a leading science publication.
There are five major desalination plants operating in Israel with two more on the way. But Isaac Kramer, one of the study's authors and a PhD student at Hebrew University's Soil and Water Sciences program, estimated that 37 more of these plants will be needed given population growth trends.,
That will come with a hefty price tag: A plant scheduled to open in 2025 cost an estimated $381 million. But Kramer said the cost of not acting would be far greater. While he said there's been no communication with the newly installed government since the study was published, communication with the country's water authority has been ongoing since the study began.
"Ensuring a reliable water supply has always been a priority of the government and I expect that the government will invest what is needed in order to build these plants," he said.
A further incentive to expand desalination capacity, the study notes, is national security. Existing plants have been targeted by rocket attacks in the past and a successful strike could disrupt the country's supply of clean water. Water scarcity in the Palestinian territories could be a source of "significant unrest" and supplying fresh water to the territories and other neighbors could be "a possible component of regional peace building."
While the study offers a glimpse into Israel's future, Kramer said other countries should also take heed. He noted that parts of the United States, including California, have had their own issues with water shortages.
"We are a small country that happens to be water scarce, but located in very close proximity to a source of saline water," he said. "So the transition to desalinated water (in terms of) what's feasible, if I look at a place like Arizona, New Mexico, which are inland, I think Israel as a kind of a bellwether really becomes apparent."