Guess which country is most dangerous for Jews?
Israel was supposed to be a haven from antisemitism. Think again.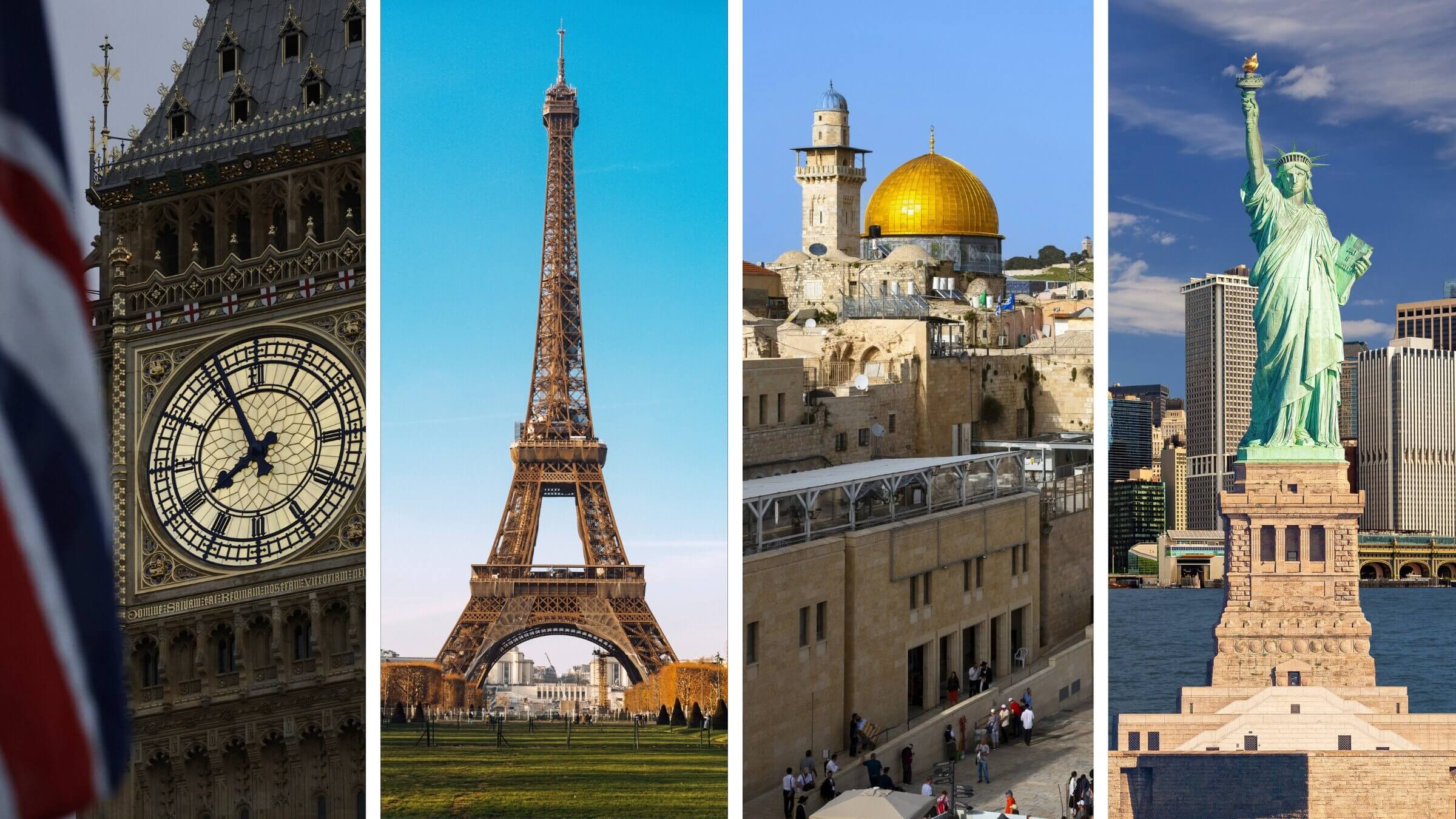 Each year, American Jewish organizations spend a lot of time and treasure trying to figure out which countries are safe for Jews and which are dangerous.
I'm going to save those organizations a lot of effort and flip right to the answer: The most dangerous place to be a Jew today is Israel.
I wish it weren't so. I have lived, loved and worked in Israel, learned Hebrew there, and still maintain the hope that it can fulfill its promise of being a secure, just and prosperous home for all its inhabitants.
But that's not the reality now. And American Jews, focussed on their concerns about antisemitism here, have been ignoring the dangers unfolding there.
Ironic, right? The state that was supposed to be the solution to Jewish insecurity in exile is less safe than most of the countries in the Diaspora where Jews live. It is certainly less safe than the United States.
There are two reasons for this twist of Jewish fate.
The first is readily apparent: More Jews are killed for being Jewish in Israel than in any other country in the world. They are not murdered for being Israelis, though Arab Israelis and non-Jewish tourists are often killed as collateral damage. They are targeted because they are Jews living in Israel, which in the minds of too many Palestinians and their supporters warrants a death sentence.
The past week saw the brutal slaughter of two brothers, ages 6 and 8, by a Palestinian terrorist who aimed his car at a visibly Orthodox group standing at a bus stop.
In the U.S., the number of antisemitic attacks has risen in the past few years, but it is far below Israel's totals. Since the 1915 lynching of Leo Frank, antisemitic attacks have claimed 37 lives in the United States. In Israel, attacks have claimed 2,813 Jewish lives since 1993, with hundreds more injured.
The same disparity plays out in countries that we associate with higher levels of antisemitism. In 2015, after five French Jews were killed by Muslim extremists in France, Netanyahu urged all of French Jewry to leave their country and "come home" to safety in Israel. But in the years since, while another two Jews have been killed in antisemitic attacks in France, terror took the lives of over 100 Jews in Israel.
But the urgent reason Israel is becoming less safe has only to do with ourselves: The most immediate threat to Jewish lives in Israel is civil war. Last Sunday, over 100,000 Israelis protested outside Israel's parliament in Jerusalem against Prime Minister Benyamin Netanyahu's push to weaken the judiciary and consolidate power.
The country, said Israeli President Isaac Herzog in a televised speech to the nation, was facing "constitutional and social collapse" and "a violent clash."
National Security Minister Itamar Ben Gvir's call for police to use force against peaceful protesters is just the sort of match this kind of fire needs.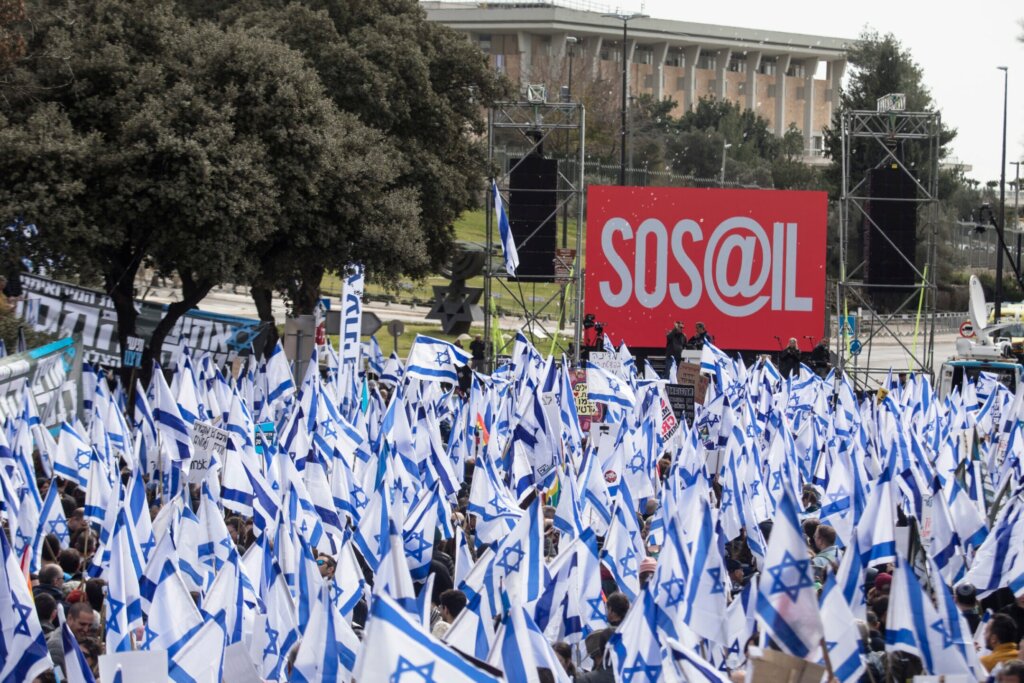 The division between Israel's Jews is not over land, but over what morality should rule it. Netanyahu's right-wing government includes ministers who have in the past called for the expulsion of Arab citizens, annexation of the West Bank and violence against those Israelis who disagree with them.
Their language is apocalyptic. In January, Zvika Fogel, a Knesset member with the ruling Otzma Yehudit party, called for the arrest of opposition leaders and of peaceful demonstrators. Deputy Minister Avi Maoz has drawn up an enemy's list of Israeli NGOs and human rights activists, accusing mainstream groups like the Wexner Foundation of undermining the Jewish character of the Jewish state.
Netanyahu's ministers and the Israeli right reserve a special place in hell for the New Israel Fund, to which I am a donor. The NIF is to these Jew-hating Jews as the Rothschilds are to Jew-hating gentiles, a shadowy cabal of, in Noam's words, "white collar" Jews pulling the strings to turn Israel's Jewish youth into Arab-loving LGBTQ activists.
In normal times, Netanyahu and his opponents would hammer out a compromise to improve what everyone agrees is an imperfect, constitutionless system.
But as Anshel Pfeffer writes in Haaretz, "at this point, Netanyahu and his allies have no interest in any compromise. They feel that this is their moment and they're fueling intransigence on both sides."
The charges of treason, the allusions to battle, the dehumanizing language, mostly directed at the government's opponents, echo the incendiary language leading up to the 1995 assassination of Prime Minister Yitzhak Rabin.
Amid the looming tragedy of what in Hebrew is called a melhemet achim — a war of brothers — there are the far-too-frequent tragedies of terror attacks. The rise in extremist Jew vs. Jew rhetoric in Israel, the demonization between Israeli political camps, and the increasing terror make Israel the place you are most likely to be attacked for being Jewish.
I'm not saying it is dangerous to go to Israel. I would be happy to fly there tomorrow to eat with friends and see the wildflowers just now blooming in the upper Galilee.
But there is an odd disconnect between the fear and insecurity American Jews express about being Jewish in America, and the far worse reality in Israel.
About one quarter of American Jews say they avoid wearing clothes or displaying items that identify them as Jewish for fear of antisemitism, according to the 2022 American Jewish Committee State of Antisemitism survey. In Israel, American Jews can proudly look as Jewish as they like. But they're far more likely to be attacked there than here for the same crime of being Jewish.
We should be concerned about antisemitism in the U.S. and elsewhere. But our fears shouldn't skew our perspective. If the goal is to save Jews where they are most threatened by hate and violence, let's focus on the place where they are supposed to be safest.