News
Jews in the South experience more antisemitism than other regions, survey finds
Poll also found general concern about antisemitism remains high among Jews and the general public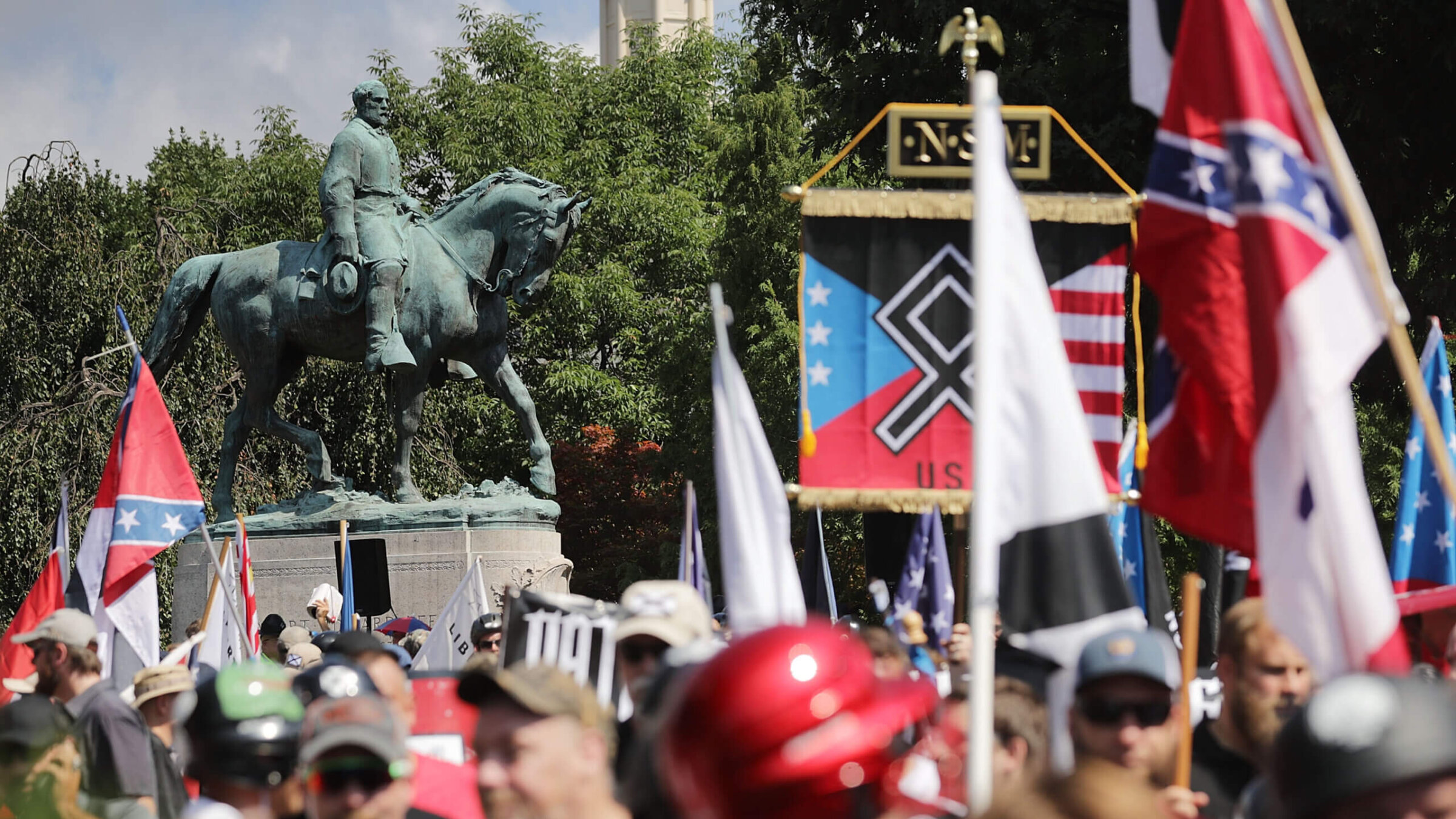 Jews living in the South are more likely to have been the target of antisemitism, and to have changed their behavior over safety concerns, than Jews living elsewhere in the United States. The finding is part of a new American Jewish Committee survey published Monday.
Southern Jews were far more likely to say they had been the target of antisemitism online, and to report having avoided posting Jewish content to avoid antisemitism. Seven percent of Jews in the South who were surveyed reported being the victim of a physical antisemitic assault over the past year — more than double the share in any other region.
The revelations come a week after many residents in Atlanta found antisemitic flyers in their yards, part of what Rabbi Peter Berg, who leads the city's Temple synagogue, described as growing extremist activity in the region. That, coupled with antisemitic incidents in the schools, he said, has posed a challenge for Jews in the South.
"It's really hard to put into words how many incidents of antisemitism occur on a regular basis," Berg said in an interview. "These things are just increasing."
The American Jewish Committee's 2022 State of Antisemitism survey was one of the first to break down responses from Jews by location, providing a unique look at how antisemitism is perceived and experienced across the country. The survey first examined regional differences last year, but the disparity between the South and other regions grew this year. The poll also showed that American Jews continue to view antisemitism as a serious problem, and found some Jewish college students are being excluded on campus over Israel. 
Levels of concern about antisemitism were relatively consistent regardless of region — 89% of Jews said antisemitism was a problem, and 41% felt less secure than last year. But personal encounters with antisemitism varied across different parts of the country.
Twenty-five percent of Jews in the South, and 24% of those living in the Midwest, said they had been targeted by an antisemitic remark in person over the last year, compared to 16% of Jews in the West and 18% in the Northeast.
Reported experiences of antisemitism were more prevalent in regions where a smaller share of the population was Jewish. A plurality of American Jews — 38%, according to the Pew Research Center — live in the Northeast, where they make up 4% of the population, compared to the 65% that is Christian. In contrast, Jews make up 1% of residents in the South, where 76% of the region is Christian.
That connection tracks with another finding of the AJC survey: Americans who knew a Jewish person were more likely to take antisemitism seriously. Seventy-three percent of American adults who knew at least one Jew said antisemitism was a problem, compared to 59% who did not know any Jews.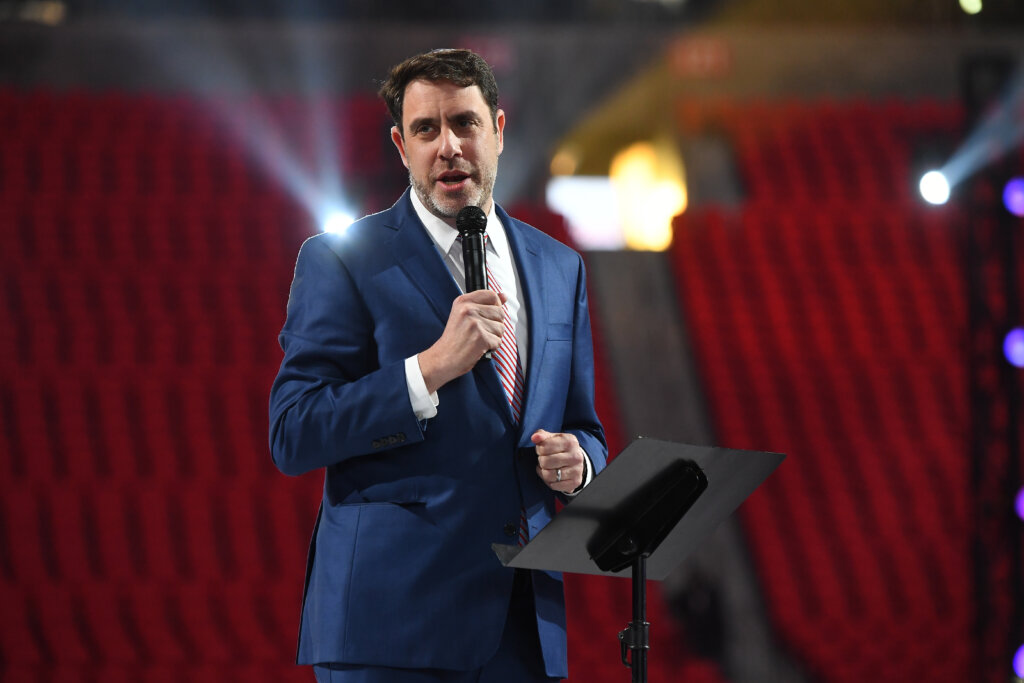 (This gap was almost as large as the partisan difference in views of antisemitism, with 77% of Democrats describing antisemitism as a problem, compared to 58% of Republicans, according to the survey.)
The general public in the South was less likely to say they knew a Jewish person. Only 60% of Southerners reported knowing a Jew, compared to 77% of those living in the Northeast.
Holly Huffnagle, director of combating antisemitism for AJC, said the findings would help the organization's regional offices address discrimination but that more analysis and research is needed to elucidate them. Why, for example, are Southern Jews more reluctant to post online? "If anything, this data brings more questions," she said.
Berg, the rabbi, said he doesn't believe antisemitism in the South had discouraged Jews from embracing their religion, but he often encourages Christian clergy to speak out against the hatred.
"I do wish more ministers would speak openly about antisemitism in their churches on Sundays," Berg said. "That would go a long way."
Focus on experiences
Ted Deutch, chief executive of the AJC, said the point of the survey was to highlight specific ways in which American Jews were experiencing antisemitism.
"We're aware of rising antisemitism," he said at a briefing on the survey's findings. "But we really want people to understand the impact that it's having on the Jewish community, and in particular, on younger Jews."
He pointed to a finding that 84% of Jewish adults under 30 had seen antisemitic content online. The survey found that 88% of Americans who had encountered antisemitism on social media saw it on Twitter or Facebook, compared to 19% who saw it on YouTube, 18% on Instagram and 11% on TikTok.
Other notable findings from the annual survey include a general uptick in concern about antisemitism among both Jews and the general public. Jewish respondents who believed the status of Jews was less secure than a year ago jumped to 41%. That was 10% higher than last year, but still lower than the 43% who reported feeling less secure in 2020.
Among the general public, 68% said antisemitism was a problem compared to around 60% last year. More American adults were also familiar with the term "antisemitism," with just 9% saying that they had never heard the word before compared to 16% last year.
Researchers asked the 41% of Jews who believed they were becoming less secure what made them feel that way, and categorized the answers into several buckets. The top two responses focused on the rise in antisemitic crime, including vandalism and violence, and a belief that antisemitism and racism were becoming more overt and accepted.
The survey was conducted by SSRS in October, during rapper Kanye West's public tirades against Jews and the controversy over NBA star Kyrie Irving's tweet that linked to an antisemitic movie. It was based on a representative sample of 1,507 Jewish adults who participated online and by phone, and 1,004 members of the broader public who were reached entirely online. The margin of error was 3.4% overall, and slightly higher when examining regional sub-groups and other smaller categories. Huffnagle also cautioned that the number of those polled who said they had been the victim of a physical attack, 48, was not enough to generalize about these incidents.
Israel, campus findings
Researchers also polled Jewish college students and recent graduates about their experience on campus and found that 18% had felt uncomfortable or unsafe at an event because they were Jewish and 26% had difficulty missing class for Jewish holidays. Fourteen percent had been excluded from a group or event because of their "assumed or actual connection to Israel."
On other questions related to Israel, about 25% of American Jews believed the movement to boycott Israel was antisemitic. Younger Jews were less likely to perceive it as antisemitic. Among those who had heard of it, 30% of those 18 to 29 years old and 27% of those 30 to 49 found the movement mostly antisemitic, compared to 49% between 50 and 64, and 54% 65 or older. Among political progressives, 21% believed it was antisemitic. Only 35% of the general public said they were familiar with the boycott campaign, compared to 65% of Jews.
The vast majority of Jews — 87% — said the statement that "Israel has no right to exist," was antisemitic, though 92% of Jews who identified with a particular denomination believed it was antisemitic, compared to 77% of secular Jews. The general public agreed that saying Israel did not have a right to exist was antisemitic at a slightly higher rate than Jews (90%).