News
Here are the prominent antisemites who have been reinstated on Twitter (that we know of)
A well-known neo-Nazi and a famous conspiracy theorist are just two of the people who have regained access to their Twitter accounts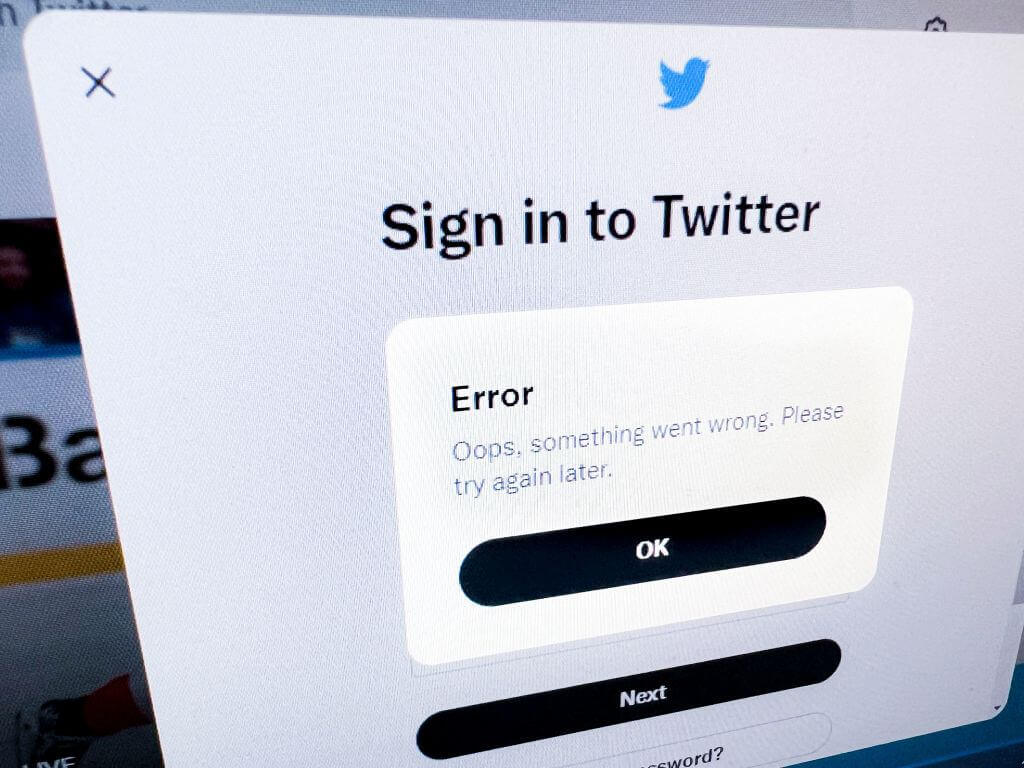 Elon Musk's acquisition of Twitter has led to a flood of once-banned white supremacists and antisemites coming back to the platform. Prominent accounts, some with hundreds of thousands of followers, that have been banned for promoting conspiracy theories are being reinstated.
Though Musk's involvement in any one account's reinstatement is not clear, he has called himself a free speech absolutist, but has also told investors he would not allow Twitter to become a "hellscape."
Among the accounts are users who have debated "the Jewish question," accused Jews of conspiring with lizard people to control the world and founded one of the leading neo-Nazi platforms on the Internet.
Here is a list of people with antisemitic backgrounds who have been allowed back on Twitter since Musk's takeover. 
Nick Fuentes
Since attending 2017's Unite the Right rally, Nick Fuentes has gone on to become one of the most notorious white supremacists in the country, having taken aim at Jews, the LGBTQ community, immigrants and anyone else who doesn't meet his standards as a white Christian.
He has become perhaps best known for his association with disgraced rapper Kanye West. In November, West, who goes by the name Ye, traveled to Mar-A-Lago to meet with Trump.  At the time, West had just begun his monthslong spree of antisemitic media appearances. Fuentes was part of West's entourage that night. 
Trump later said he did not know who Fuentes was but reportedly avoided criticizing him for fear of alienating Fuentes' fan base. Fuentes is an avowed supporter of Trump, and, in an affidavit filed in a criminal case against one of the Jan. 6 Capitol riot defendants, was labeled a "white supremacist" by the Department of Justice. 
But Fuentes is well known in far right groups. He hosts an online show in which he has denied the Holocaust and called for the death of "globalists," a term often used as a dog whistle for Jews. 
Fuentes later accompanied West during an appearance on Alex Jones' Infowars, during which West denied the Holocaust and said "I love Hitler."
He was originally banned from Twitter in December 2021 for repeated violations of rules against hate speech. He was banned again after starting a new account shortly after Elon Musk's acquisition of the platform.
Fuentes celebrated his reinstatement by tweeting several anti-Jewish dog whistles and a gif referencing Ye's "death con 3" tweet. He was suspended again a day after being allowed back on the platform.
Sean Turnbull
Via posts on his @SGTreport Twitter account, website and other social media outlets, Sean Turnbull became a major amplifier of conspiracy theories. A June 2021 Washington Post investigation identified Turnbull as the person behind the accounts. He's a resident of Minneapolis-St. Paul who has promoted the ideas that 9/11 was an inside job and that a "Zionist banker international cabal" is seeking to bring about the downfall of Western culture.
In May, Turnbull posted an article entitled "My Journey to the Jewish Question," in which he described Jews in stereotypical fashion and alleged they are conspiring to make American interests subservient to Israel's. Other articles accuse Jews of using abortion as a population control tactic and conspiring to silence Kanye West.
Twitter was among several large social media platforms to ban SGT Report content, including YouTube, Patreon, Vimeo and Facebook. It's unclear when the Twitter ban went into effect, though according to a SGT Report tweet, it was over a year ago.
On Jan. 14, disgraced former 60 Minutes journalist Lara Logan, who has pushed several antisemitic conspiracy theories over the past few years, tweeted at Elon Musk asking him to reinstate the SGT Report account, saying Turnbull "cares passionately about REAL journalism."
@elonmusk
Please re-instate @sgtreport permanently suspended by Twitter w/o cause/warning over a yr ago after targeted by Media Matters for America, a worthless, hate-filled propaganda org.

Sean, founder of SGT has a journalism degree & cares passionately about REAL journalism

— Lara Logan (@laralogan) January 14, 2023
On Jan. 15, the account, which has almost 115,000 followers, was back up. 
Stefan Molyneux
Canadian Stefan Molyneux, a self-styled philosopher, rose to prominence by promoting the conspiracy theory that there is an ongoing global white genocide. He has falsely claimed that the rise of the Nazis in Germany was due to Jewish Marxists promoting communism.
On his YouTube channel and podcasts, Molyneux regularly interviewed prominent antisemites, including now-retired California State University professor Kevin MacDonald, who has repeatedly stated his belief that Jews had biologically evolved to usurp people of white European descent from power. Molyneux has echoed MacDonald's claims that Jews have pushed social programs and the welfare state to undermine white gentiles both in the United States and abroad.
In June of 2020, YouTube banned him from the platform, where had had accumulated almost 1 million followers on YouTube. A month later Twitter announced it was permanently suspending his account, alongside those belonging to prominent white supremacists Richard Spencer and David Duke. On Jan. 10, 2023, his Twitter account, which has almost 387,000 followers, was back up.
Despite the YouTube ban, Molyneux has continued to post video content and podcasts via other channels.
Ali Alexander
A social media influencer who first entered politics working for mainstream Republicans like John McCain, Alexander has drifted towards the party's fringes. An outspoken supporter of Donald Trump, Alexander was one of the most prominent activists behind the Stop the Steal movement, to the point of having to testify before a federal grand jury investigating the Jan. 6 insurrection.
Shortly after the riot, Alexander's Twitter account and Stop the Steal account were both banned by Twitter.
Prior to his ban, Alexander had often tweeted about "Jewish supremacy" and that Jews are "overrepresented" in the media. After being kicked off Twitter, his conspiratorial mindset took a turn. In November, he told a livestream audience he believes Jews can time travel and engage in "apostasy."
Hi Ali, you don't need to include me. I would just really appreciate a response to a question I've already asked you:

Do you still believe Jews can time travel and that this in turn makes our "apostasy so great"?https://t.co/dgS53e8eBi

— Elad Nehorai (@EladNehorai) January 10, 2023
Alexander, along with white supremacist Nick Fuentes, was part of Kanye West's entourage during an appearance on Alex Jones' InfoWars that featured West, who goes by the name Ye, repeatedly praising Hitler. Alexander is now reportedly running Ye's presidential campaign. 
His account was reinstated on Jan. 9.
David Icke
A onetime soccer player and sports broadcaster, Icke has become infamous for his belief that a species of 12-foot-tall lizards have disguised themselves as some of humanity's most well-known leaders, including the British royal family.
Icke has promoted The Protocols of the Elders of Zion, a forged document that purports to prove that a secret cabal of Jews runs the world. His other antisemitic statements include questioning aspects of the Holocaust.
Icke was banned from Twitter and Facebook in 2020 for spreading misinformation about the COVID-19 pandemic.
In 2018, Icke was cited as a favorite by author Alice Walker, who herself has been accused of antisemitism, and who called his books "a curious person's dream come true."
In November, Icke was banned from entering the Netherlands.
As of publication of this piece, he has not begun tweeting again.
Andrew Anglin
One of the most notorious neo-Nazis in the United States was allowed back on Twitter in December. 
Andrew Anglin is the founder of The Daily Stormer, which the Southern Poverty Law Center calls "arguably the most influential neo-Nazi website in America during the latter half of the 2010s."
On the site, Anglin has praised Hitler, denied the Holocaust and held Jews responsible for society's ills. 
Anglin's account, which has over 12,500 followers, was banned in 2015 but became active again after being reinstated in early December.
Since then, Anglin has been a prolific tweeter, taking aim particularly at the LGBTQ community and endorsing rapper Kanye West — who changed his name to Ye —  for president a day after West repeatedly praised Hitler during an InfoWars appearance. 
E. Michael Jones
In his books and the magazine Culture Wars, the recurring theme of E. Michael Jones' writings is that Jews are undermining Western civilization. 
The Anti-Defamation League has described Jones' work as promoting "the view that Jews are dedicated to propagating and perpetrating attacks on the Catholic Church and moral standards, social stability, and political order."
He has taken particular aim at historical figures who were Jewish, including Sigmund Freud and Karl Marx, but has also expressed hatred for "Jewish elites" and has accused Jews of owning the media.
After his reinstatement, Jones offered a New Year's Day prayer to his 36,000 followers that "God will break the yoke of Jewish tyranny which oppresses us." 
My prayer for the beginning of 2023 is that God will bring about a peaceful end to the American empire. I also pray that during 2023 God will break the yoke of Jewish tyranny which oppresses us. (1/4)

— E. Michael Jones (@EMichaelJones1) January 1, 2023
Baked Alaska
Tim Gionet, aka Baked Alaska, rose to prominence during Donald Trump's run for the presidency in 2016. After amassing a large following, he tweeted in 2016 that Jews own the media. He has often sought to pit groups against one another, opining that the United States is undergoing a "white genocide" and tweeting references to the white supremacist slogan "14 Words."
In 2017, Gionet was among those at the Unite the Right protest in Charlottesville, where he chanted slogans such as "Jews Will Not Replace Us."
In 2021, he was arrested and charged with vandalizing a Hanukkah display.
He was initially banned in 2017 for violating Twitter's hateful conduct policy, but on Dec. 10 he was allowed back onto the platform, where he currently has 124,000 followers. He took the opportunity to thank Musk by name.
On Jan. 10, 2023, he was sentenced to 60 days in prison for his role in the Jan. 6 insurrection.
Kanye West
It's been a rollercoaster ride for West on Twitter.
West, after his initial reinstatement, was suspended after his infamous "death con 3" tweet. But on Nov. 20, the account was active again, just as West began a frantic few weeks in which he made numerous media appearances, all of which included antisemitic statements. After tweeting a photo of a logo that combined the Star of David with a swastika a day after his InfoWars appearance, West's account was once again suspended, with Musk saying he had "tried his best" but that West continued to violate rules against inciting violence.
This story has been updated to show that Sean Turnbull's Twitter account has been reinstated.