Are Israeli generals more left-wing than their own government?
For those who think military leaders are inherently conservative, Israel's security establishment presents a puzzle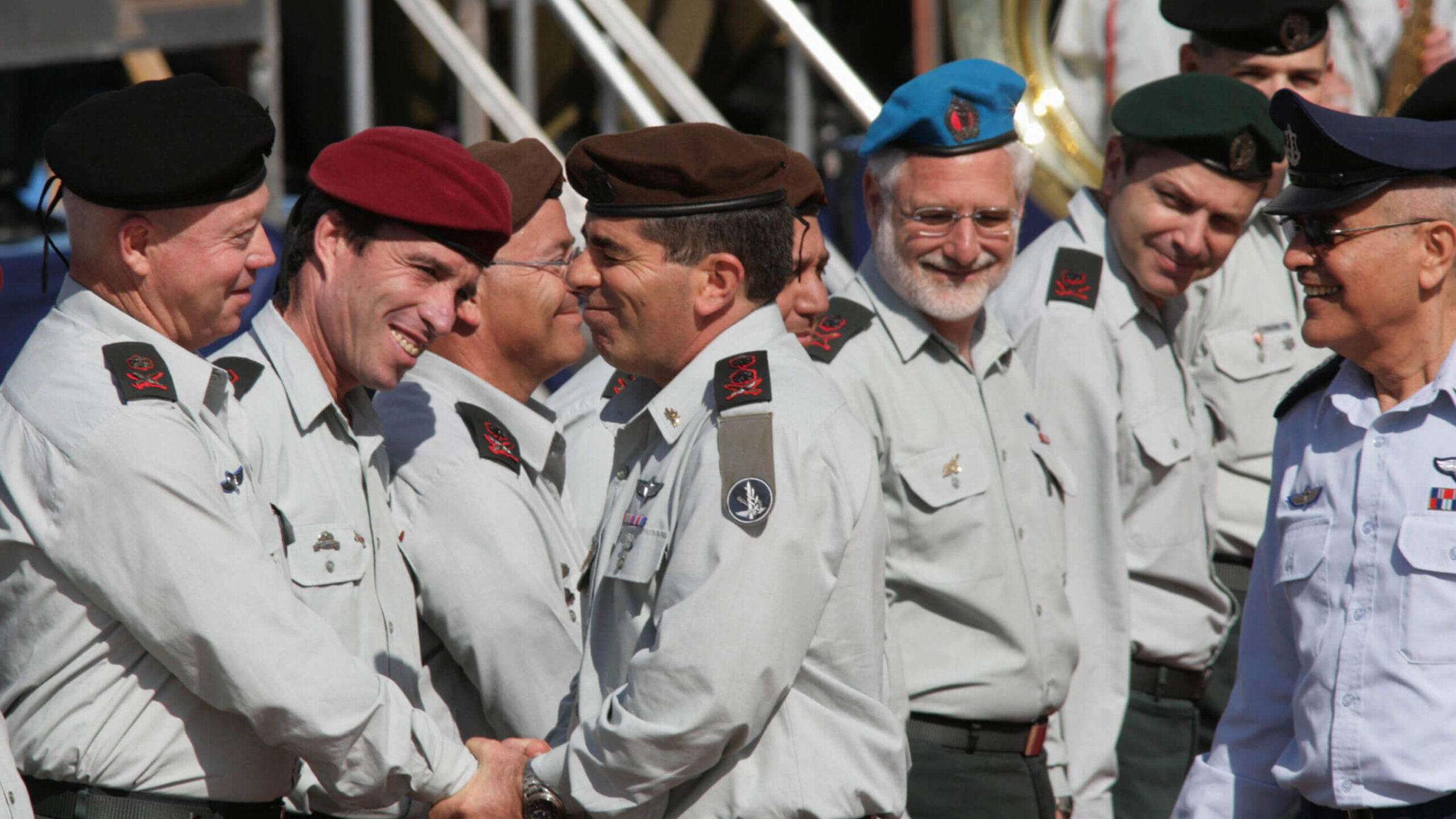 When Defense Minister Yoav Galant called and quickly canceled a press conference on Thursday, in which he likely would have called for an end to his party's proposed judicial overhaul package, it was a surprising crack in Prime Minister Netanyahu's cabinet.
What was not surprising was that, if anyone was going to take the first leap, it would be Galant. He is only the latest in a long line of Israeli defense and security establishment figures to associate with the overwhelming number of Israelis opposed to what they call the "regime coup."
Israel's right wing has long charged that the leaders of Israel's army and security services are inveterate left-wingers, constantly working to thwart the policies of Likud-led governments and publicly opposing them once they enter retirement and are free to speak their minds.
For those used to thinking of militaries as inherently conservative institutions and security-minded leaders as leaning to the right, Israel's security establishment presents a puzzle. But in reality, there are plenty of reasons why Israeli generals and spy chiefs tend to be less hardline than Israeli politicians on many issues.
The Israeli-Palestinian conflict is chief among them. As the people responsible for planning and fighting Israel's wars and carrying out overt and covert operations, security officials understand firsthand the difference between problems that have military solutions and problems that don't.
Israel's occupation of the West Bank was born as a military problem, and it is one that still obviously encompasses a wide range of security aspects. But its ultimate resolution can only come through a political solution.
For the majority of Israeli generals, there is no long-term success in the West Bank without figuring out how to lessen Israel's footprint. Conversely, many Israeli politicians treat the Palestinian issue as one that will be solved through shows of force, until the Palestinians feel sufficiently defeated. Most Israeli security officials believe this to be a fantasy, and see the Zionist dream as being at risk of being subsumed by a bi-national reality.
The gap between these worldviews is large. More than any other factor, this explains the perception that the IDF takes in right-wingers and turns them into left-wingers.
Israeli security officials are also acutely sensitive to the need for societal cohesion and buy in to the larger Zionist project in order to maintain Israeli security. The IDF has a compulsory draft, and relies on a reservoir of volunteer reservists who have completed their mandatory conscription.
For such a system to work, Israelis have to believe in the justness of their cause, and that the ties that bind them together most tightly are a shared nationalism and a shared Israeli identity.
In the case of the government's proposed judicial overhaul, the high-ranking IDF and security officials view significant threats to Israeli society. The rhetoric from some government ministers and coalition Knesset members suggesting that the judicial overhaul is payback for years of alleged slights, not to mention the spectacle of coalition party chiefs who either did no or minimal IDF service telling IDF reservists to keep quiet, is undoing decades of work that positioned the IDF as the people's army, beyond any political agenda and above any single segment of society.
Many IDF officers view Israel's judiciary as part and parcel of Israel's larger security doctrine. Judicial independence, and the respect it accords overseas, keeps IDF commanders and soldiers from being subjected to international arrest warrants or sanctions.
The close military cooperation between the IDF and the United States and other NATO countries is in some measure dependent on the view that Israel is a country where the rule of law is protected. When the IDF describes itself as the world's most moral army, it is not only referring to its internal code of conduct and set of expectations, but to the fact that it is not beyond the arm of the law as represented by the judicial branch.
When the Israeli cabinet votes to launch air strikes in Gaza, or generals send troops to conduct operations in West Bank cities, soldiers understand that they are acting on behalf of a democratic government, which affords both legitimacy and protection. 
In short, the ranks of reservists and active-duty soldiers protesting judicial overhaul refuse to serve in a dictatorship. For many Israeli soldiers, the independence of the judiciary and a functioning system of checks on the government are integral to democracy, and they are unwilling to put their lives on the line for a government that they view as undemocratic.
Israeli generals are not a cabal of leftists, determined to thwart anything that Netanyahu does. But they view the lack of a clear resolution to the Israeli-Palestinian conflict as an existential threat to Israel, and they view threats to Israeli democracy as destroying the state's security foundations.
The government's judicial overhaul proposals have exposed a rift between the Netanyahu government and many Israelis — including those in the right-wing camp — and it is unsurprising to see Israeli security officials on the front line of this fight.
To contact the author, email opinion@forward.com