They led the daring Entebbe hostage rescue. Now they're fighting Israel's judicial overhaul
For years the elite team has stayed out of the spotlight, but the threat to Israeli democracy is too great to stay silent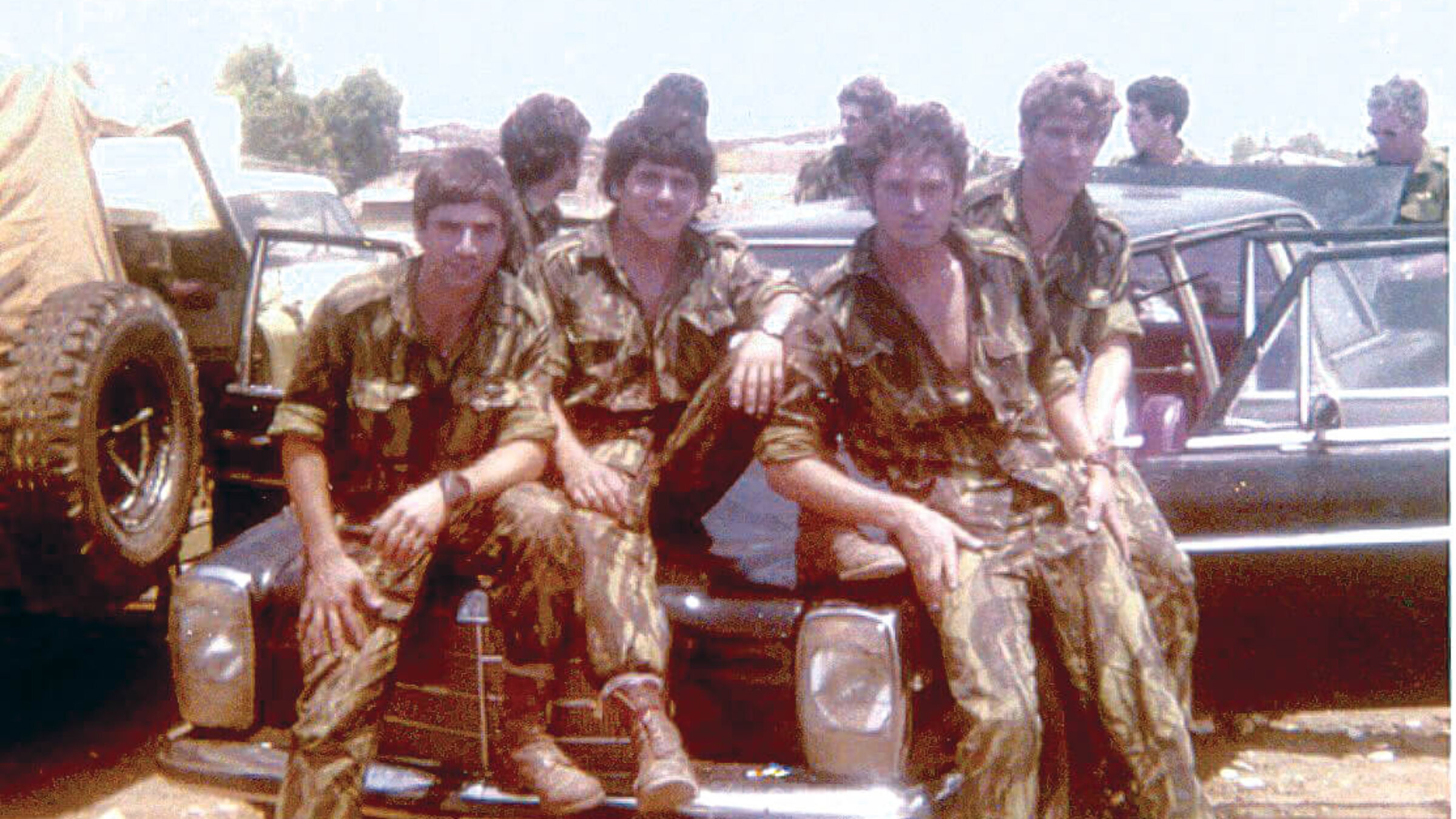 Editor's note: The men below led the attack force in Operation Entebbe, the 1976 counter-terrorist rescue mission conducted by the Israel Defense Forces in Uganda. It was during this operation that Yonatan Netanyahu, brother of the current prime minister and commander of this unit, was killed. They have previously eschewed public attention. But Israel's proposed judicial overhaul, and Prime Minister Benjamin Netanyahu's actions, have led them to speak out as a team.
In this letter, originally written in Hebrew and published below in English for the first time, they voice their concerns and grievances about the future of Israeli democracy. It has been translated and reprinted with permission.
To Bibi and Iddo Netanyahu:
Bibi: A year ago, we saw you on television saying that we were "heroes that brought salvation to the people of Israel."
In recent weeks, we have been demonstrating with hundreds of thousands of other Israelis against the move to turn Israel into a dictatorship.
Now, you compare us to the perpetrators of the pogrom in Huwara. Your child, who has likely never held a rifle in his hands, calls us "terrorists."
Iddo: you call us "conditional Zionists" and say "our brains have been addled" by others, that our goal is to generate panic.
Israel is in peril. And the enemy, this time around, is domestic. We are left with no choice but to respond to these lies.
We were lucky enough to be among the handful of operators chosen to lead the strike force at Entebbe, serving under our unflappable and courageous commander, the late Yoni Netanyahu. Consciously and with eyes wide open, he sacrificed himself for the State of Israel and the people of Israel.
Sadly you, Bibi, are consciously and with eyes wide open sacrificing the State of Israel and the people of Israel for your own interests.
Intentionally and for years on end, you have practiced a tactic of "divide and conquer," splitting us Israelis apart and siccing us on one on another. Those who do not support you or your policies are deemed "weak," "traitors" and "anarchists."
A little while ago, one of your loyal appointed ministers in government asserted that the protestors that he has seen in the squares have gold Rolexes glinting off their wrists and Mercedes Benz keys bulging in their pockets.
Well, yes, we did once ride in a Mercedes. Four thousand kilometers away from home, down a dark runway. But instead of Rolexes, we had Kalashnikov rifles. And we wore no body armor and no helmets because we had to dress up as Ugandan soldiers. But we took the risk willingly because we had a goal — to save 105 Jews. Ashkenazi, Mizrahi, secular, religious — all members of our people and citizens of our country.
We had a sense of being chosen, a sense of shared destiny, and the memory of the Holocaust which some of our parents endured (today, they are labeled by your partners as "privileged"). And we had the sickening knowledge that once again, terrorists were conducting a selection of captive Jews. Upon receiving our orders, our stomachs quaked. We knew very well that we might not make it back alive.
We did the impossible together with our brothers in arms: Golani soldiers, paratroopers, pilots, intelligence and medical and communications personnel, Mossad officers and mechanics. Today, as then, we are all together in the demonstrations.
Whereas you are doing everything in your power to undermine these motivational factors and erode Israeli society.
You call us "conditional Zionists"? You, whose late father left the country in 1940 and returned only in 1949, at the end of the War of Independence, and then departed again in 1962, returning only in 1976 after his son fell in battle?
Together, with our brothers in arms and many other wonderful Israelis, we will continue to demonstrate and fight for the Israel of the Declaration of Independence and against dictatorship.
Signed, Team Amnon
Amnon Peled (Team Commander)
Uriel Bean
Ilan Blumer
Rani Cohen
Alex Davidi
Pesi Hollander
Gadi Ilan
Amir Ofer
Eyal Oren
Shlomi Reisman
To contact the authors, email opinion@forward.com.