First PersonI've been to Israel many times. These last 10 days were different
Visiting Israel as its 75th birthday celebrations intersected with a fraught political moment, I felt more engaged than ever before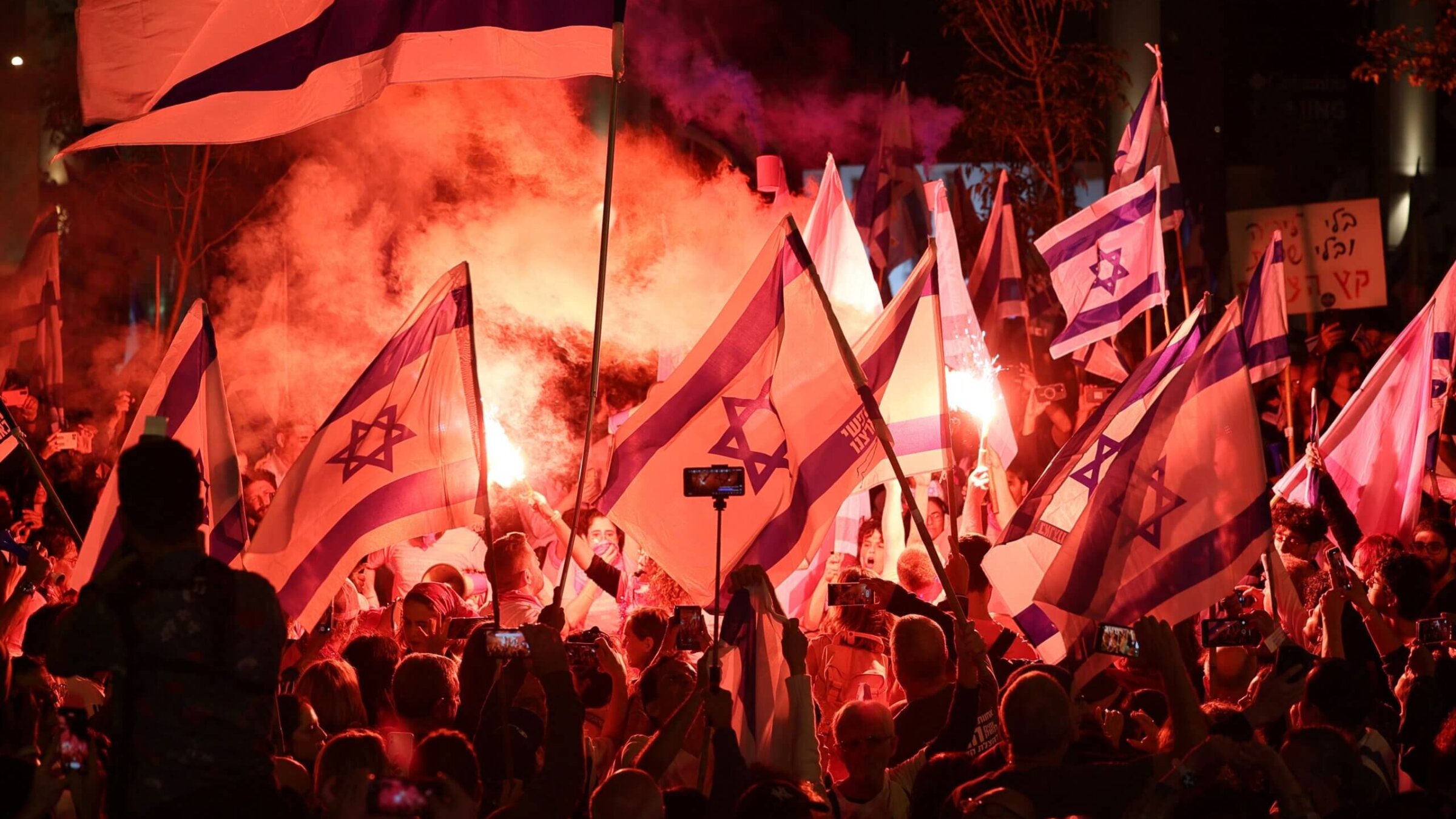 TEL AVIV – As we approached customs at Ben Gurion International Airport, my group got separated. Half of the people were with the man who had come to meet us and the rest of us got stuck on the other side of a roped-off area. As we tried to reunite, a customs official intercepted us, threw up his hands dramatically and shouted: "Why are you here?" 
It wasn't quite the welcome to Israel that our group from the Jewish Federation of Greater Atlanta, including many people on their first visit, was hoping for. To be fair, what he meant was "why are you in this line?" But over our 10-day trip, I returned again and again to that question: "Why are you here?" 
For the first time in my many visits to Israel, I wasn't sure. An Israeli friend had told me I was crazy to come given the disruptions to daily life being caused by the anti-government demonstrations. Some American friends warned that terrorism was a bigger threat than it has been in a while. Others told me they were staying home because a visit to the country now is tantamount to showing support for the current government. 
But I went because my parents, who are in their 80s, still remember being in Israel for its 50th anniversary in 1998 and were determined to be there for the 75th. I went because our community was bringing a delegation for the national federations' big convention and offered an impressively layered itinerary that explored the complexities of the country through many different angles. I went because I had not been to Israel since the pandemic and I missed it. 
And somehow in these last 10 days, my relationship to Israel shifted. 
I'm an American Jew (or Jewish American) who simultaneously feels completely at home in Israel and like a visitor. I can be proud of Israel, its very existence and achievements, and also critical of its policies and actions at the same time.
But if I'm honest, when it comes to Israel's politics and policies, I have not been engaged or vocal, appreciating but also hiding in the complexities.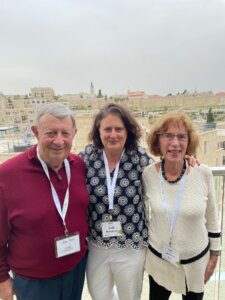 Living in the United States, I have not experienced the ongoing threat of terrorism, I did not serve in the Israel Defense Forces nor send my children to do so. I believed that meant I had forfeited the right to have a strong opinion and certainly a voice in the Jewish state. 
And I never felt compelled to take action beyond providing financial support to nonprofits that work with and in Israel. 
But this visit felt different. The first time I noticed it, I was walking through Gan Ha'atzmaut next to the beaches of Tel Aviv, and I heard more languages than I had ever heard being spoken in Israel. There were people exercising, celebrating 8th and 80th birthdays, and just hanging out playing soccer. Somehow hearing all those languages, the importance of a Jewish home hit me in a different way. 
I felt it again when I joined the now-regular Saturday night demonstration against the current government's proposed judicial reform, marching in Jerusalem from the president's house to the prime minister's. Though I am not a Hebrew speaker and therefore could not understand all the speeches and chants, it was impossible not to feel the pervasive determination of the group. 
I saw anger in the T-shirts worn by former soldiers with variations of the theme "We didn't fight for this." I saw sadness in the placards with an image of Theodor Herzl crying a giant teardrop. But mostly, I sensed the deep determination in the crowd. And, for the first time, I didn't feel like just an observer in what was happening. 
And I'm not alone. Julie Platt, current chair of Jewish Federations of North America, addressed our Atlanta delegation during the week and wanted us to know that this is the first time in the organization's history that its leaders weighed in on a political issue in Israel. 
The group issued a statement of respect for "the political leaders, business executives, community activists, cultural figures, and ordinary Israelis who took to the streets, exercising their love of country, and their passion for democracy," adding: "We are confident the resilience of Israeli democracy will successfully overcome the tremendous challenges it faces."
As the special Israeli holiday season of Holocaust Remembrance Day, Memorial Day and Independence Day now come to an end and the Knesset prepares to advance its judicial reform, will the protests make a difference? 
Most secular Israelis I spoke with said probably not. But it doesn't stop them from being out there. It may not change the outcome of the policies, but it's awakened a form of civic engagement that the country has not seen in years, if ever. 
It certainly awakened me. Tonight I will be in New York and I will go to a Yom Ha'atzmaut celebration for the first time in many years. And I will wave the flag of Israel alongside the American flag in the hopes that both democracies have the resilience these times need more than ever.