My friend Herschel Siegel died by suicide. Politicizing his death doesn't help gay Jews
We ought not to assume that rejection from the Orthodox community played a role in Herschel's Siegel's tragic death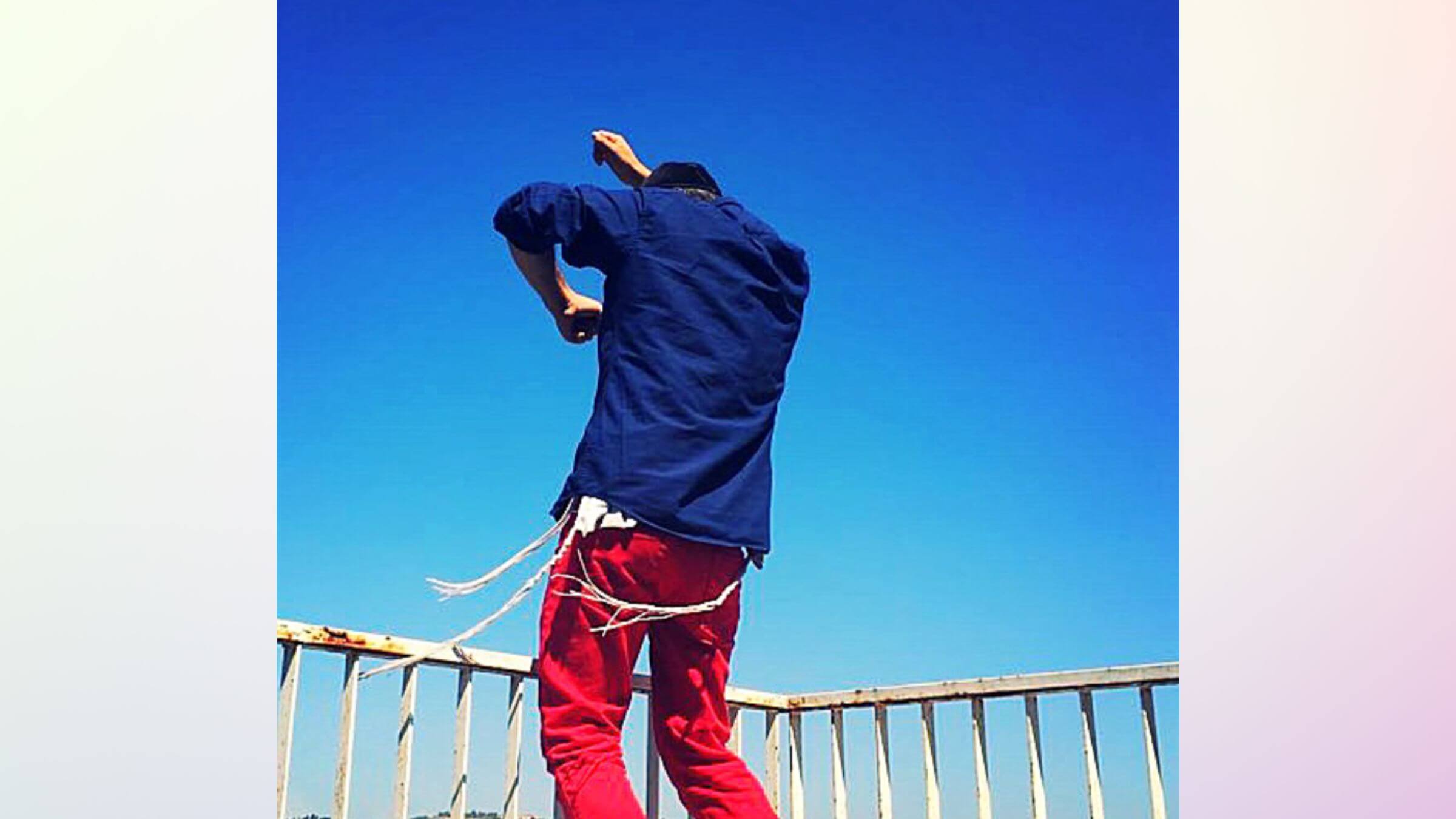 Herschel Siegel's name has been on the minds and lips of countless people all week. After he died by suicide on Friday at the age of 25, his friends, classmates and strangers have been left to mull over what could explain such a tragic end for such a beloved person. Herschel struggled with mental illness. He was also gay.
In one recent piece for the Forward, Mordechai Levovitz suggests that this second aspect, and the way homosexuality is viewed by Jewish law, is responsible for Herschel's death. He wrote that we must "confront how Jewish teachings harmed" Siegel, and how they fueled "the voice in Herschel's head calling him an 'abomination.'" 
I take issue not only with the author's assumptions about Herschel's life, but also with the lessons he offered us from his death. As someone who is gay, who is Orthodox, and who knew Herschel Siegel personally, I feel that using Herschel's death to highlight our community's shortcomings does far more harm than good. If you think Herschel's life was filled with rejection from the outside, then, respectfully, you didn't know him at all.
In his piece, Levovitz writes that Rabbi Ilan Feldman, during the brief graveside eulogy he delivered, "used mental illness" to "ultimately erase Herschel's gay identity." 
I don't know what adding such a personal detail would have accomplished during this sacred moment. Rabbi Feldman's message to our community was deliberate and clear: Herschel's death comes from a darkness that is beyond our comprehension and control. This tragedy cannot be blamed on any one particular circumstance.
I believe Levovitz is coming from the right place. He heads a lifesaving organization that serves a population of Jewish youth who are struggling with a variety of issues. We should applaud him for his mission. But I also think his up-close encounters with the most painful cases of gay Jewish youth might skew his perception of another common experience for gay members of our Orthodox Jewish community.
But framing Herschel's death as a natural response to not being accepted for who he is ignores the reality, obvious to all who know them, that Herschel's family loved and accepted him unconditionally. 
It also overlooks the shifts in attitude toward homosexuality made by Herschel's classmates at his all-boys yeshiva high school, who love him to this day. It ignores the fact that Herschel was popular and beloved at Yeshiva University, where he was a fixture at campus events. And it sends a message of despair to gay Orthodox readers who are being told, once again, that there is no place for them in their own community.  
This author did not know Herschel and his unique situation. I did: I grew up in his community and am friendly with his family. I attended his funeral, as well as a day of shiva.
The Siegel family home in Toco Hills, Georgia, is the undisputed gathering place for teens and young adults, charmers and misfits alike. Every Jewish holiday that I came home from Yeshiva University, carloads of Siegel visitors from up north would show up for days at a time, no questions asked.
The Siegel farmhouse in Northeast Georgia —  a getaway for dozens of their friends — was even a refuge for one of Herschel's gay friends who had been rejected by his own family. The six Siegel kids, when all together, were a sight to behold. Their interests range from dog-breeding to homemade boiled peanuts; from title-flipping cars to balloon-decorating (one of Herschel's passions). Herschel was their mascot — an essential member of team Siegel, beloved beyond a doubt.
Dawn and Michael, in their extraordinary way, make space for each of their children. Mrs. Siegel exudes a uniquely South African warmth that is iconic to all in our community. Mr. Siegel, a career farmer from Columbus, Georgia, has the Southern charm that most of us have only ever seen in Driving Miss Daisy. Herschel's brothers, sisters and parents were his best friends — before, and after, his coming out.
Herschel was a fixture in our community. He was rarely seen alone, embraced and loved by all. Unlike some larger Jewish communities, Atlantans don't have the luxury of excluding people because of their differences. Herschel's acceptance is, frankly, not up for discussion.
My own experience as a gay Orthodox man in this same community has been anything but one of rejection. Growing up non-observant, I journeyed into Orthodoxy as a teenager with full awareness of my sexuality. I found comfort in the Orthodox community's lack of obsession with my sexual orientation. This community allowed me the space to sit with my reality, to think critically about my feelings, and to come to terms with my future. Yeshiva University, specifically, was a unique space that was relatively free from these pressures.  I don't take that for granted.
I spent several subsequent years living in Israel, attending yeshiva, learning Torah, forging meaningful friendships and establishing lifelong mentors. My sexual identity was known to many, and the quiet support of those around me was essential for seeing myself as so much more than my orientation. I realized that, for me, true acceptance existed within my new community. 
During those formative years, I disclosed my sexual orientation to dozens of rabbis, mentors, friends, colleagues and family members. And never, ever, did I receive anything but warmth. The love and support I receive is overwhelming — and reaffirms my decision to be a part of this thoughtful community.
I understand that my experience is not universal. But I do believe that it is increasingly common.
We ought not assume that rejection from the community played a role in Herschel Siegel's tragic death. And we shouldn't use this episode as an opening to criticize the Orthodox world.
In fact, I believe we should celebrate the strides made by the Orthodox community toward accepting people like me and Herschel. This in large part thanks to people like Mordechai Levovitz. If Herschel Siegel were still alive, I don't think he would have a single claim against anyone; I think he would give out hugs (and balloons!) to the countless people who have supported him all the way through.
Being gay and Orthodox isn't easy. Sometimes it sucks. My closest friends are deciding where to send their oldest child for day school while I'm looking for my next foster dog. The Torah that I study and regard dearly has unflattering things to say about people who engage in gay sex.
Yet I have never contemplated taking my life. Had Rabbi Feldman made mention of Herschel's gayness as a major factor in his suicide, I would have felt alienated.
Herschel Siegel's death is an unspeakable tragedy that makes my stomach churn. The damage done to our world is immeasurable and irreversible. But rather than lay blame on our Jewish communities, I think we should take a moment to give credit where it's due.
We should emphasize, like Rabbi Feldman's eulogy did, the severity of mental health issues that surround us. Herschel's tragic death should serve as a catalyst to work toward a greater understanding of these issues — and to acknowledge that a gay person in our Orthodox community can actually live a life that is full of hope.
To contact the author, email [email protected].
Editor's note:  This story mentions suicide. If  you or someone you know is in crisis or needs support, call  or text the National Suicide Prevention Lifeline at 988.