AIPAC's attacks on J Street show how out of touch they are
Israel faces existential threats to its democracy. Those threats are not coming from us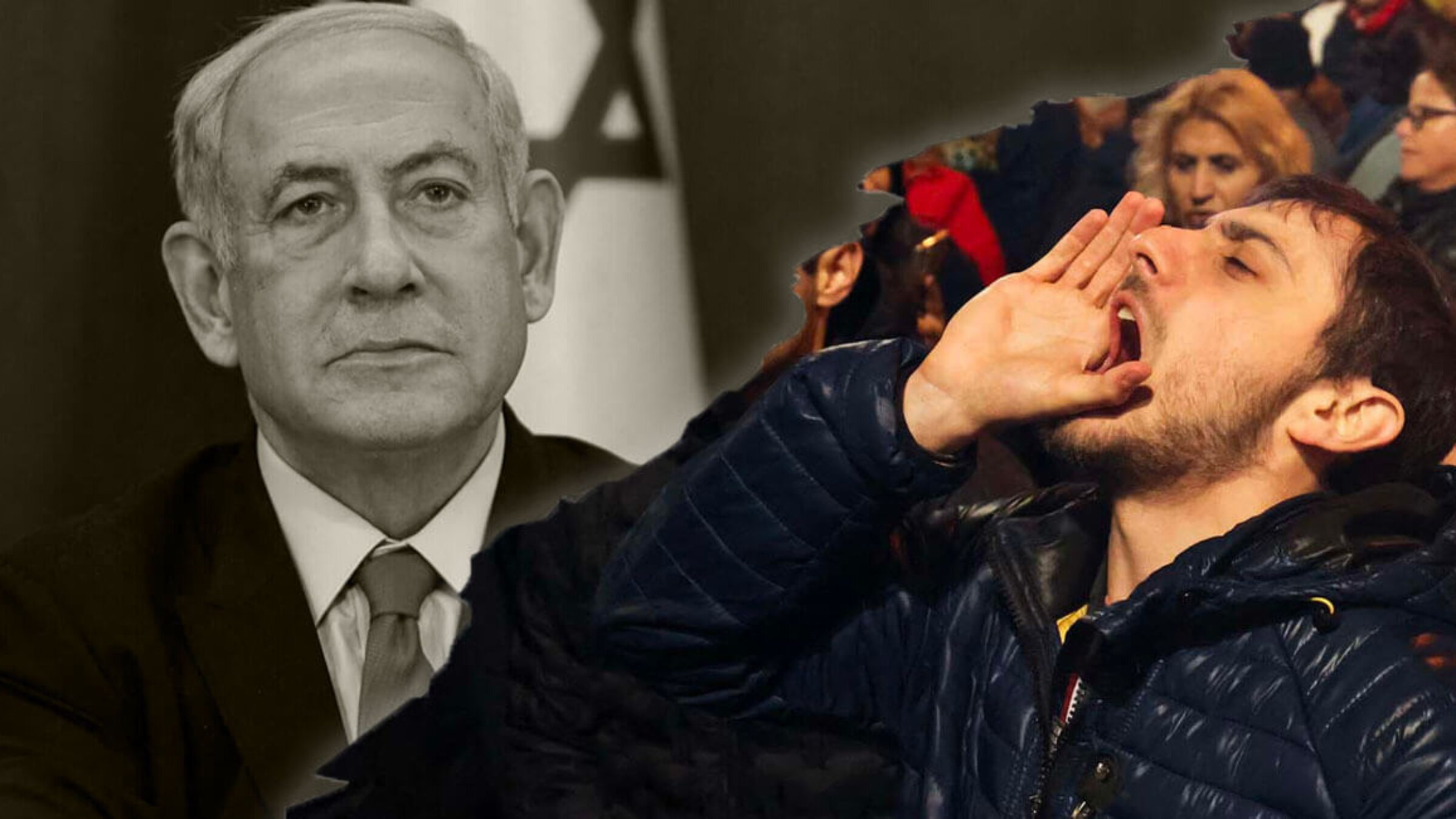 AIPAC, the longtime pro-Israel advocacy group, circulated a lengthy fundraising letter last week, dedicated to what they called one of the "gravest threats" to American support for Israel.
It wasn't Benjamin Netanyahu's anti-democratic "judicial overhaul."
It wasn't the worsening threat of conflict and terror attacks in Israel and the West Bank, or the extremist ministers in Israel's government who are supercharging home demolitions and settlement growth.
It wasn't even the growing danger of Iran's nuclear program, which has been progressing since former President Trump disastrously abandoned Obama's Iran nuclear deal.
No. The subject of the four-page mailer was J Street — a movement of pro-Israel, pro-peace, pro-democracy Americans which they described as part of the "anti-Israel fringe."
The letter was a long, misleading diatribe. But focusing on the many outrageous claims themselves would miss the point: The U.S.-Israel relationship, and the country's democratic future, do face grave and existential threats. And those threats happen to be coming from the very dark corners that AIPAC's current strategy empowers.
What it means to be pro-Israel
The mailer is but one piece of a broader campaign of attacks against J Street that includes online advertising, promoted blog posts and more.
As chair of J Street's board and the president of J Street, it's bewildering for us that in this time of deep anxiety and concern over Israel's future, AIPAC has made attacking J Street such a central focus of their work.
How did we get here?
AIPAC has long embraced a vision of what it means to be "pro-Israel" that requires full alignment with the policies and views of Israel's sitting government. Today, that means supporting a government led by Benjamin Netanyahu that has far more in common with the politics of the MAGA right than with the values held by majorities of Jewish Americans (and, by the way, by many Israelis themselves.) It means standing silently by as millions of Israelis take to the streets, week after week, protesting their own government. It means never questioning Israeli settlement expansion even when it endangers the state's future, and never condemning Israeli ministers when they spout racist, sexist, anti-LGBTQ+ or other inflammatory, extremist rhetoric.
Like many J Streeters, we devote ourselves to this work because we want to see a thriving Jewish and democratic Israel, living in peace with its Palestinian neighbors and embodying the founding values enshrined in its Declaration of Independence.
AIPAC has made clear that they think it's "outrageous" and "false" for folks to criticize the government of Israel's actions and still consider themselves supporters of the state.
As anyone who has been to Israel knows, this outlook is out of touch with the way Israelis operate. And it is also out of touch with the deep concerns so many pro-Israel Americans have about the direction in which Israel is heading.
An astounding movement of Israelis warns us, week after week, that their democracy is slipping from their grasp. They are desperately asking for support from Israel's friends in the United States.
Instead of speaking up, AIPAC instead resorts to attacking those who do.
It's a strategy ripped from the playbook of the political right, Fox News and Trump World (just ask the former digital director of Trump's RNC, who AIPAC now employs).
It's no surprise that an organization that endorses Ted Cruz, Jim Jordan and over 100 other members of Congress who voted to overturn the 2020 presidential election also adopts their political tactics.
The record clearly shows that J Street supports security assistance to Israel, backs Iron Dome, opposes the movement to boycott Israel, and welcomes Israel's growing acceptance by its neighbors.
While AIPAC labels us as "fringe," what they might mean is "aligned with a broad spectrum of Democrats." We endorse nearly two-thirds of Democratic Senators, over half of Democrats in the House and the president of the United States.
While there is some overlap in AIPAC and J Street endorsees, importantly, none of our endorsees have tried to overturn an election.
For over 15 years, J Street has been ready to publicly engage in a vigorous and thoughtful discussion with AIPAC about our differing approaches to pro-Israel advocacy. And for over 15 years, they have refused to appear with us.
Perhaps now that we are the centerpiece of their letters, social media posts and emails, they may be ready to engage with us directly, in civil public debate.
AIPAC closed their fundraising letter by saying, "J Street and AIPAC represent diametrically opposed visions for the US-Israeli friendship."
On that, at least, we can agree.
We stand unapologetically with the pro-democracy protesters who have been in the streets of Israel for months now, standing up for the kind of liberal democracy they want their country to be.
That AIPAC has nothing to say about the genuine concerns of so many Israelis and Jewish Americans, instead spending their millions attacking J Street, says a lot more about them than about us.
To contact the author, email [email protected].