How the war has (and hasn't) upended cancel culture
A review of the recent history of debate over open debate about Israel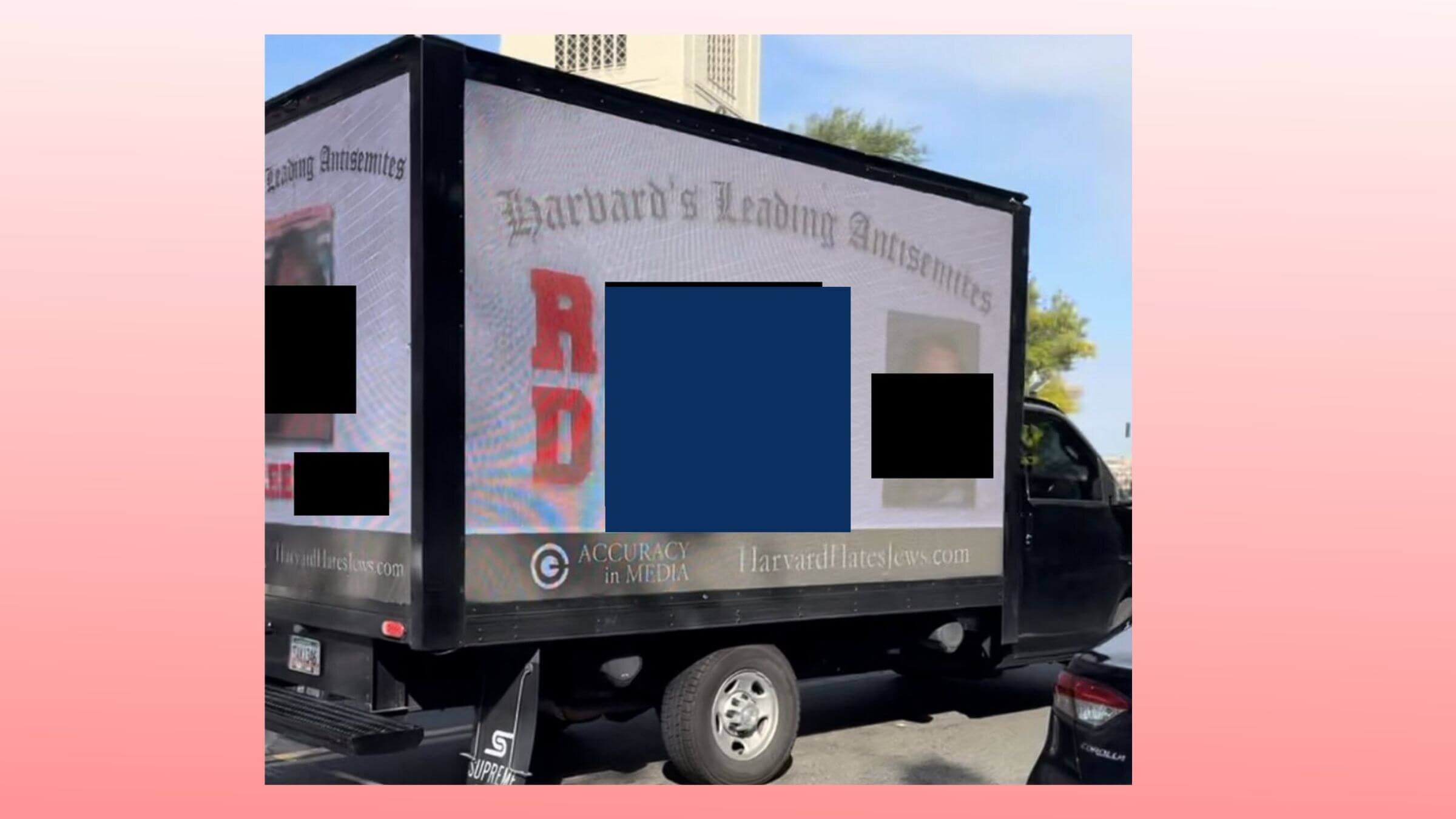 Philadelphia mayor Frank Rizzo once said that a conservative is a liberal who's been mugged, to which the writer Tom Wolfe rejoined that a liberal is a conservative who's been arrested. As the Israel-Hamas war reverberates across American college campuses and cultural institutions, we are discovering a new axiom: Today's free-speech advocate is a canceler who's been canceled.
Following Hamas's slaughter of an estimated 1,200 innocents in Israel on Oct. 7, a stream of manifestos issued forth from students, writers and intellectuals, several of them appearing to justify the bloody rampage. Horrified by these letters, various organizations responded by postponing events, revoking speaking opportunities or rescinding job offers to people they considered apologists for terrorism.
It seemed like an ironic comeuppance in the annals of cancel culture, to use the common (if problematic) term for campaigns to punish unpopular speech. Leftists who had been among the most zealous supporters of deplatforming were now seeing platforms snatched out from under them. Longtime crusaders against cancel culture, meanwhile, were engaging in it.
There is a bit of truth to the role-reversal narrative: Over the last five weeks, we have seen some campuses delist their chapters of Students for Justice in Palestine, and the firing of at least one editor for expressing concern about the suffering in Gaza. But that captures only a slice of the post-Oct. 7 debate reality.
Most civil libertarians and free-speech organizations who have opposed left-wing silencing campaigns over racial and gender politics are now also standing up for the free-speech rights of Israel's detractors. Meanwhile, some of the recent victims of cancellation appear to still be ready to silence their ideological opponents.
For nearly two decades, Israelis and pro-Israel voices have been favorite targets of the cancellation brigades. Proponents of the Boycott, Divestment and Sanctions movement have sought to deny speaking opportunities and other privileges to all those who support the Jewish state. They describe this as part of "anti-normalization," a principle of avoiding any action that might imply recognition of Israel's legitimacy.
Under this banner, campuses have disinvited and disrupted Israeli and pro-Israel speakers, including left-leaning peace proponents such as Tzipi Livni and Moshe Halbertal as well as the Palestinian dissident Bassem Eid. Even the Pakistani-American journalist Wajahat Ali, no defender of Israel, was booted from a major Islamic conference because he "talked to Zionists."
Professors have withheld letters of recommendation from students seeking to study at Israeli universities. Non-Jewish students have tried to bar Jewish classmates from student government offices. "Progressive" coalitions have expelled Jewish groups from their ranks.
Some campus groups even opposed allowing kosher food in their dining halls. At the University of California, Berkeley, more than a dozen law school groups resolved not to host any "Zionist" speaker. Since being a Zionist 75 years after Israel's founding essentially means accepting the country's continued existence, that ban applies to millions of people — including the president of the United States.
In short, few of Israel's most vehement detractors in recent years have been civil libertarians in the model of Louis Brandeis. But now, finding their own speaking opportunities imperiled, some are crying foul.
Consider the case of Nathan Thrall, formerly of the International Crisis Group. In the days after Oct. 7, according to The Guardian, some radio stations pulled ads for Thrall's new book, about a Palestinian man whose son was killed in an accident in the occupied West Bank, and some hosts canceled scheduled book talks. Thrall had every reason to object. Wartime doesn't justify the suppression of ideas.
But Thrall also should have reason to reflect. After all, he has tried to mainstream the BDS campaign, which calls for barring Israelis from participating in cultural and academic activities.
Likewise Katherine Franke, a stridently anti-Israel Columbia University law professor, has lobbied to deny Israelis the same research opportunities afforded to others. Franke opposed Columbia's plan to open a center in Tel Aviv even though the university has similar programs in Jordan, China, Turkey, and Tunisia — societies that, unlike Israel, are illiberal and undemocratic.
But this fall, when the right-wing group Accuracy in Media drove trucks around Columbia publicizing the names of students who excused the Hamas massacres, Franke found herself on the other side of the debate. She led an open letter that insisted on the students' right to voice their opinions without consequence.
Perhaps Franke would agree that it's time to retire the old claim, "There's no such thing as cancel culture." There obviously is, and it runs in many directions.
Meanwhile, some conservative groups known for assailing cancel culture are now engaging in it, starting with Accuracy in Media, which drove its so-called doxxing trucks around Harvard and CUNY as well as Columbia. This is the same group that until recently railed against the censoriousness in our culture, including attempts to shut down comedians for off-color humor.
Gov. Ron DeSantis of Florida, once known for saying that combating the suppression of unpopular views should be the Republicans' No. 1 priority, recently sought to ban Students for Justice in Palestine at his state's public universities, on the flimsy grounds that the group declared support for Hamas. There are legitimate reasons for suspending or dissolving a student group, like participating in violent or disruptive activities or breaking campus rules, but expressing distasteful or even repulsive views is not one.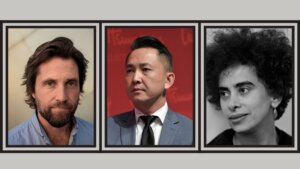 At first blush, the sagas of Thrall and Franke, Accuracy in Media and DeSantis, do seem to be a story of two sides trading places in the cancellation wars. But that framing omits the role of the most consistent and passionate defenders of free speech: the liberals.
From Milton and Mill to most of the signers of the 2020 Harper's letter defending open debate, liberals have been the ones to fight for the widest berth possible for controversial speech. The Harper's letter, it should be remembered, was aimed at right-wing censoriousness — such as the blackballing of NFL quarterback Colin Kaepernick for kneeling during the national anthem — as much as left-wing intolerance.
The dominant pattern of response to the recent speech controversies has been consistency and principle. Prominent free speech advocates have criticized those cases where people have tried to mute or punish pro-Palestinian views.
Pamela Paul, a New York Times opinion columnist, protested the Frankfurt Book Fair's postponement of a prize ceremony for a Palestinian author. In The Washington Post, Kat Rosenfield explained why Michael Eisen, editor of a science journal, shouldn't have lost his job over a tweet.
In Bari Weiss' Free Press, Nadine Strossen and Pamela Paresky defended the expressive rights of antisemites. Jonathan Chait, in what he called "a very partial list" of journalists and Twitter personalities who've been constant on this issue, cited "Michelle Goldberg, Robby Soave, Thomas Chatterton Williams, Phoebe Maltz Bovy, Yascha Mounk, Jesse Singal and Katie Herzog, and Nicholas Christakis"—as well as Chait himself.
The same holds for free expression organizations like FIRE, PEN America, and the Alliance for Academic Freedom (of which I am a member).
Finally, there have been a few voices consistent in favor of punishing unpopular speech before and after the Hamas attack.
Shortly after Oct. 7, the 92nd Street Y, the famed Jewish cultural center on Manhattan's Upper East Side, canceled a talk by the writer Viet Thanh Nguyen, who had signed a petition that falsely accused Israel of genocide and made no mention of the Hamas massacres.
Many liberals criticized the event's cancellation (it was moved to a bookstore, where 100 people heard Nguyen hold forth). A writer named Andrea Long Chu went a step further, canceling her own scheduled talk at the Y.
"I don't judge the Y for being political," she told The New York Times. "I judge it on the substance of its politics, which I find horrific." She called the cultural center a "pro-war nonprofit."
Other writers followed suit, costing the 92nd Street Y its fall poetry series.
So now it turns out that the 92nd Street Y is being canceled for its politics. Perhaps someone will speak out.