Culture
The Secret Jewish History of Tupac Shakur
Yes, he does have a very Jewish secret history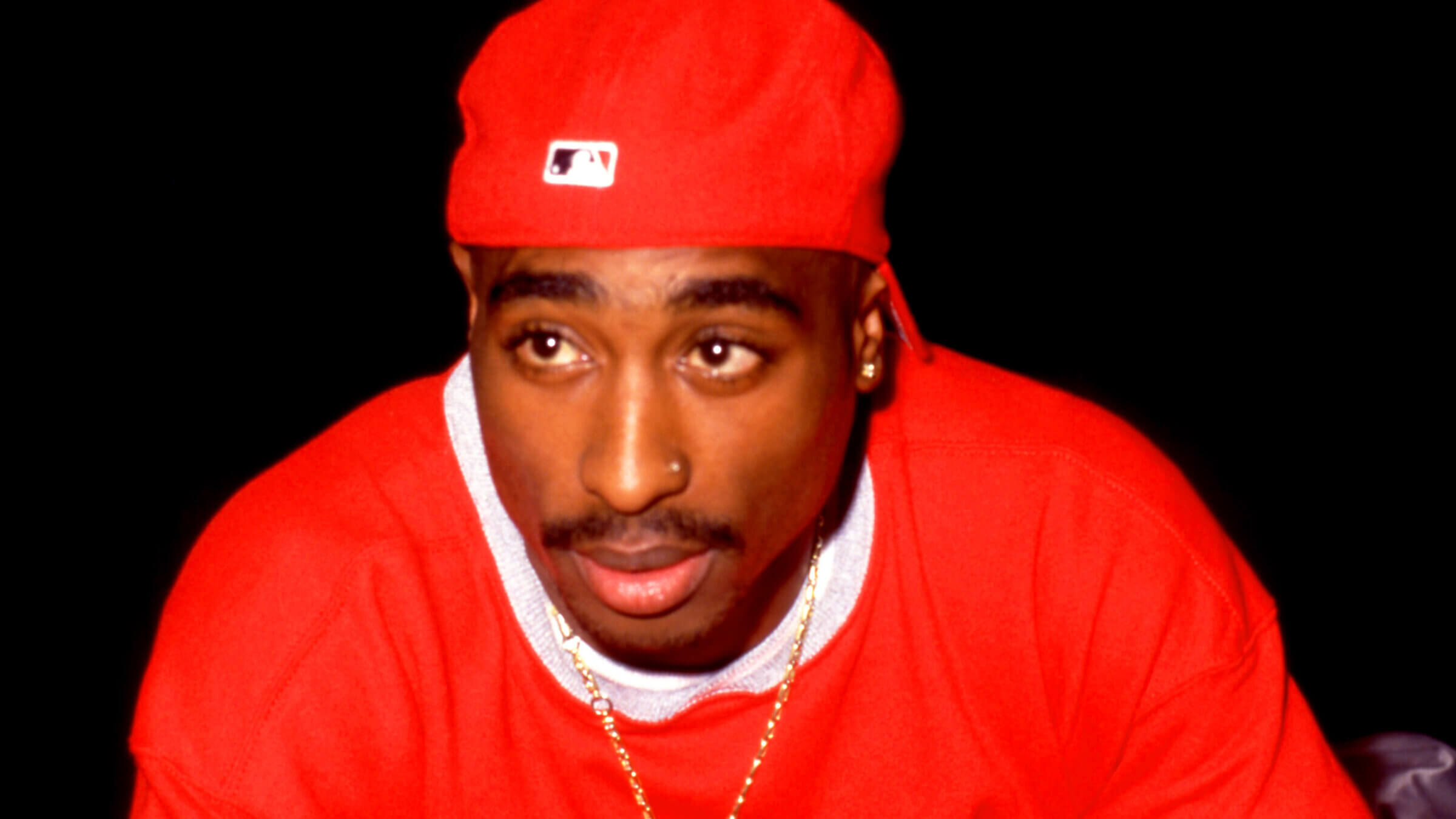 Tupac Shakur, the notorious rapper whose career was cut short when he died in a hail of bullets at the age of 25 in 1996, may seem an unlikely candidate for memorialization in the form of a Broadway musical. Yet sure enough, "Holler if Ya Hear Me," an $8 million production "inspired by" the work of the gangsta rapper which includes 21 of his songs, is currently playing the Palace Theatre in New York.
This is not some off-the-wall, crass attempt to cash in on the controversial legend of Shakur. Among the musical's producers is Afeni Shakur, Tupac Shakur's mother, a former member of the Black Panthers. Afeni Shakur is nothing if not protective of her son's creative legacy; his brief but astounding career on the rap charts made him one of the best-selling recording artists of his time. In other words, she's not doing it for the money.
There's something else going on here, and it just may be that finally the stars have aligned to present Tupac Shakur — the man whose music former Vice President Dan Quayle said "has no place in our society"; a convicted felon who in a few years was in and out of prison and court for a variety of violent crimes; a man accused of being the perpetrator of several shootings who was himself gunned down in an infamous drive-by that has never been solved — as what he may really have been: a nice Jewish boy who loved his mother.
Tupac Amaru Shakur was born in East Harlem on June 16, 1971, to parents who preached a violent form of black nationalism. Despite chronic poverty, Shakur's mother made sure he always had access to a well-rounded education, especially in the performing arts.
From a young age, Shakur was drawn to the stage: He performed in a production of "A Raisin in the Sun" by Harlem's 127th Street Repertory Ensemble at the Apollo Theater at age 12. At age 15, his family moved to Baltimore, where he attended the Baltimore School for the Arts, studying acting, poetry, jazz and violin, performing in productions of Shakespeare, and playing the role of the Mouse King in the ballet "The Nutcracker."
In other words, Quayle's public enemy number one — the gangster-in-chief who threatened the very foundations of American civilization — got his show business start as a violin-toting, Shakespeare-quoting ballerina.
At age 17, Shakur and his family moved to the Bay Area. Here, Shakur, already an aspiring rapper, met the woman who would prove integral to his career and artistic development. Leila Steinberg was the daughter of a Mexican-Turkish activist mother and a Polish-Jewish criminal defense attorney who ran a spoken-word poetry workshop called the Microphone Sessions in Oakland, California. Steinberg was raised, as she put it, "surrounded by the workings of the justice system and took a front row seat at the personal tragedies and socio-economic pressures that turn so many at-risk youths into hardened felons." In Shakur, she clearly saw the very embodiment of her life's work: a real-world blend of urban street life, political activism, cultural literacy, and natural talent, with the charisma of a born star. The two hit it off, and Shakur moved in with Steinberg's husband and two children, with Steinberg serving as a mentor and manager until the point where his career required more professional oversight. The two remained close friends until the end of Shakur's short life.
Shakur released his debut album, "2Pacalypse Now," in late 1991. It remained his most political and socially conscious album — the work of a nascent, would-be prophet — with songs mostly about and addressed to black America, unflinching portrayals of racism, police brutality, poverty and teen pregnancy (as in the infamous "Brenda's Got a Baby"), but songs that didn't let his listeners off the hook for their complicity in the dire situations he depicts. The album undoubtedly received its biggest boost when rock-critic-in-chief Quayle condemned it saying, "There's no reason for a record like this to be released."
Shakur only recorded four more albums over the next five years, but they were all multi-million sellers that made him the biggest name in hip-hop. He wore the cloak of a gangster or thug, but was really more a pavement prophet, rapping about the prison of ghetto life in "Trapped" and likening that life to one of slow genocide in "Words of Wisdom," in which he calls on his people to "break the chains" that enslave them. One of his most brutal portrayals of poverty and the cycle of violence it breeds, "Troublesome 96," even samples the melody of "Hatikvah," the Israeli national anthem, perhaps a subtle call for a kind of urban Zionism to solve the social and political ills of black life in America.
But perhaps the most endearing and enduring moments of Shakur's career occurred in 1994 when he recorded "Dear Mama," a soft, sweet soul ballad, over which he intoned a tribute to his mother, Afeni Shakur. The narrator is reflective, looking back on a hardscrabble youth from a position of newfound comfort, and paying tribute to the maternal devotion that got him through the most difficult of times:
"Pour out some liquor and I reminisce, cause through the drama/ I can always depend on my mama… When I was sick as a little kid/ To keep me happy there's no limit to the things you did/ And all my childhood memories/ Are full of all the sweet things you did for me… You are appreciated/ Dontcha know we love ya?"
The emotion and imagery Shakur uses in "Dear Mama" are resonant of a well-known early 20th-century song in which someone who grew up in poverty and scratched out a life of success looks back over a lifetime and pays tribute to the woman who made it all possible. I speak, of course, of "My Yiddishe Momme":
"Of things I should be thankful for, I've had a goodly share/ And as I sit here in the comfort of a cozy chair/ My fancy takes me to a humble East Side tenement/ Three flights up in the rear,/ To where my childhood days were spent… / It wasn't much like paradise but amid the dirt and all/ There sat the sweetest angel/ One that I fondly call/ A Yiddishe Momme."
Widely considered Shakur's greatest single hit (the song sold seven million copies at the time of release) and one of the greatest hip-hop songs ever, "Dear Mama" was one of 25 songs that in 2010 were added to the National Recording Registry — a list of sound recordings that "are culturally, historically, or aesthetically important, and/or inform or reflect life in the United States." That same year saw the very first Yiddish recording ever inducted into the registry, "Fon der Choope (From the Wedding)" by Abe Elenkrig's Yidishe Orchestra. Somewhere, Shakur was smiling.
Seth Rogovoy has explored the hidden Jewish stories of the Rolling Stones, the Super Bowl halftime show, Cher, Paul McCartney and David Bowie in the pages of the Forward.