Culture
Chaos In Brooklyn: Pirate Radio Teaches Torah, Picks Fight With Classical Music Station
Pirate radio — broadcasting on FM, AM, or short-wave radio without a license — sounds kind of sexy. It certainly looked sexy in 2009's wonderful "Pirate Radio" — see Bill Nighy, below, if you doubt me — and realistically, it probably used to be sexy. Those days, my friends, are done.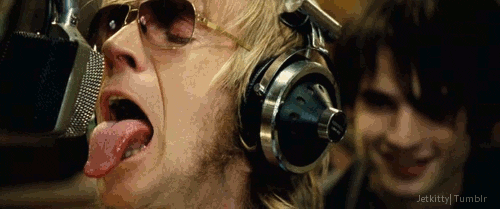 What robbed pirate radio of its sultry appeal? Well, apparently a zealous Torah scholar.
Last week, the Brooklyn Paper's Colin Mixson reported that devotees of New York City's only classical music station, WQXR 105.9 FM, are fuming over a pirate station — an outlet broadcasting on FM, AM, or short-wave radio without a license — at the adjacent 105.7 FM. The pirates are pillaging WQXR's wavelength, plaguing listeners with static during Shostakovich.
Aggrieved listener Patrick Russell decided to investigate the problem, and found the perpetrator: "there comes this guy giving a lecture in English about the Torah," he told Mixson.
Outraged, he added that the lectures are often interminable — except for the Sabbath. We can't fault the errant broadcaster; all good pirates deserve a day of rest. (Or at least of debauchery; it's hush-hush on what happens after havdalah.)
Strange days indeed. pic.twitter.com/BW8U1X1cZA

— emily nussbaum (@emilynussbaum) December 12, 2016
Speaking to Mixson, New York Public Radio's chief technology officer Steve Shultis said pirate radio in Brooklyn isn't a rarity, but Jewish pirate radio is nigh unheard-of. He's filed a complaint with the FCC over the renegade station, but explained it was likely to take several months for the agency to act on the claim. Too bad for New York City's classical music fans, who will have to stomach Talmud alongside their Tchaikovsky for a while longer.
As the old saying goes, nothing provokes classical music fans like a hearty does of static, and nothing deflates the glorified image of pirates like a lecture on the Torah. Ahoy!