Culture
Maurice Sendak thought this work was his masterpiece — not 'Wild Things'
"Outside Over There" was key to Sendak's "being and the arc of his work and life."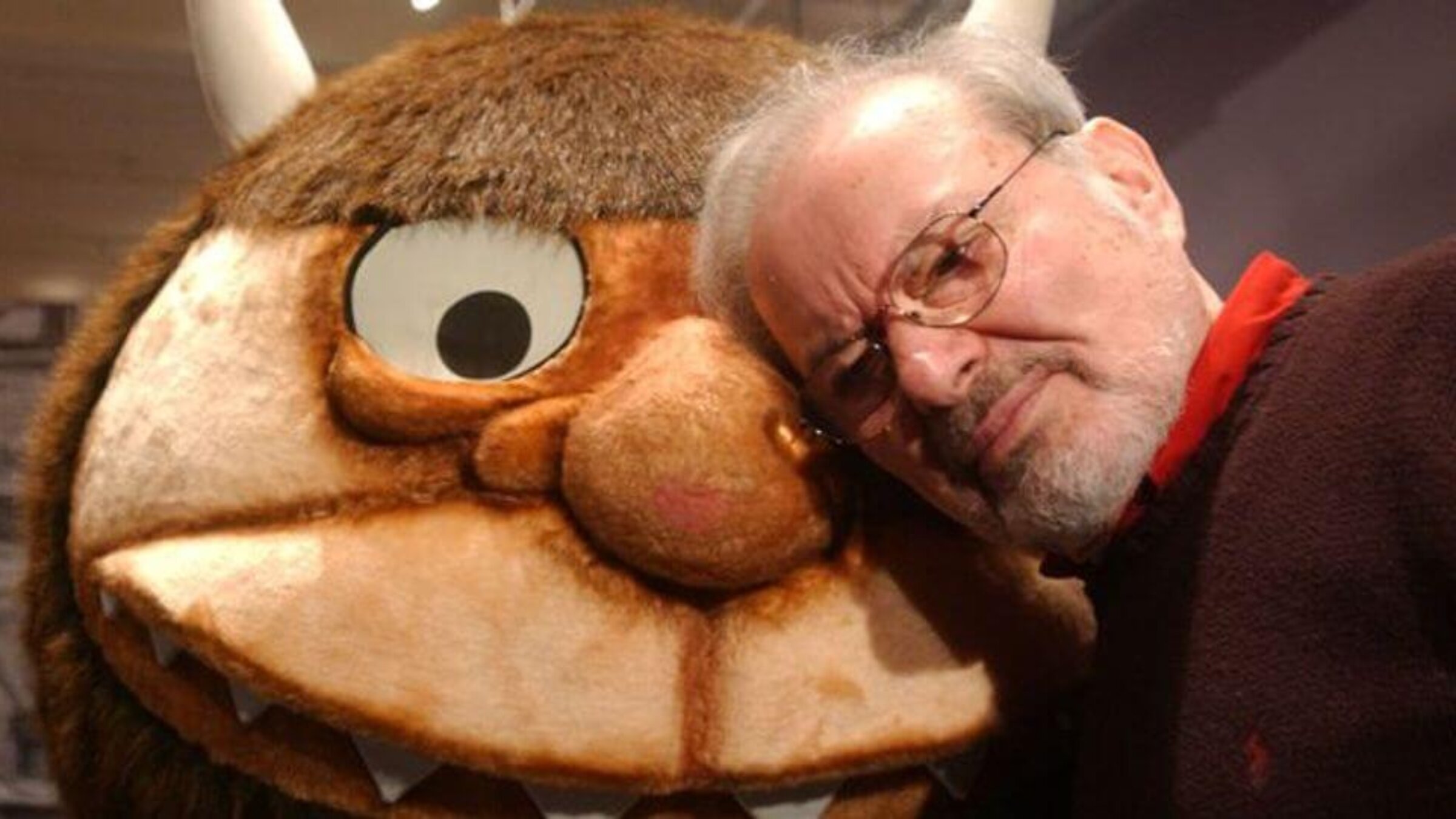 Maurice Sendak died on May 8, 2012 — 10 years ago. We're re-publishing this story, initially published in 2017, in his honor.
When Maurice Sendak's picture book "Outside Over There" came out in 1981, his publisher marketed the dark, brooding fairy tale to adults as well as children. It gave the author an unusual feeling: It made him happy.
"I had waited a long time to be taken out of kiddie-book land and allowed to join the artists of America," he said.
Sendak, the Jewish-born children's author who died in 2012 at age 83, is in fact one of the few children's book author-illustrators to be considered a truly great American artist. He's best known, of course, for his 1963 classic "Where the Wild Things Are," which was highly controversial in its day, strange as that may seem now. Children were supposed to be obedient, not mischievous and spiteful and prone to flights of fancy. Wasn't it the job of children's literature to help promote good morals?
But Sendak had another idea. For him, children know far more about pain, loss and the murky world of adults than many parents are willing to acknowledge.
"The one question I am obsessed with is how do children survive." he once said.
It's a great mystery, one that Jonathan Cott, who first interviewed Sendak for a Rolling Stone cover story in 1976, revisits in his new book "There's a Mystery There: The Primal Vision of Maurice Sendak." The book is a testament to the timelessness of the artist's magnificent illustrations and, more important, to his fearless exploration of the inner lives of children.
"There's a Mystery There" is an overview of Sendak's work, including conversations with psychologists, art historians and the playwright Tony Kushner, who collaborated with Sendak on a picture book adaptation of the children's opera "Brundibar." Cott puts particular emphasis on "Outside Over There," which Sendak considered the third title in a trilogy that includes "Wild Things" and "In the Night Kitchen."
"It was Maurice's favorite," Cott said of "Outside Over There." "He thought it was his masterpiece." When the Maurice Sendak Foundation, in Connecticut, offered full access to the artist's archives, Cott suggested a critical analysis of the provocative themes of "Outside Over There": sibling resentment, emotionally unavailable parenting, fear of responsibility and the consequences of making mistakes.
"I just thought it held the key to his being and the arc of his work and life," Cott said.
Sendak, as Cott makes clear, was prone to depression, and he wasn't afraid to let his anger show. In his last years he let down his guard for some high-profile interviews, with Stephen Colbert and Terry Gross for NPR's "Fresh Air."
"He was a very blunt guy," recalled Cott, who published "On the Sea of Memory," a memoir of his own struggle with depression, in 2005. "I wouldn't have agreed with him about everything."
But Cott, who has written about a wide variety of art and ideas (he edited a book of interviews with Bob Dylan that will be republished later this year), engaged with his subject about their shared obsessions — Mozart, Melville, William Blake, Dr. Seuss — over the course of multiple interviews that spanned several years.
Sendak often spoke of his work on "Outside Over There" as a kind of painful gestation. To him, there was something deeply personal about the story he wanted to tell of a troubled young girl, a distant mother and a baby snatched away by demons. He explained the idea to Cott for the Rolling Stone interview, and then they sat down again to discuss it just before the book's publication, five years later, as Cott was working on a book of his own about children's literature.
All these years later, while brainstorming with the Sendak Foundation, Cott remembered how much those talks moved him. "I realized I'd been at the conception, so to speak," he said.
In Ridgefield, Connecticut, where Sendak lived for decades, the foundation recently broke ground on a long-promised museum and scholarly resource. The museum will be housed in a new building on the grounds of his home, which is still maintained by Lynn Caponera, Sendak's longtime caretaker and now the president of the foundation that bears his name.
Five years after his death, interest in Sendak's work shows scant sign of waning. Through May, The Rosenbach Museum of the Free Library of Philadelphia is exhibiting selections from more than 600 rare books it received recently from Sendak's personal collection, including 19th-century examples of some of the first pop-up books, privately printed works from Beatrix Potter and a 1917 anthology of Yiddish poetry.
Sendak, a longtime fan of The Rosenbach, a historic house museum that specializes in rare books and the decorative arts, willed the collection to the library decades ago. Last fall the Rosenbach settled out of court with the Sendak Foundation, which had claimed rights to the books; the foundation ended up with about 250 of the titles, including two by Blake that are said to be worth millions.
In his 1983 book about children's literature, "Pipers at the Gates of Dawn," Cott explained his ongoing interest in the subject: "The older we get, the harder it is for us to wake up." Children's literature, he suggested, could provide a vital reminder that the benefits of wisdom and imagination should never end.
The best children's books bring us "back to experiencing our earliest and deepest feelings and truths," he wrote. "It is our link to the past and a path to the future. And in it we find ourselves."
James Sullivan's books include 'Jeans: The Cultural History of An American Icon.'