Culture
Remember That Time Barbra Streisand Chatted With Golda Meir?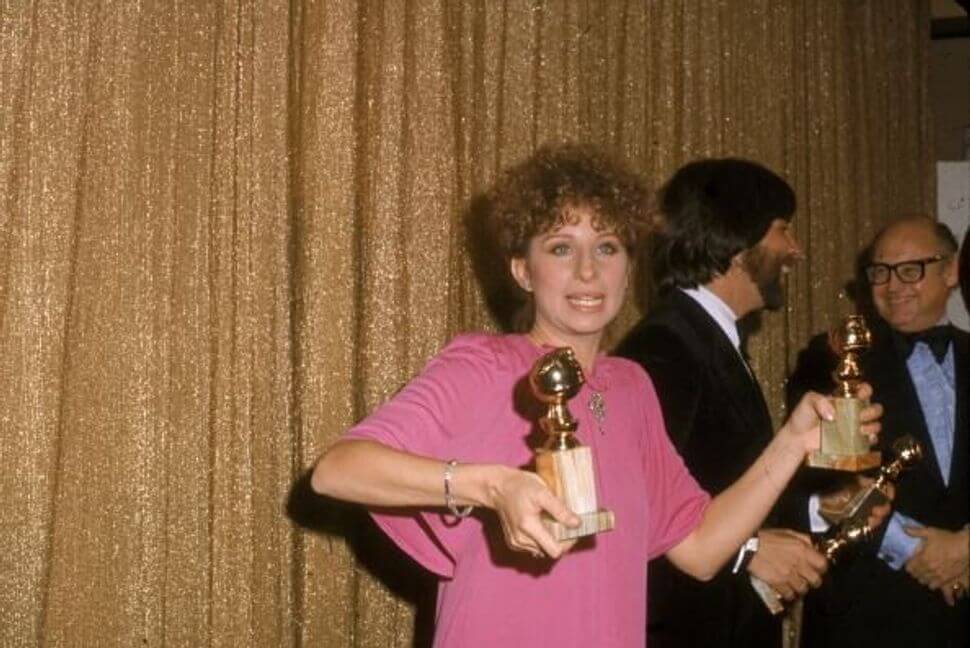 Despite recent appearances in duds like "Meet the Fockers" and "Guilt Trip," Barbra Streisand, who turned 76 on April 24, is a living, breathing legend. Her awards number greater than the population of some small European nations: She's one of a handful of performers who has won an Oscar, a Grammy, a Tony, and an Emmy. Plus, she received a Presidential Medal of Freedom in 2015.
So it's odd to watch this 1978 clip of Streisand chatting with former Israeli Prime Minister Golda Meir, during a network broadcast called "The Stars Salute Israel at 30," because, well, Streisand herself seems a little star-struck. In the clip, Streisand stands on-stage in front of thousands of fans, while Meir, who was 80 at the time, sits at home in her living room, on what looks like a rotary phone. Streisand tells Meir what an honor it is to speak with her, to which Meir responds, much like my Nana would, with a shrug and a groan.
At the end of the conversation, Streisand sings a beautiful rendition of "Hatikvah" — during which the corny '70s graphics kick in, including a segment of the song where Streisand's translucent face is transposed over a panning shot of the audience, all of whom are holding up candles. It's kitsch, it's a little weird, and it's definitely worth a quick watch.