Culture
Here's what you need to know about Yom Kippur 2023
A definitive guide to the Jewish day of atonement from the Forward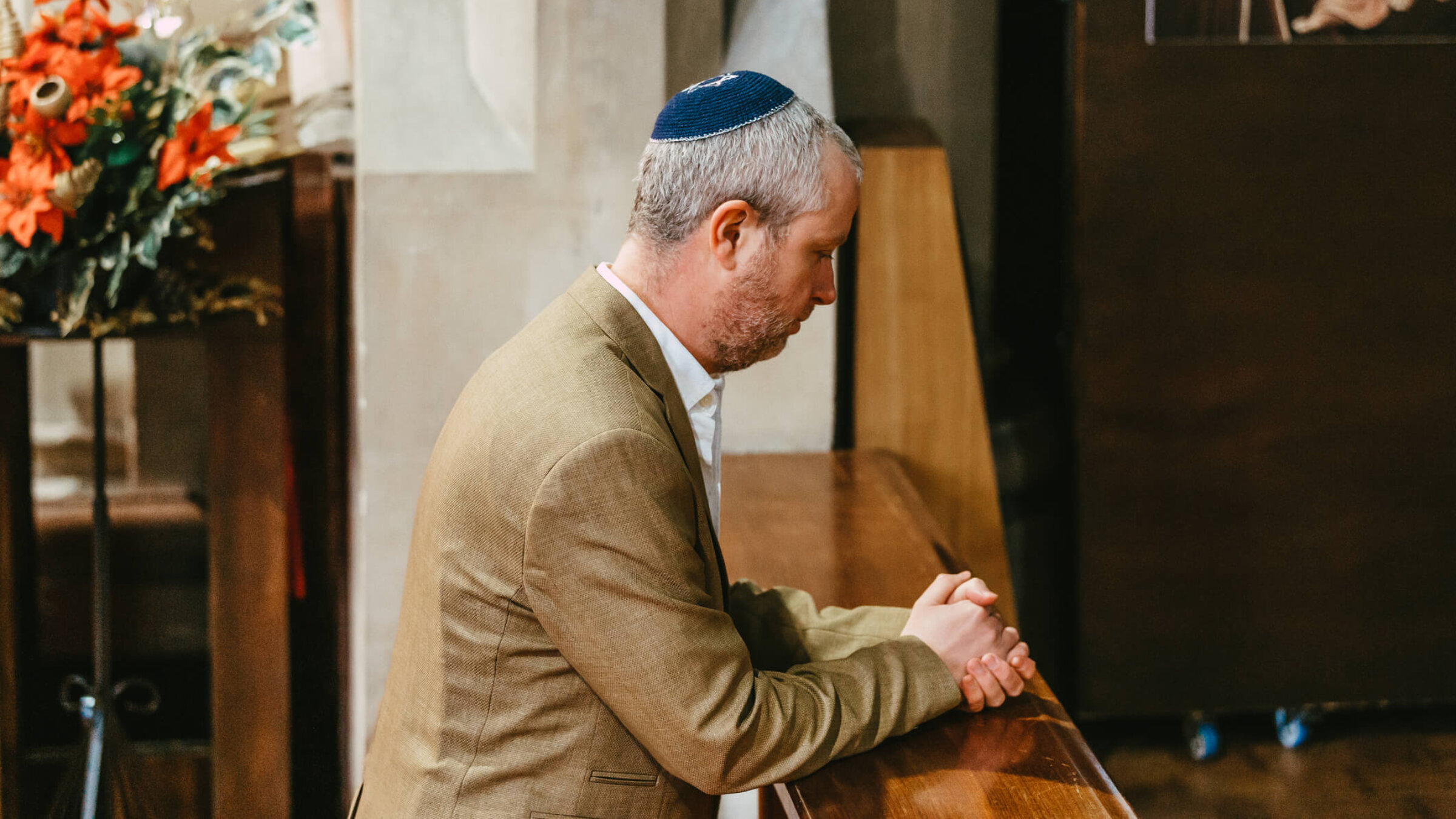 Editor's note: With the 2023 High Holidays upon us, we're refreshing and republishing older stories about the holiday season for readers to enjoy with updated information. This story was originally published on September 5, 2019.
Yom Kippur is the holiest day of the Jewish year. It might even be the only occasion on which you go to synagogue. Its long services and many rules can be daunting — so we've written out these explanations to help you untangle some of its laws and customs.
What is Yom Kippur?
Yom Kippur is the Jewish Day of Atonement. It is the holiest day of the year, when Jews repent for their sins before, according to Jewish belief, God seals a final decree regarding the fate of each person for the coming year.
Occurring on the 10th day of the Hebrew month of Tishrei, Yom Kippur falls in September or October on the Gregorian calendar. It is the culmination of the Days of Awe, the High Holy Days period during which Jews atone for their misdeeds.
Because of its outsized significance, many Jews who do not celebrate other holidays or do not keep most religious laws still take Yom Kippur off from work or school to spend the day worshipping.
When is Yom Kippur this year?
Yom Kippur 2023 will begin on the evening of Sept. 24 and will continue through nightfall on Sept. 25.
The specific times of sunset and nightfall will vary from locale to locale.
How is Yom Kippur celebrated?
Yom Kippur is marked in many ways. It is largely a somber day of fasting (refraining from eating and drinking) and lots of time in synagogue services.
Before Yom Kippur, Jews customarily prepare for the day by eating and drinking a good deal, especially during the final meal before the fast begins, called Seudah haMafseket. It is especially important to hydrate before a fast. The Forward website has a number of High Holy Day recipes that you can try for Seudah haMafseket, or the break-fast meal after Yom Kippur, including this easy challah (Jewish bread) recipe, this recipe for apple walnut bundt cake, and, if you're up for a real challenge, this Bene Israel Indian-Jewish puri.
Many Jews also perform the ritual of Kaparot. In traditional Kaparot, a person recites a prescribed declaration while passing a chicken over their head three times, then slaughters the chicken in the kosher way — that is, in accordance with very strict regulations designed to ensure that the chicken feels no pain. The meat of the chicken is then donated to charity. Today, many Jews perform a symbolic variant of Kaparot with a bag of money in place of a chicken, donating that money to charity instead. Immediately before Yom Kippur, Jews light candles and recite a blessing to mark the beginning of a holy day.
On Erev Yom Kippur (Yom Kippur Eve), Jewish worshippers attend religious services, which are preceded by the Kol Nidrei declaration, usually chanted by a cantor. That night is also the final Slihot service of the High Holidays, during which Jews ask God for forgiveness by citing the thirteen divine "Attributes of Mercy" and various biblical stories.
Most Jews are required by Jewish law to fast for 25 hours. It is important to note, however, that people who are pregnant, sick, or under the age of 12 or 13 are exempt from fasting. Jewish law also forbids bathing, wearing leather shoes, and applying lotions and oils on Yom Kippur, and strictly prohibits both work and sexual relations.
Synagogue services on Yom Kippur are long and have many components, including blasts of the shofar, a hollowed-out ram's horn. Certain selections from the Torah (the Five Books of Moses) and Neviim (Prophets) are chanted aloud.
The Yom Kippur Torah reading describes in detail the process by which the ancient Israelites atoned for their sins through ritual goat sacrifices (Jews in the present day do not sacrifice goats). From the book of Prophets, Jews read the story of Jonah, who God forced to confront the sinful people of the City of Nineveh in order to give them an opportunity to repent.
Another passage of Prophets that is read on Yom Kippur, and that shapes the character of the day, is Isaiah 57:14-58:14. In that passage, God, speaking through the prophet Isaiah, excoriates the ancient Israelites for failing to couple their religious fasts with actions to better the world: "This is the fast I desire: to unlock fetters of wickedness, and untie the cords of the yoke; to let the oppressed go free; to break off every yoke. It is to share your bread with the hungry, and to take the wretched poor into your home; when you see the naked, to clothe them, and not to ignore your own kin." (Isaiah 58:6-7) In keeping with this passage and others like it, many Jews couple their Yom Kippur observances with justice and liberation activism (especially before or after Yom Kippur itself), and many rabbis use the High Holidays as an opportunity to promote pro-justice values within their congregations.
Yom Kippur concludes with the Ne'ilah ("locking") service, during which Jews believe that God closes the gates of Heaven. A shofar blast marks the end of the fast. Customarily, Jews celebrate with a large break-fast meal after Ne'ilah. Please note, however, that quickly eating a lot of food immediately after fasting can be unhealthy. Check out our suggestions for breaking a fast in a healthy way.
One favorite break-fast meal among (especially Ashkenazi) American Jews is, of course, bagels and lox.
Why do we fast on Yom Kippur?
Fasting on Yom Kippur is a biblical commandment. The text itself reads, "you shall practice self-denial" (Leviticus 23:27), which rabbis and commentators understand to mean that Jews must refrain from eating and drinking throughout the day. The Torah scholar Avraham ibn Ezra provided a grammatical proof that to "practice self-denial" always meant to "fast" in the Torah.
Reform Rabbi Mary Zamore, who is also the executive director of the Women's Rabbinic Network, provides a number of reasons that Jews fast. "By not focusing on communal meals and get-togethers," she writes, "we make time for unrushed prayer, repentance and reflection." Moreover, fasting "force[s] us to confront our death and, therefore, our lives and our legacies." It also promotes "compassion," in that, "as we confront our own discomfort with feeling hungry, we must remember how many people in the world suffer with true, involuntary hunger and food insecurity."
Jewish Educator Aliza Bulow writes for Aish.com that "spiritual feelings are frequently very subtle … halacha (Jewish law) helps us in this process. By specifying particular behaviors and dictating when they must be performed, halacha provides physical sensations that point to spiritual realities." Jews fast on Yom Kippur because "feeling hunger on a physical level helps us access the concept of desire and need on a spiritual level. Requiring fasting on days that necessitate repentance helps us activate the longing we have to walk on a path that leads to a rectified world."
What do you say on Yom Kippur?
It is common on Yom Kippur for Jews to wish each other a gemar hatimah tovah, or "a good final sealing." This is an allusion to the tradition that God writes each person's name in a "book" that determines their fate for the year, and that, on Yom Kippur, all such books are sealed.
Many people also wish one another a tzom qal, or an "easy fast." Because the fast is not necessarily meant to be "easy," however, this greeting is often modified. One might use the phrase "have a meaningful fast," for example.
It is also not uncommon to continue using the Rosh Hashanah greeting l'shanah tovah, meaning "for a good year," through Yom Kippur, which occurs soon after the Jewish new year.
---
Yom Kippur is a very significant day for Jews all over the world. Millions of people congregate in synagogues to participate in Yom Kippur services together, to atone for their sins, and to connect with God and with each other. Hopefully, these answers to basic questions will help you approach this solemn day in a way that is meaningful to you.