Culture
8 ways to celebrate Barbra Streisand's 80th birthday
To try and snag tickets to 'Funny Girl' or to watch 'What's Up, Doc?'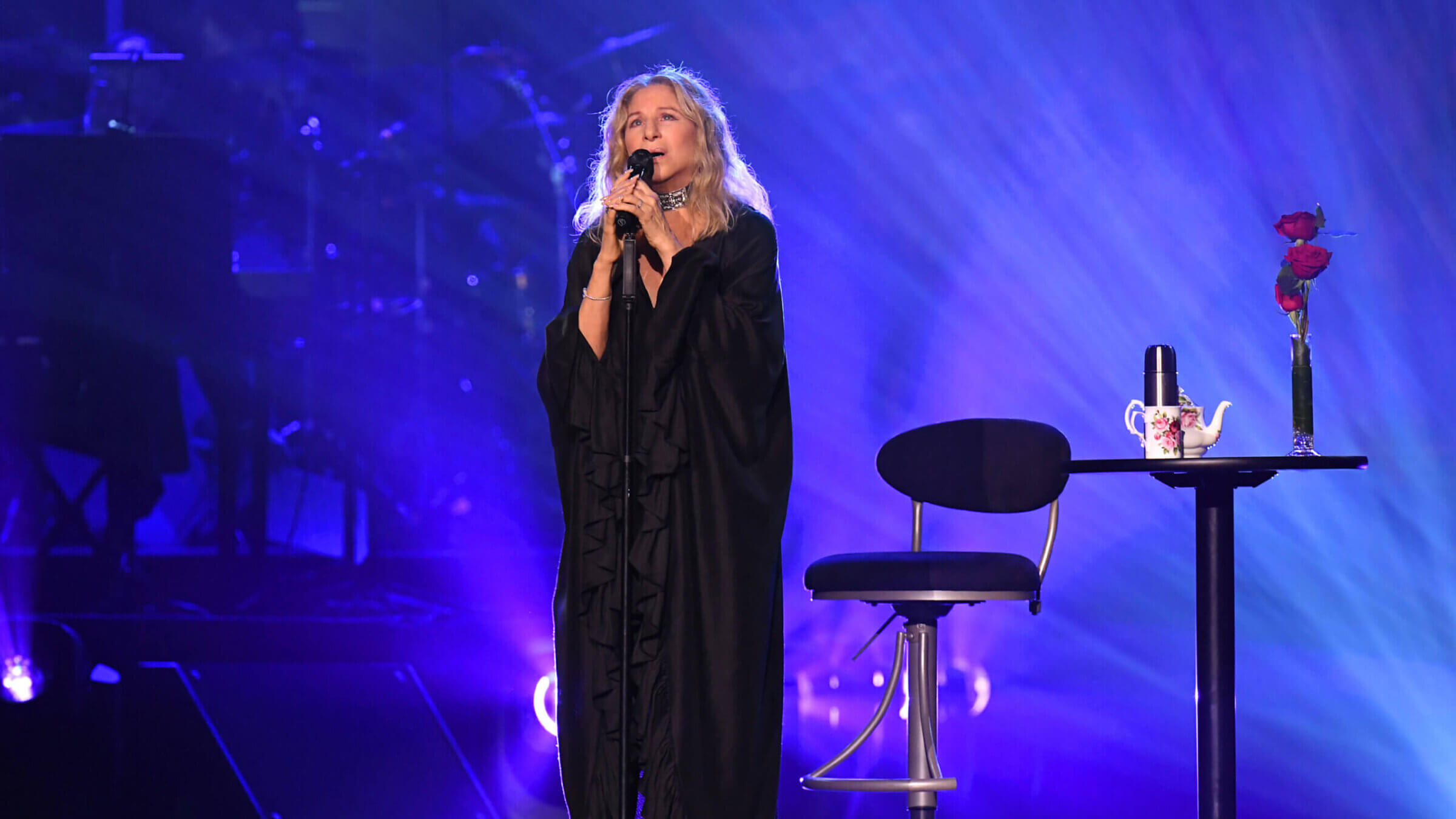 God better take the memo this weekend: no clouds.
It's Barbra Streisand's 80th birthday on Sunday and not even the Almighty is allowed to rain on her parade. 
But barring an actual parade, such a milestone insists on a ritual, if not an outright holiday. Here are eight ways to celebrate the legendary entertainer — one per decade of her glorious life.
1) Watch "What's Up, Doc?"
"Yentl," "Hello, Dolly!" and "Funny Girl" get all the attention, but a case can be made that Streisand was never more radiant than in Peter Bogdanovich's 1972 screwball comedy. Don't worry, she sings in both the opening and closing credits. And she whistles, too.
2) Throw on "The Barbra Streisand Album"
Streisand was the pioneer member of a very elite club, becoming the first ever artist to win the Grammy Award for Album of the Year for her debut — a feat only six other artists have accomplished since, most recently Billie Eilish. While she's gone on to win a boatload more accolades, including seven more Grammys, her 1963 breakthrough is a great entry point to her recording history. Listen while wondering "Whatever did happen to fellow club member Christopher Cross?"
3) Walk across the Barbra Streisand Bridge at the Academy Museum
How does one enter the Academy of Motion Picture Arts and Science's new museum, which is just now getting ready to honor the contributions of cinema's Jewish founders? We learned via the 2022 Oscar telecast that the route involves a walkway named for the singer-actress-director. So go nuts. Walk the bridge — but maybe hold out for the Jewish exhibit to take a full tour.
4) Call a hard-of-hearing or technologically-challenged Papa in your life
Over the pandemic, those of us with Papas in our life have undoubtedly quoted Barbra Streisand as Yentl, asking "Papa, can you hear me" over Zoom. While the intent was probably not a Streisand tribute, on Babs' birthday, it should be.
5) See "Funny Girl" on Broadway (if you can get a ticket)
Beanie Feldstein leads a new production as Fanny Bryce, a role that Streisand made famous — and won a Best Actress Oscar for. The show, which features a fresh book by Harvey Fierstein and a cast including Jane Lynch, opens — when else — on Streisand's birthday. Feldstein has huge shoes to fill, but early reports say she is doing a splendid job. It's not a betrayal of Barbra to see it, as she already blessed the production with a note to her successor. But watch the movie too, just to be on the safe side.
6) Watch "Licorice Pizza"
To truly appreciate Barbra, one must understand how crazy Jon Peters, her one time beau and a hairdresser turned producer, was. Yes, really. Bradley Cooper's turn as Peters in P.T. Anderson's latest will only enrich your love for Streisand and — by way of its nod to how her stardom changed the landscape for Jewish women actors — her legacy.
7) Google her house
Among Streisand's more dubious distinctions (which include twice cloning her dog) is an eponymous phenomenon named the "Streisand Effect," so-called for the time she made her residence more conspicuous by trying to suppress images of it collected by the California Coastal Records Project. So go ahead and give it a search if you like. It's not illegal (I don't think).
8) Watch the deleted scenes of "Little Fockers" while listening to "You Don't Bring Me Flowers"
You can't call yourself a true Streisand stan if you don't also appreciate her misfires. If you really love her, you will listen to this supremely cheesy Neil Diamond duet on loop while watching footage that wasn't worthy of the final cut of an embarrassing sequel to a film that involves a cat who uses a toilet. This media is terrible — just imagine how much worse it would be without Babs.