Culture
If you think racism and violence aren't part of America's soul and character, you don't know your history
Joe Biden has said that instances of mass violence are aberrations from our true character, but maybe this is wishful thinking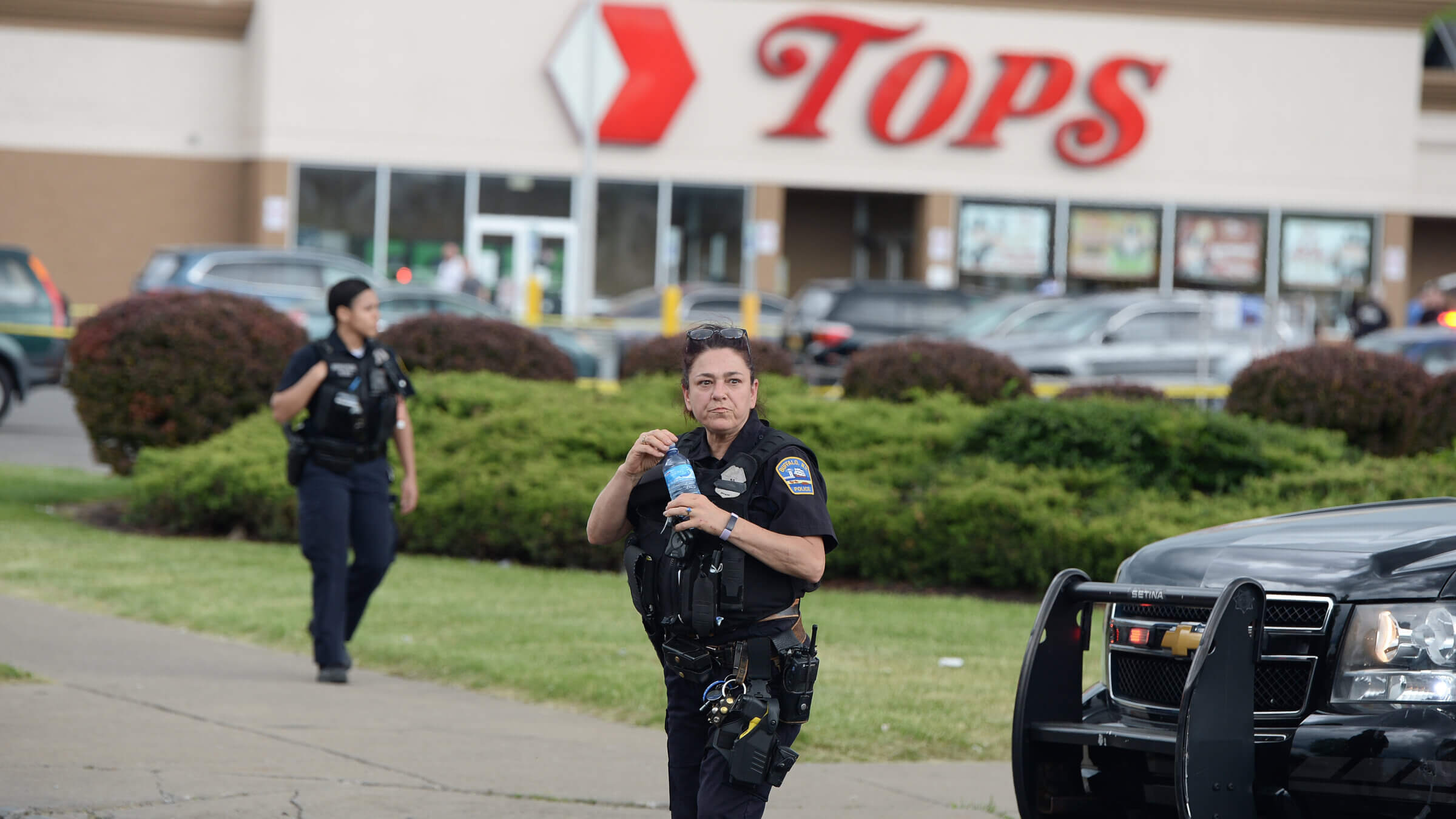 A few hours after he learned about yesterday's mass shooting in Buffalo, President Joe Biden urged us to "address the hate that remains a stain in the soul of the country."
This was not the first time the president diagnosed our nation's soul in the wake of such violence. Following last year's mass shooting in Indianapolis, he declared that, like similar acts, "it stains our character."
What are we talking about when we talk about a soul of the country? Is it the same as a national character? Inevitably, the word "soul" is freighted with much philosophical and theological baggage. For the ancient Greeks like Plato, it is the part of us which reasons about the world and regulates our behavior. It is, in short, the part of us which tells us it is better to be just than unjust. Perhaps for a practicing Catholic like President Biden, it is the part of us that not only reasons but also relates to God, the part that tells us our salvation depends upon God's grace.
But as for those of us who are neither practicing Platonists nor Catholics, yet who are nevertheless trying to make sense of yesterday's racially motivated massacre, we usually take "soul" as little more than a four-letter word for "character." Yet even this semantic shift leaves us adrift.  As the noted sociologist David Riesman remarked — apparently with a straight face — more than a half-century ago, an American national character "has not been conclusively demonstrated to exist."
What, then, can be demonstrated? For Riesman, little more than this: America is home to a "slate of character types" which, due to the "strains and pressures" that follow their interactions from history and one another, cultivates "many different kinds of national conduct." It will come as no surprise — apart, that is, from those American patriots busy purging our school libraries and curricula of subjects that make our students uncomfortable — that racists figure prominently in that slate of characters and that murderous and race-based violence has always been part of our national conduct.
What Riesman could not have predicted, when he wrote these words in 1967, was the ways in which racism would, quite literally, be weaponized over the subsequent decades. We have graduated from ropes and shotguns to tactical battle armor and semi-automatic rifles. In the case of the Buffalo suspect, he used a Bushmaster XM-15, which fires as quickly as the trigger is pulled. Based on video footage, the suspect emptied an entire magazine — carrying 30 bullets — in less than 20 seconds. (On my drive to work, I pass a huge billboard sign announcing an upcoming NRA gun show: "14 Acres of Guns and Gear.")
Along with using a new kind of tool to kill those with whom he did not want to share his America, the suspect's worldview was shaped by new kinds of communication carrying new kinds of content. By now, most of us know the suspect posted a rambling document that repeatedly cites the "great replacement theory" as justification for murdering or maiming more than a dozen men and women guilty of shopping while Black. White Americans, he wrote, ran the risk of "replacement" by people of color. Hence his decision to target a supermarket with a largely Black clientele.
For those who insist that this theory does not represent who Americans are, they are not entirely wrong. Instead, it represents what was what some French were and are. The theory was first heaved into the world by Renaud Camus, a French writer lifted from well-deserved obscurity to much-lamented celebrity by "Le Grand Replacement," a book he published in 2012. Camus warned that the western nations, magnets for immigrants from Africa and Asia, faced what he called "ethnic and civilizational substitution."
Camus's fantasy masquerading as theory quickly metastasized on the Internet, worming its way into the mind of the man who murdered 51 men and women in New Zealand in 2019 and, in the same year, the mind of the man charged with the murder of 22 men and women in an El Paso Walmart. In the first case, the victims were Muslim; in the second, they were Latino; in both cases, they were seen by their killers as "invaders" threatening the racial purity of, well, the character of their nations.
We know that not only fringe types believe that our nation's character faces ethnic extinction. Take the elected representatives in my adoptive home state of Texas. Shortly before the El Paso massacre, Governor Greg Abbott sent a fundraising letter warning that "liberals want to transform Texas through illegal immigration." After the massacre, he apologized for the wording.
But this has not stopped other state leaders from making similar claims. Our lieutenant governor, Dan Patrick, repeatedly insists that Texas is being invaded by Hispanics (an invasion abetted by Democrats), while my very own congressional representative, Bruce Babin, recently accused the Democrats of applying "grand strategy" to replace the "American electorate with third-world immigrants."
We know by now that these toxic citations of replacement theory, once marginal, are now mainstream. But we also need to know that racism and violence have long been part of who "we" are as a nation. This has nothing to do with our soul, and everything to do with our past.
A professor at the University of Houston, Robert Zaretsky is also a culture columnist at the Forward. His new book, "Victories Never Last: Caregiving and Reading in a Time of Plague" will be published in April by University of Chicago Press.