Culture
Kate Bush's 9 most Jewish songs
The artist's late-career resurgence courtesy of 'Stranger Things' prompts us to investigate her Jewish song catalog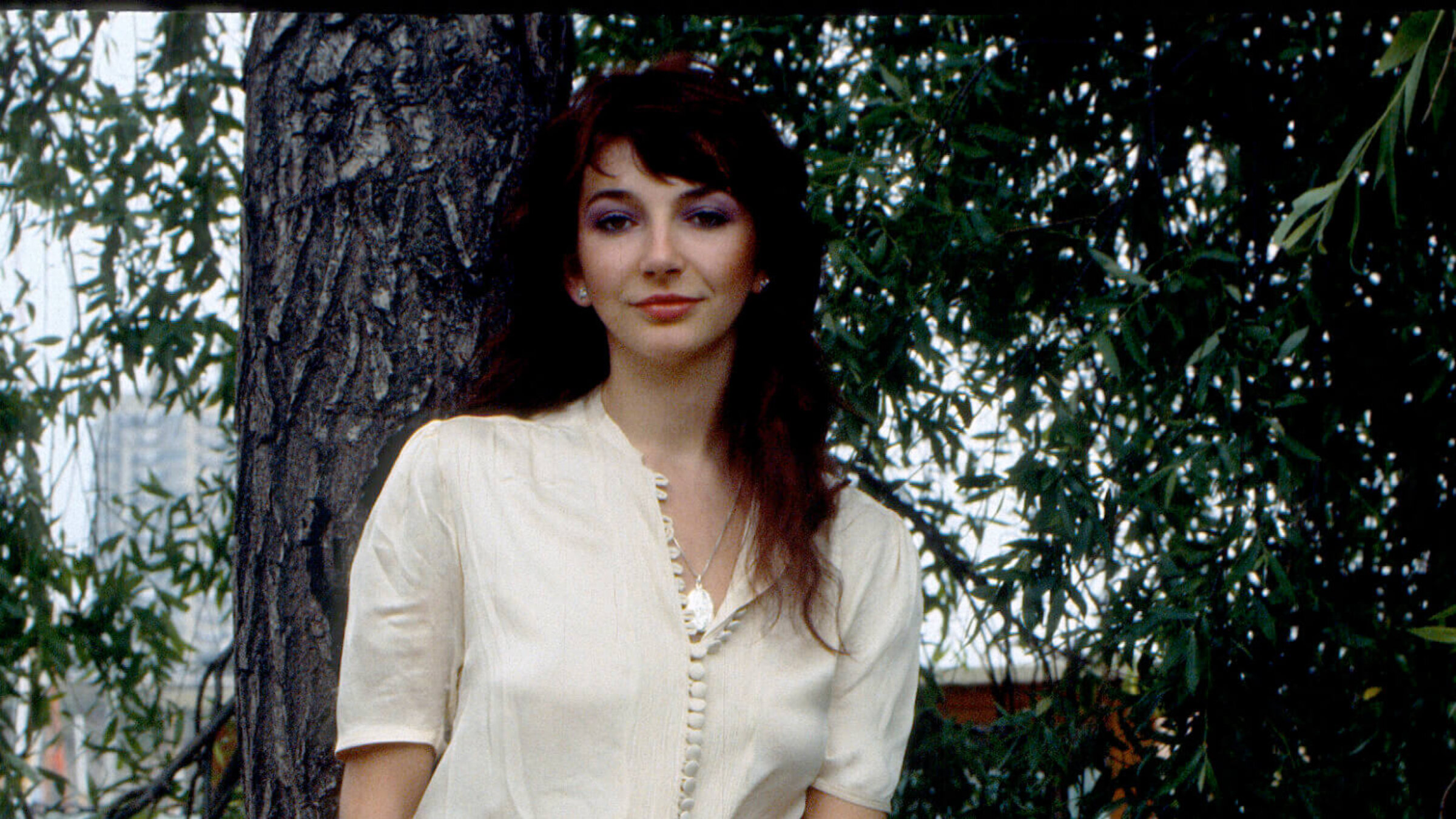 Kate Bush is enjoying an out-of-nowhere, late-career moment. At 63, the English art-rock singer-songwriter with the distinctive soprano and a four-octave range finds herself with her greatest hit, originally recorded and released in 1985.
Propelled by its predominant use in season four of the popular sci-fi horror Netflix series "Stranger Things," Bush's song "Running Up That Hill" was the most-streamed song on Spotify last month and cracked the Top 10 on Billboard's Hot 100 chart in the U.S. this week, and has become a bigger global hit than it was the first time around. (In 1985, British music magazine New Music Express ranked it as the third-best song of the year.) While previously Bush never hit big in the U.S., she was a steady presence on the UK pop charts for decades, with five Top 10 hits and 25 tracks entering the Top 40.
Raised Roman Catholic, Bush was a teen prodigy who also studied dance and mime and who incorporates both movement forms in her videos and somewhat-rare live performances. Bush's 1978 debut album, "The Kick Inside," released when she was just 19, included songs she had written when she was as young as 13; it sold over a million copies in the UK.
In 1999, Bush told an interviewer, "There's a lot of suffering in Roman Catholicism. I think I'm looking for not necessarily religion, but ways of helping myself to become more understanding, more complete, a happier person. But I really don't think I've found a niche."
While Judaism might not fulfill that elusive "niche" for her, a close listening to Bush's songs from throughout her career finds her touching on a number of Jewish stories, sources, and themes.
1. "Running Up That Hill"
Kate Bush has explained that "Running Up That Hill" is about how men and women do not understand each other and perhaps only could if they could trade places, even if for only a while. It conjures up a post-Edenic landscape — possibly a dystopia — in which the singer dreams, "If I only could / I'd make a deal with God / And I'd get him to swap our places…." Bush originally titled the song "A Deal with God," but not wanting to incur the wrath of angry believers, her record company put the kibosh on that and renamed it "Running Up That Hill." Now the song is officially titled "Running Up That Hill (A Deal with God)," but Bush still refers to it as "A Deal with God."
2. "The Song of Solomon"
Kate Bush's "The Song of Solomon" is inspired by and quotes that ancient king's lustful love poetry and as such is one of her sexiest songs. Bush sings:
Mmm, just take any line
"Comfort me with apples
For I am sick of love
His left hand is under my head
And his right hand
Doth embrace me"
This is the Song of Solomon
Here's a woman singing
Bush is not the only rock poet to have mined gold out of this biblical verse. Bob Dylan's 1997 comeback album, "Time Out of Mind," was propelled in large part by the single, "Love Sick," which quotes the same line, "I am sick of love."
3. "Houdini"
Kate Bush's "Houdini" is based on the real-life escape artist Harry Houdini, born Erik Weisz to a Jewish family in Budapest in 1874. The Weiszes emigrated to the U.S. in 1878 and settled in Wisconsin, where Erik's father, Mayer Sámuel Weisz, served as rabbi to the local Reform Jewish congregation. Bush's tribute is sung from the point of view of Houdini's widow, who spent years trying to contact her husband from beyond his grave. If anyone could speak to a living person from the hereafter, so the thinking went, it would have been Harry Houdini, who spent his entire career being tied up, locked down, and buried alive, always to find a way out of his self-imposed prisons.
4. "Suspended in Gaffa"
"Suspended in Gaffa" is Kate Bush's own version of a "Song of Songs," a love song about pining for a glimpse of God. "I caught a glimpse of a god, all shining and bright," she sings, but then finds her feet stuck in the mud, forever trying to find her way back to that elusive mystical experience, but without success.
5. "Magician"
Israeli film producer and director Menahem Golan hired Kate Bush to sing the Maurice Jarre-penned title track to "The Magician of Lublin," his 1979 feature-length adaptation of the novel of the same name by Nobel Prize-winning Yiddish author Isaac Bashevis Singer. Alan Arkin played the title role in a cast that also included Valerie Perrine, Shelley Winters, and Lou Jacobi. Curiously, Bush's first concert tour featured famous British magician Simon Drake sharing the stage with Bush.
6. "Babooshka"
The title an alternative spelling of a Russian-derived Yiddish word for a grandmother or elderly woman (or the headscarf she wears), "Babooshka" tells the story of a woman who tests her husband's loyalty by assuming the persona of a younger, attractive woman who tries to entice him into an assignation. In interviews Bush has admitted she did not know the meaning of the word "babushka" before she wrote the song, although it sure sounds like she's singing "Oy, oy, babushka" whenever she gets around to the refrain. The tune inspired the name of a San Diego-based Kate Bush tribute band, Baby Bushka.
7. "Cloudbusting"
Kate Bush's song "Cloudbusting" was inspired by Peter Reich's memoir, "A Book of Dreams." Reich's grandparents were Jewish, although they forbid their son Wilhelm, Peter's father, from speaking Yiddish or associating with those who did. In the song's music video, co-created by Monty Python's Terry Gilliam, Bush plays Peter to Donald Sutherland's Wilhelm. The original cloudbuster was a machine built by the famous psychoanalyst and philosopher intended to elicit rain from the skies by channeling "orgone energy." Reich was just one of several of Bush's pseudoscientific heroes; she was also fond of the Russian mystic George Gurdjieff, whom she namechecks in her song, "Them Heavy People."
8. "The Man I Love"
In 1994, Kate Bush recorded a jazzy version of "The Man I Love," originally written by George and Ira Gershwin, for a tribute album called "The Glory of Gershwin." The track was produced by George Martin, best known as the man who signed an early-1960s vocals-and-guitar group from Liverpool named the Beatles to EMI Records and who went on to produce most of their hit records.
9. "Heads We're Dancing"
"Heads We're Dancing" is sung from the point of view of a woman who meets a charming man one night, only to discover in the morning when she sees his photo in the newspaper that he is Adolf Hitler. Bush was apparently making a point about how the devil appears in many guises (and disguises).