Culture
The Hong Kong bagel wars are more intense than you could ever imagine
Perhaps you didn't even know there was a bagel scene in Hong Kong — but there is, and there's actual hired muscle involved in the rivalry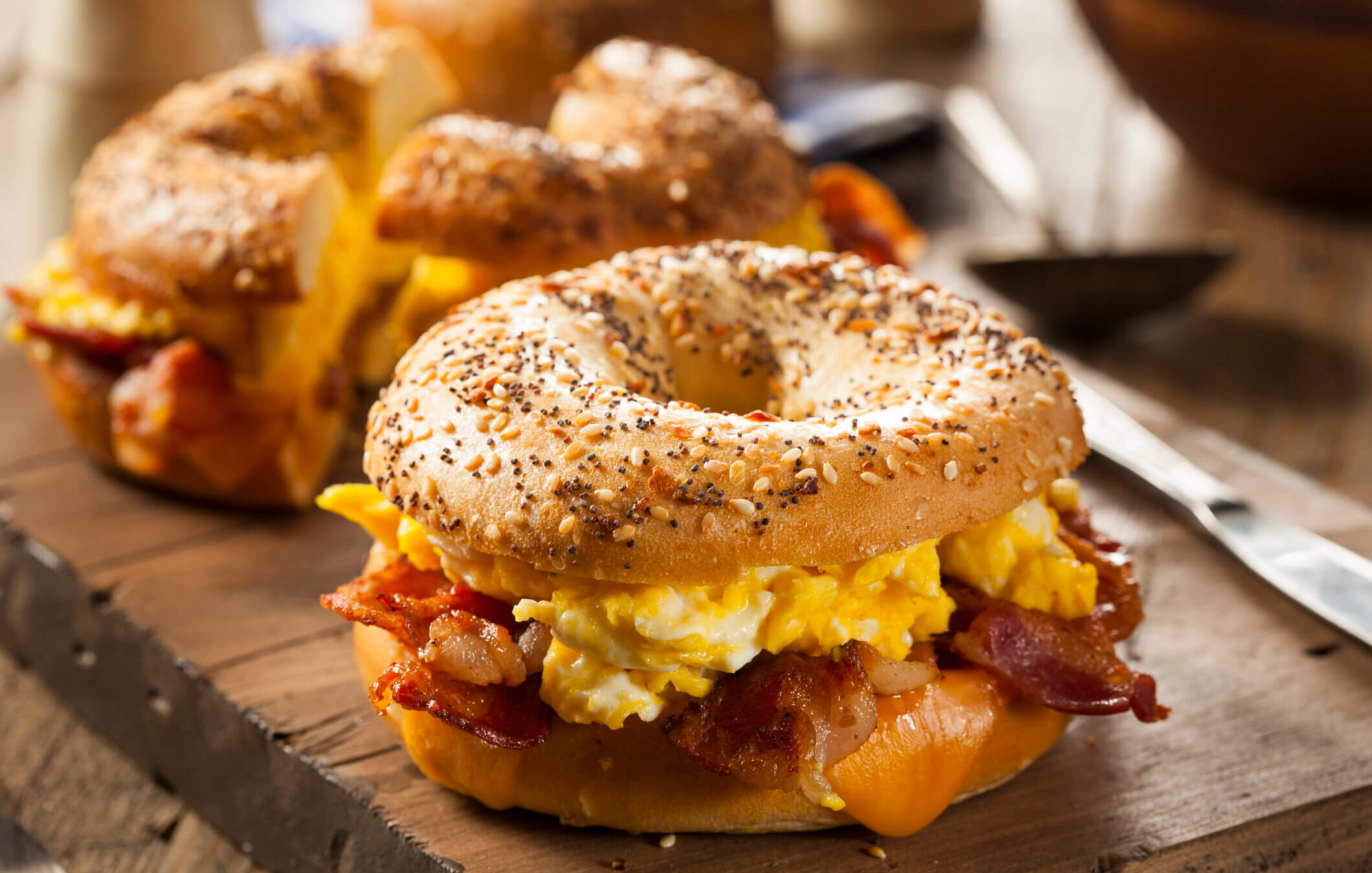 In Hong Kong, there's a little slice of Manhattan — an area called Kennedy Town, which features not just one but two New York-style bagel shops. And in true New York fashion, they are at each other's throats.
Founded by Rebecca Schrage, daughter to a Hong Kong native mother and a New York Jewish father, with grandparents who ran delis in New York, Schragel's Bagels bills itself as the "first and only" New York bagel shop in Hong Kong. But a second Jewish bagelry, Mendel's, opened in April of this year — and has accused Schrage of hiring security guards to stand outside Mendel's doors harassing workers and customers alike.
Mendel's posted a video to their Instagram page showing men in black polo shirts blocking entry to the store and telling customers that entry is forbidden, even as an employee at the deli tries to tell the customers that the store is, in fact, open. A masked woman social media users have claimed to be Rebecca Schrage is often visible in the footage.
In the caption, Mendel's apologized for their erratic hours, explaining that they are embroiled in a "complex commercial dispute." Subsequent posts accuse guards of more disruptive tactics such as assaulting the store's general manager and turning off the power.
The hubbub caught fire on social media, generating copious memes. Comments on both delis' pages telling each business to be ashamed of their behavior, and advocating for their preferred bagel store. (Of course, plenty of people also weighed in to say that there are no good bagels in Hong Kong, as is tradition outside of New York.)
The underlying dispute between the stores, however, is not about competition but instead about ownership: Schrage claims she is "the majority shareholder with 60% of the equity, in addition to being the director and liquor license holder of Joy Lox Club Ltd., of which Mendel's Delicatessen is a branch."
"Michael Mendel is my father's name, and who the deli is named after," said Schrage in a lengthy post on Schragel's Instagram page. Schragel then went on to accuse Mendel's minority owner, Michael Watt, of more than doubling the costs she was expected to pay as an investor but refusing to show any documents listing expenses or profits. "It would appear that sales generated are being diverted into other businesses that I am not a part of," she added.
Though she denied any harassment, Schrage took responsibility for hiring the guards. "There was a need for security on the premises. It seemed appropriate to take steps to protect the business, my concept and prevent any potential illegal activities," she wrote.
Mendel's, however, disputes these facts. Their own statement, also posted to Instagram, said that Schrage had only paid for 15% of the business and that "Mendel's was created, developed and executed by us. Rebecca had little to no involvement in the project."
The only thing the two businesses, or their leaders — Watt for Mendel's and Schrage for Schragel's — agree upon is that this whole thing is going to court. Clearly confident that they will come out ahead, at least in the battle for public opinion — which, based on the plethora of nasty Instagram comments and the surge of one-star reviews for Schragel's seems true — Mendel's has even posted a countdown timer for the court date, which will take place in approximately two months.
But since Hong Kong's bagel wars took social media by storm, a few Hong Kong residents have accused both stores of "offensive Jewish cosplay" thanks to the delis' liberal use of bacon and pork products and their schticky marketing. "Grab life by the matzoh balls" adorns the walls at Mendel's and they serve "schmuck you bagels, while at Schragel's, "sch" begins every word — schmenu, schmoked whitefish, schreuben sandwich.
The restaurants are "part of a Hong Kong genre of restaurants that use sex and race to mock and mimic authentic ethnic food cultures for expat, wealthy local and finance bro customers," tweeted Elizabeth LaCouture, a Hong Kong-based historian. Admittedly, New York bagel shops are also quite likely to bastardize the bagel, whether with bacon or funfetti cream cheese. But they don't usually send hired muscle to intimidate their competitors. At least not anymore.