First PersonOf secret hookups and chocolate ice cream: Inside the Israel teen-tour COVID hotel
When you put a bunch of bored teenagers in a small space, nothing will stop them from making out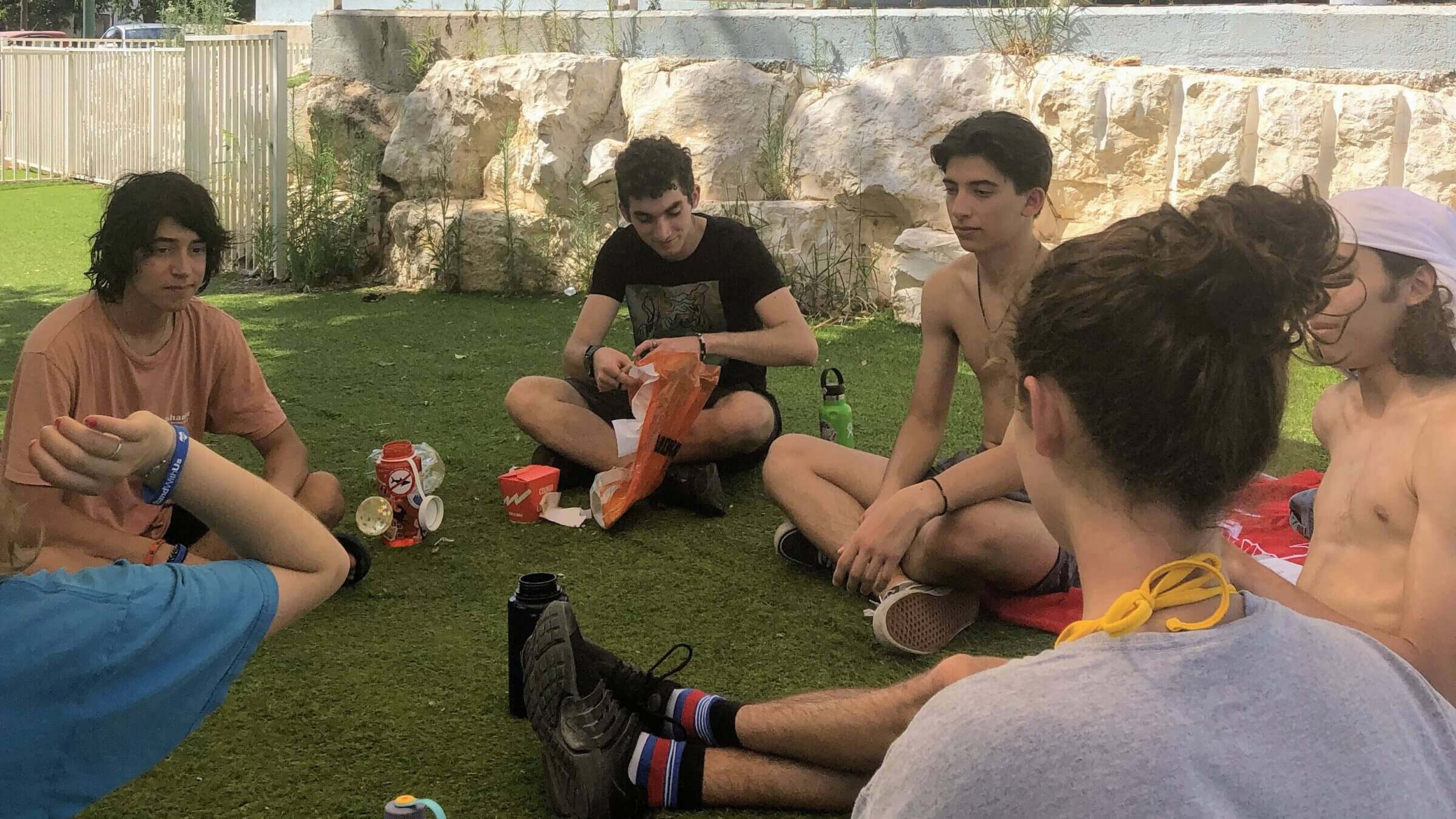 There were two known hookup spots in the COVID-19 hotel near the Israeli coastline where I and other teenagers who contracted the dreaded virus during Reform movement summer trips bided our time until testing negative.
One was behind a building. The other was any vacant room in the Hadassim Youth Village, near Netanya. Those rooms lacked air conditioning or mattress covers. But when you put a bunch of bored teenagers in a small space, neither such minor discomforts nor any amount of congestion or sore throats will stop them from making out. I never went into any vacant room without knocking.
The rules of the "hotel" included "no sneaking out," but almost every night I was there, we'd all nonetheless sneak out of our respective rooms to find our friends. We were not really afraid of being caught because it's hard to punish someone who doesn't have privileges you can revoke.
It was about a third of the way into my month-long summer tour of the holy land when I saw the second line show up on my mandatory daily rapid test. By that point, about 15 of the 79 kids in my group — all rising juniors from Habonim Dror summer camps across North America — had already dragged their virus-ridden selves to the so-called COVID hotel. My positive came in the parking lot of a music festival in Tel Aviv, where I then had to wait about three hours for the COVID-19 taxi driver.
Stressed about all I'd miss over the coming week, I arrived to find friends from my group sitting around playing cards. They were a lot happier to see me than I was to see them.
Hadassim, which was set up to house refugee children after World War II and now is a boarding school for troubled youth, had been pre-booked by the National Federation of Temple Youth, the Reform movement umbrella organization that oversees summer Israel trips that this year enrolled about 600 kids. It looked somewhat like a juvenile detention facility from the outside and a psych ward from the inside.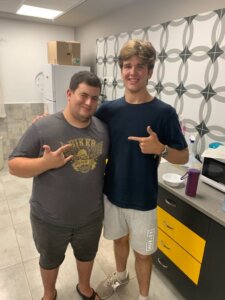 The second I entered I was greeted by a young man named Yotam, who walked along the cold, sticky floors barefoot; I don't think I ever saw Yotam in socks, let alone shoes, during my stay.
"Welcome to the COVID hotel, the most mediocre place on earth!" he said, putting his hand on my shoulder. Yotam was the big brother of the hotel. He made us feel like we'd known him for years by playfully making fun of us and showing genuine interest in our lives.
When I first arrived, Yotam sat me down in the hangout room — a bomb shelter that had been filled with board games and sofas — to go over the rules of the place, which included "no boys in the girls' rooms with a closed door and vice versa." Midway through, an older woman named Robin entered the room.
Robin, a longtime educator with the Union for Reform Judaism, had been parachuted in from New Jersey to oversee the COVID hotel. She introduced herself by offering me leftover Shabbat chicken, which she brought out of the fridge before I accepted.
Robin was the bubbe of the hotel. She taught us how to do our laundry, gave us throat lozenges and of course worried about us all getting enough food.
My seven days at Hadassim followed a similar loose, substanceless pattern. After getting showered and dressed, we'd try to find a card game to play or a random topic to gossip or argue about. Often, it was rumors about the hookups that had happened the night before.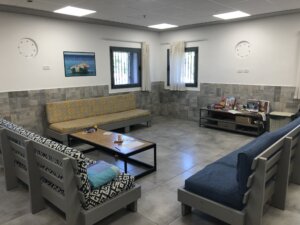 One of the best things about the hotel was our food situation. The only time we ate as a group was on Shabbat, when we all helped set the table and said the blessings together as we sat down. It felt like we were a family, even though we were a family for the dullest of reasons.
On weekdays, breakfast was all-you-can-eat cereal and fruit. For lunch and dinner, we'd order food for delivery off an Uber Eats-type app. Which meant that every 10 minutes between noon and 8:30 p.m., somebody's meal would arrive.
We all quickly found our favorites. There was one girl who ordered nothing but chocolate ice cream for every meal, landing her the nickname "Chocolate Ice Cream Girl."
The whole experience kind of felt like a retirement home; we just sat around eating and playing cards. Characters like Chocolate Ice Cream Girl were the highlight of the hotel. She spent most of her time by herself on a bench eating out of her tub.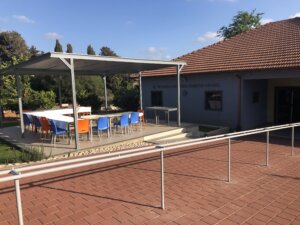 We'd often huddle around in self-pity and look at pictures of the tour we were missing, posted on social media by our friends who didn't have COVID-19. It was only when I stopped looking at their trip that I was able to appreciate what I'd been given alongside my positive test: the rare privilege of having to do absolutely nothing.
Even though they are ostensibly vacation, these Israel tours have intense, tightly packed schedules. At the COVID hotel, I had the exciting opportunity of having no exciting opportunities.
At the COVID hotel, I never felt the stress of having to try to find something fun to do, which was freeing. It was a vacation from the stress of vacation.