Film & TV
The newest episode of 'The Rehearsal' rehearses centuries of Christian-Jewish tensions
Nathan Fielder tries interfaith co-parenting with a devout Christian, and it goes about as well as you'd expect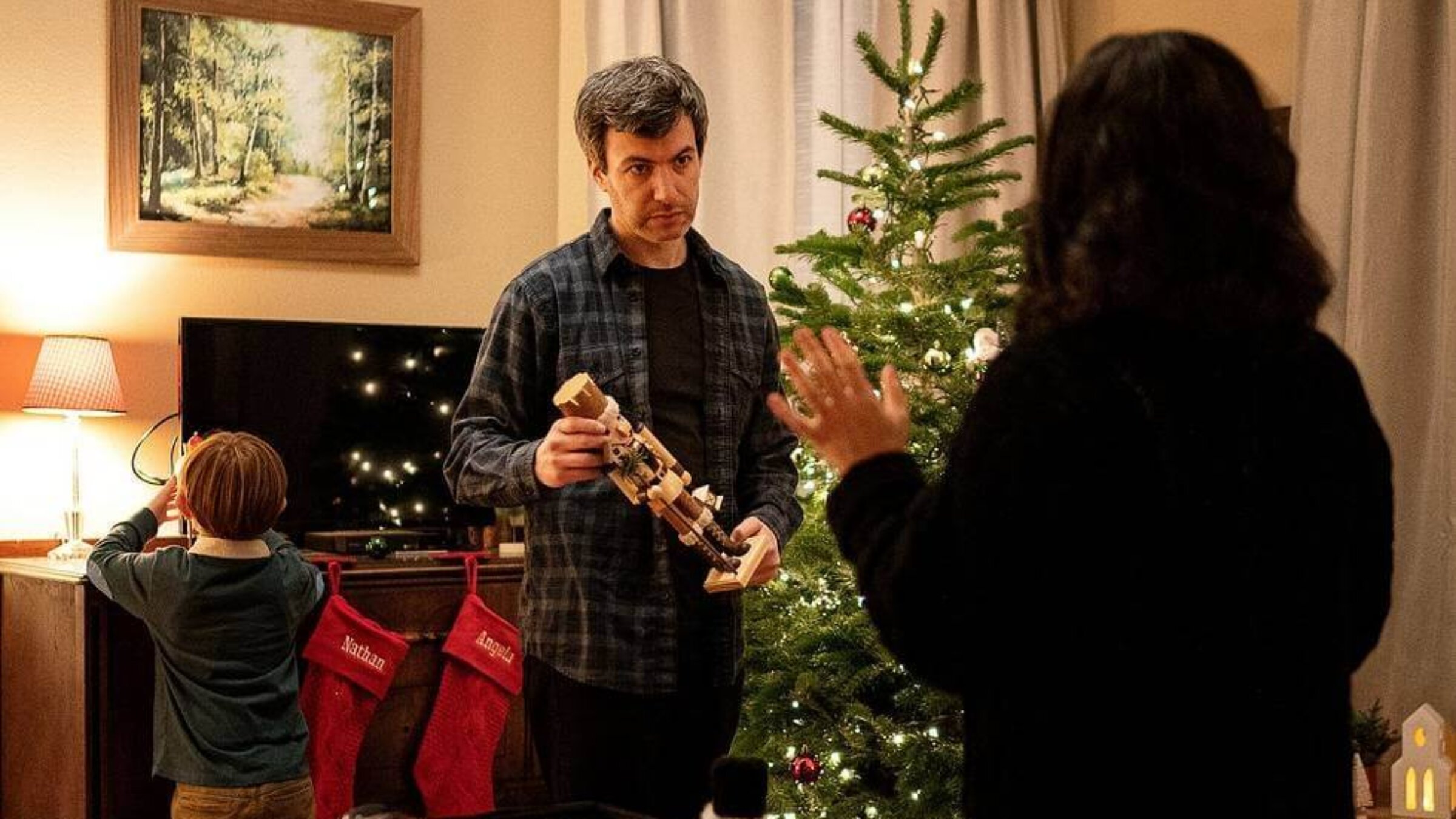 Warning: Spoilers ahead…
I hate cringe comedy, reality television and needlessly convoluted premises — basically everything that Nathan Fielder is doing in his new HBO show, "The Rehearsal." Yet I have to admit that somehow, the web of lies the show builds manages to get at some pretty cutting truths. In the latest episode, the truth involves the nearly unavoidable conflict in Christian-Jewish relationships. It's hard to look away.
Each episode of "The Rehearsal" follows Fielder as he helps various guests rehearse for tough conversations or experiences. For his rehearsals, Fielder hires dozens of actors and builds entire sound stages for them to replicate the situation as accurately as possible. To make things more absurd, Fielder also hires actors to play his guests and builds even more replica sets in order to rehearse for the rehearsal himself. It's layered and confusing and, like much of Fielder's experimental comedy, manipulative and ethically questionable.
But when Angela, a woman who wants to experience raising a child, cannot find a worthy partner to act as her practice-husband, Fielder volunteers as dad, making the rehearsal as much for him as it is for Angela. This ultimately leads to a completely different set of moral questions.
Throughout the show, Fielder presents himself as some sort of blank slate, the perfect foil for his guests' rehearsals. But Angela, who is a devout Christian and wants to raise her and Fielder's fake child, Adam, with a "faith-based homeschooling curriculum," puts Fielder's neutral persona to the test.
"I was raised Jewish, and I still do all the holidays and stuff," Fielder explains in a deadpan voiceover. "But because Angela was so passionate about Christianity, I thought I'd be open to trying it her way."
But as Fielder commits to the role of father for Adam (played by a rotating series of child actors, in accordance with labor laws), his real-life mother urges him to share more of his own traditions with his fake son — and he realizes these traditions are important to him too.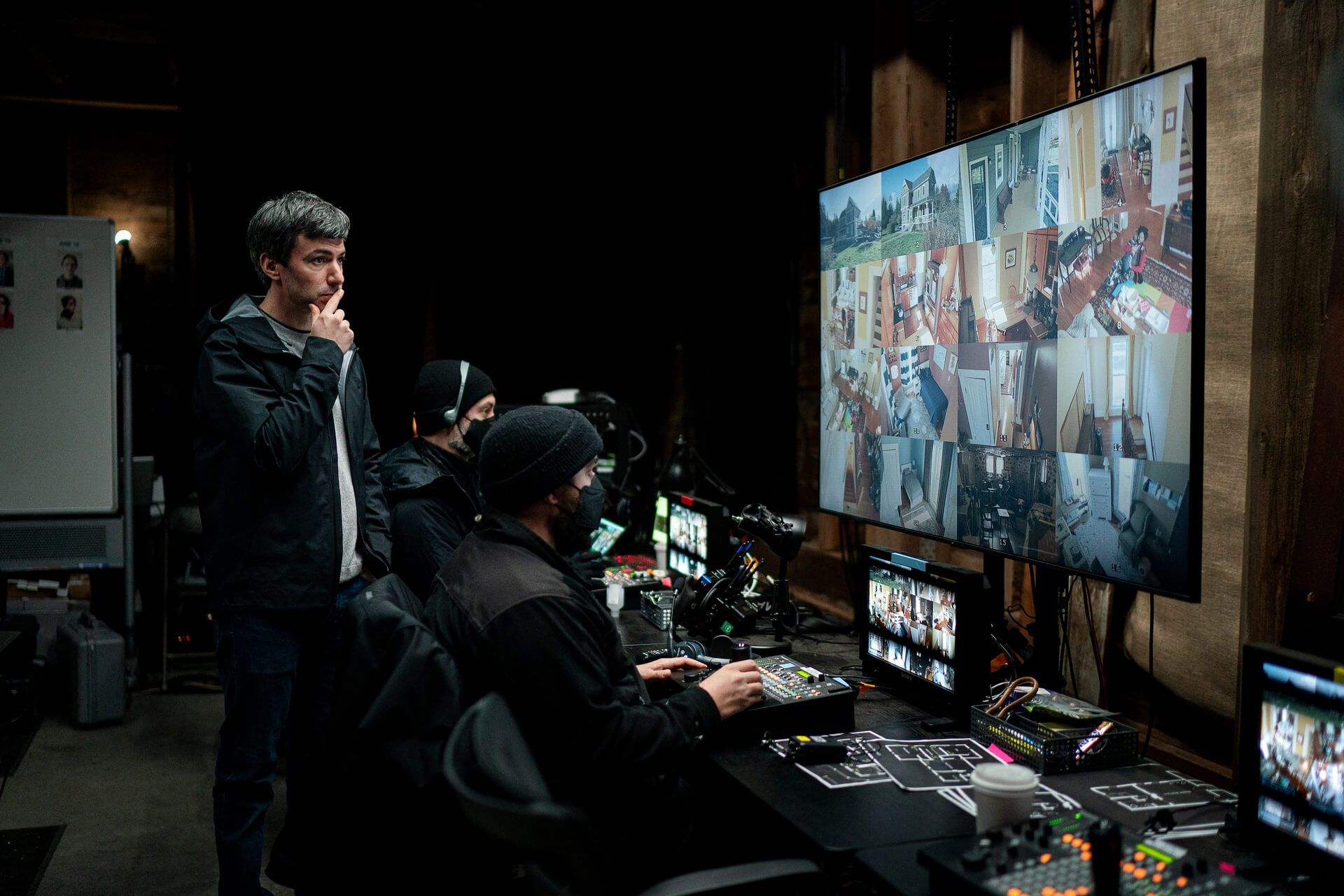 So, as the seasons pass — thanks to a crew spreading several tons of snow on and around the house — Fielder raises the idea of celebrating Hanukkah with Adam alongside Christmas.
"I'm pretty much, like, a no," Angela says. "Because Jesus is the way, the truth and the light. So …"
"I'm not trying to get you to compromise your beliefs," says Fielder. "Can I just get a little bit too, and we do it all together — we do both." This is a pretty typical compromise for interfaith parents building a family, but Angela's not interested.
"Judaism denies that Christ came and died for us." Angela replies. "I can't deny that. I wouldn't raise a child to deny that. Because it's the truth."
Fielder abruptly changes the topic and asks about Angela's favorite movies, but even this proves fraught; Angela says Mel Gibson is one of her favorite directors. When Fielder mumbles that Gibson "has said bad stuff about Jews," Angela's face goes through an astonishing array of expressions as she raises her eyebrows repeatedly. "Hm!" she says. "Hm." It is the most viscerally uncomfortable 30 seconds in what is a very uncomfortable show.
So instead of doing Judaism as a family, Fielder hires a middle-aged woman named Miriam to be his son's secret Jewish tutor, reenacting centuries of clandestine Jewish observance as he sneaks his kid into a basement to study those OG secret scholars, the Maccabees.
But it all falls apart when Miriam, made privy to Adam's circumstances, insists on meeting Angela, and questioning her feelings toward Judaism.
"I wouldn't describe the way that I'm feeling as conflicted. I might use a different word," Angela says, her tone disconcertingly gentle. "I might use, 'I'm just against it, as a faith.'"
"I don't do well with antisemites," replies Miriam, standing up to leave. "That's the end of the discussion."
"I have no hatred toward anyone. I love Jesus Christ and I won't deny him," retorts Angela. "Nathan likes to start fights. There was peace in the household until he came with this."
Here, "The Rehearsal," pivots away from its general absurdity and awkwardness to grapple with an unavoidably tense issue. Is Angela's belief that Jesus is the only way, truth and light inherently antisemitic, or is it a religious belief like any other? It's a hard question, given the fact that Christianity's teachings directly undercut Judaism, and one at the heart of, oh, the past several thousand years of Jewish-Christian relations.
Yet Miriam, it turns out, is just as biased and immovable in her beliefs. Christians, Miriam explains at one point, persecute Jews because they're threatened by the fact that Judaism is "the real thing." Later, she lectures Fielder on the Israeli-Palestinian conflict and tells Fielder that he needs to use his show and his platform to advocate for Israel because it's "part of being Jewish."
By the end of the episode, Miriam looks just as unreasonable as Angela she advocates for Israel's right to bomb civilians. ("They had time to get out if they wanted," she says.) At least on camera — we'll never know what editing choices he made in post-production — Fielder does little to push people to say one thing or another, instead allowing them to skewer themselves.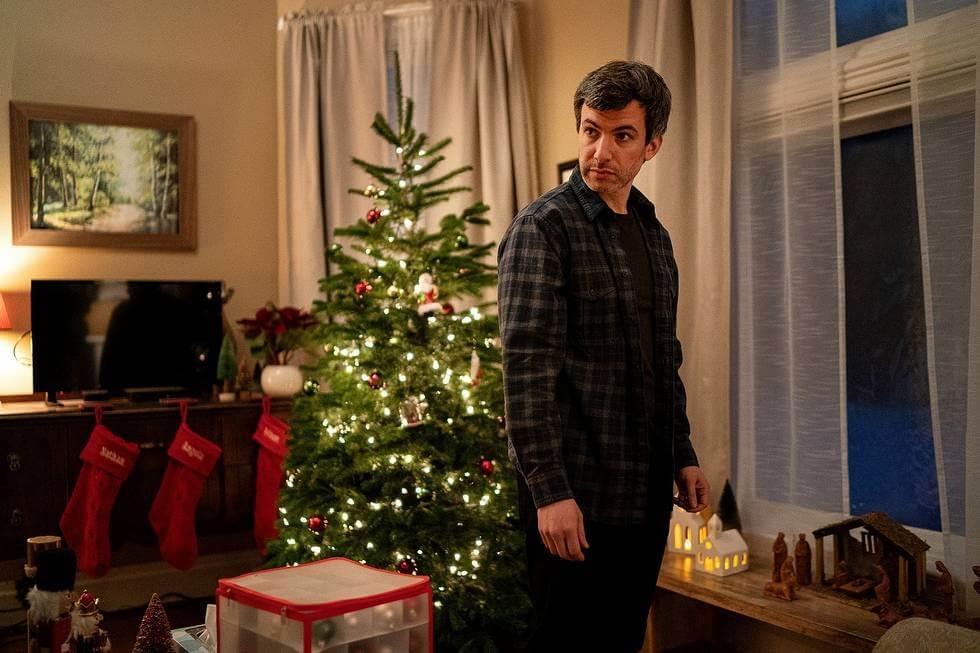 But where "The Rehearsal" gets real is when you look outside the obvious experiment and consider the people enabling the layers of acting and subterfuge.
The people who are willing to opt into such an absurd experiment are not representative, and Angela is particularly easy to dismiss as an extreme example because she's demonstrably wacky. At various points, she explains matter-of-factly that the devil controls Google and that joking with a toddler about poop is part of a Satanic ritual. With Angela as its spokesperson, Christianity seems just as patently absurd as her belief that Wi-Fi can permeate babies' skulls to melt their brains.
The many young children playing Adam, however, are a different story. They're unscripted and elementary-school aged, so they're too young to truly understand the byzantine scenario they're part of. They're unselfconscious and direct. And, all hired from the rural area in Oregon where the parenting rehearsal is set, they reveal how most of Christian America really relates to Judaism: It doesn't.
Each Adam unquestioningly takes part in Angela's Bible study classes, accepting it as normal life. But Judaism is a different story. "Do Jews speak English?" asks one of the Adams when Fielder takes him to synagogue. Later, the same Adam asks Miriam if Jesus was the first Jew and whether the Jews killed Jesus.
Perhaps more importantly, though, these kids are open and curious — willing to believe whatever they're told about Jesus or Abraham or anything. Watching naive children exposed to the extreme, unyielding views of both Angela or Miriam, I squirmed. Allowing either woman to preach at kids felt unethical, no matter what consent forms their parents signed.
This seems to be Fielder's most obvious point with the episode: All religion is suspect and all dogma is dangerous, and no one religion is better than any other.
Yet despite his criticisms of religion, passing on Judaism is still important to him — even though, as he tells viewers, he "hadn't been to synagogue for years, because it's so boring." Fielder is certainly not the first Jew to discover that even though he isn't observant and even though he criticizes religion, Jewishness is still central to his identity.
In real life, Fielder probably won't have to go through so many pretexts to give his child a Jewish education, just as Angela would never actually marry anyone who wasn't Christian. But in a world of his own making, and despite his criticisms of religion, he's still going to fight to light the menorah with his fake kid.