Film & TV
Why Jewishness — and Kabbalah — are key to understanding HBO's 'The Rehearsal'
On Nathan Fielder's new show, the controversial comedian creates a series of small worlds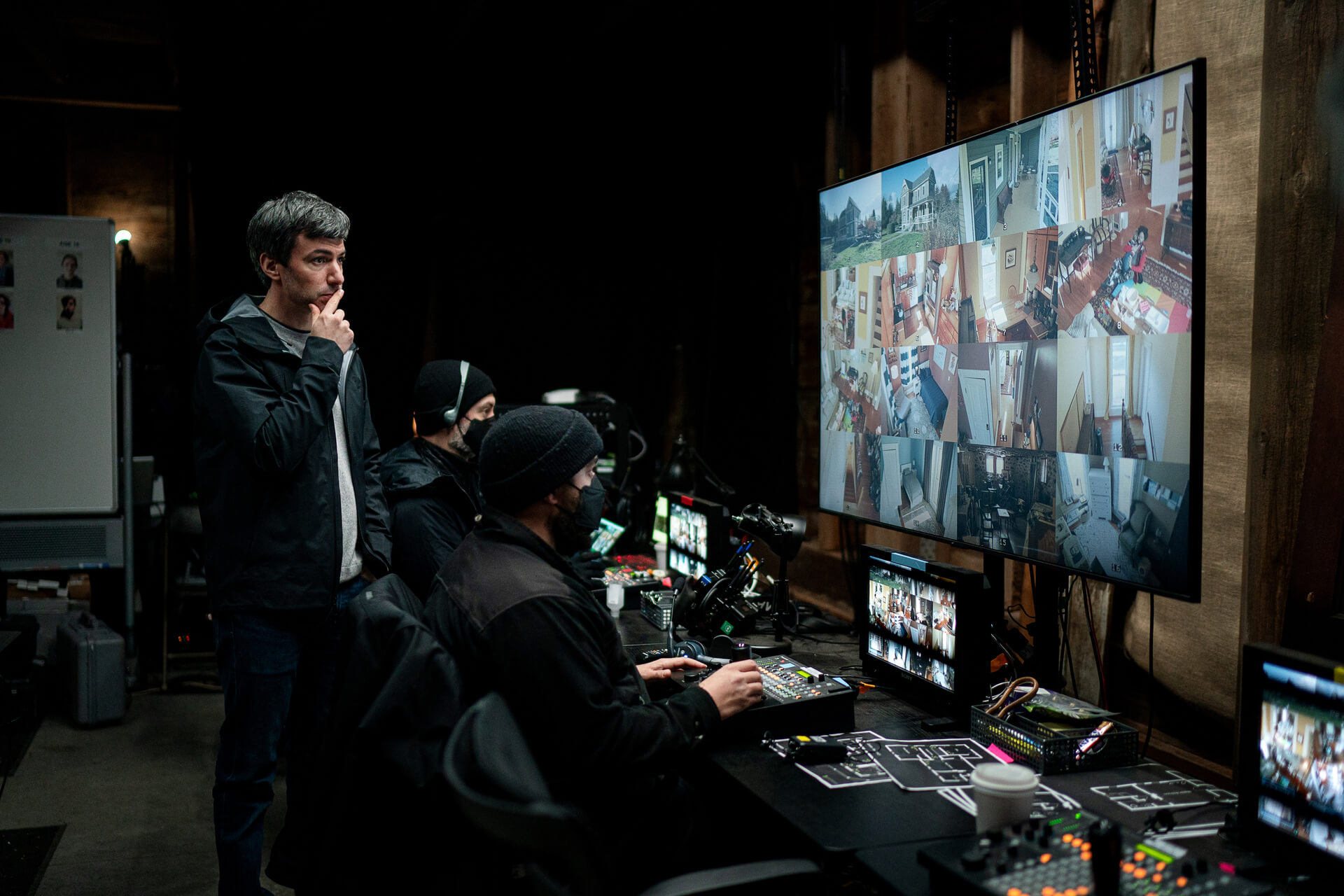 Who is Nathan Fielder? Somehow this question, in its most existential mode, has become our collective problem. 
Is the comedian, as so many on Twitter are now claiming, a bully, exploiting those without self-awareness in social experiments for our entertainment? (Richard Brody of The New Yorker minces no words in calling him "cruel" and "arrogant.") Is he, in his shows "Nathan for You" and, now, HBO's "The Rehearsal," where people submit to his byzantine plots, in fact demystifying the predatory nature of reality television, which relies on the manipulation of producers and the willingness of real people to look foolish in the context of a false "reality"? 
Is Fielder hot? Is he a sociopath? Is he staging elaborate re-creations of reality for himself, for his volunteers seeking help, or simply for Emmy nominations? His whole shtick as a life advisor to his guests depends on us not knowing much about him at all. One of the only things we can confirm is he's Jewish. By the end of "The Rehearsal," this is undeniable. But to call his Judaism incidental is to misunderstand him entirely. In fact, it may not be an overstatement to say that the metaphysics of Fielder's TV universe is Jewish, and he is the Jewish godhead.
For those who know even less about Fielder than what he's willing to state publicly, he is a 39-year-old Vancouver native who first came to prominence with his Comedy Central show "Nathan for You," where he offered advice to struggling business owners. Like so many enterprising Jews before him, Fielder's vision of entrepreneurship leaned on gimmickry, filling a need or finding a loophole.
Once he advised a liquor store to sell alcohol to minors — the catch: the booze was put on layaway till they were of drinking age. Fielder used marketing stunts like rebranding a coffee shop "Dumb Starbucks" to bring foot traffic and media attention to the business. In another episode, Fielder created a hands-free hotdog stand, promising a reduction of germ transmission and effectively making a larger mess. (It's possible this Nathan, in a previous life, was Nathan Handwerker, the Coney Island legend who convinced the masses his bargain wieners were safe by hiring diners to pose as doctors in white lab coats.)
Through all his bizarre ideas, Fielder has maintained an unruffled deadpan, often under a guise of awkward altruism sometimes touching on Yiddishkeit. In a "Nathan for You" special, he offered the Vancouver Holocaust Education Centre a physically minuscule check for the large sum of $150,000 — proceeds from his Holocaust-themed winter jacket line (long story). The check was tiny instead of oversized because Fielder didn't want to showboat.
But "Nathan for You" was really a dry run for "The Rehearsal." While in the earlier show he toyed with extreme documentary theater, here, Fielder remakes the real world in his image. 
In the first episode, a schoolteacher named Kor Skeete asks Fielder to help him rehearse a confession to a bar trivia teammate who Skeete lied to about having a master's degree. To better prepare Skeete, Fielder reconstructs an exact facsimile of his favored trivia bar, Williamsburg's Crocodile Lounge, and hires an actor to play Skeete's teammate. Fielder also rehearses his own interactions with Skeete using an actor, hoping to leave nothing to chance.
By the second episode, Fielder's conceit grows even grander in its machinations as he helps a single woman, Angela, rehearse for motherhood by using a parade of child actors who gradually age from infancy to age 18 over the course of three weeks. Angela and the man she hopes to "raise" the child with are devout Christians. But before the credits roll, Fielder has volunteered to co-parent with Angela. The rehearsals have become about him and, crucially, his efforts to understand people and master his own interactions with them.
What Fielder has built comes closest to the vision of Charlie Kaufman's "Synecdoche, New York," which imagined a director using a MacArthur grant to fashion an entire urban ecosystem peopled by actors doing mundane things. But while that film speaks more generally to the creative effort of art holding a mirror to life (as well as mortality and the weight of a whole life's work), Fielder asks similar questions from a place of specific otherness.
In the third episode, Fielder is coaching a man named Patrick to ask his brother, the executor of their grandfather's will, to give him his inheritance. Patrick first needs to convince the actor playing his brother that his girlfriend isn't a "gold digger," and does this by insisting "she's a Jew" (one imagines she isn't really) who "penny pinches." Fielder is visibly uncomfortable, and pushes back timidly before asking "at what point in the conversation would you wanna say Nessa's a Jew?"
By this point, Fielder is also living in Angela's Christian home, taking care of their fake child with her and hearing all about how Halloween and Google are "controlled by the devil." Fielder, in the familiar role as fixer, is now rehearsing what it is to be a diaspora Jew in miniature while wondering why he is fails to grasp the reality of the rehearsals as handily as his volunteers. This anxiety will develop into a fuller reckoning with Fielder's Jewish identity — but not till late in the show. But as Fielder accumulates more and more layers of distance and remove, attenuating experience ad infinitum to rehearsals of rehearsals of rehearsals, he is becoming his own form of a Kabbalistically imagined Jewish God.
Fielder's Kabbalistic creation
Fielder's process calls to mind the Lurianic Kabbalistic concept of tzimtzum (variously translated as contraction or withdrawal), in which the infinite essence of God at the time of the creation folded into itself, moving from the loftiest plane of reality to a narrower, limited world that can be appreheanded by humans and allows for free will.
And so in "The Rehearsal" we proceed from the vastness of the observable world to its smaller discrete components. The block in Williamsburg where Alligator Lounge exists recedes to a massive warehouse containing only the bar. The many people who might enter a Raising Cane's chicken finger restaurant where Patrick confronts his brother (shades of Genesis 4:8) are limited to who Fielder casts as he carefully, maniacally, controls for variables.
From the infinite variance of the world, we get the curated. Fielder is director as God, manifesting the contractions of the boundless. It's meta on top of meta, and it only gets more pronounced the further from the original article we go. Actors play other people — and eventually other actors — becoming less attuned to the reality of their "primaries," even as they try for verisimilitude by entering their subject's jobs and reproductions of their homes. It's a paradoxical hyperreality, a mad method where people truly try to live as others and largely fail to.
A key difference is that tzimtzum (withdrawal) as imagined by Isaac Luria and others could connote a more laissez faire God stepping back and making an empty space to let creation define itself. Fielder does anything but. Rather than concealing his infinite essence, Fielder is using his limited powers — if a bloated budget — to limit the essence of the world and all its intrusive distractions. He remains stymied in that effort, however, declaring, "That last step in understanding someone is always just a guess."
Fielder's mission isn't quite the Lurianic one of repairing the broken vessels that emerged after tzimtzum, a kind of tikkun olam. While his intent is nominally to help others, he's in fact further fracturing the world through his rehearsals. 
In a trippy twist, some streams of Kabbalah hold that the one man who might have resolved the broken world was the first man, Adam, who is said to contain all future human souls and is himself modeled on the primordial being of divine light, Adam Kadmon, according to Gnostics. (Recall the many people playing other, actual people in "The Rehearsal.") Adam is also the name Angela gives to her and Fielder's imaginary son. That Fielder helped "create" a person — or really a series of child actors — named Adam feels almost too rich to be accidental. And, predictably, Adam rebels, despite being made in God's, or Fielder's, or Adam Kadmon's image. 
But Fielder is himself a kind of Adam, a prototype of pure potential who holds the reins of seemingly endless worlds of re-creations, going so far as to simulate seasons, harvests and his own aging. With all that power, he's still at a loss. 
Nathan as the holistic Jewish man
It's perhaps inevitable, and spoiling little, to say that as "The Rehearsal" wraps up, the one thing Fielder can't rehearse for is antisemitism and a recapitulation of his Jewish experience — including his hesitant contemplation of a tiny Jewish world in the Levant that he may not be able to control (alas).
The penultimate episode of the first season — and the last made available to reviewers — finds Fielder finally coming into his own by reclaiming something of his own proud and ambivalent Jewish identity. (I was not prepared for just how Jewish the show gets and will likely revisit all those implications when we're safely out of spoiler territory.)
As with all of Fielder's projects, which include his bravura insistence on walking a high-wire while posing as an unambitious 20-something and his curious commitment to finding an old flame of a Bill Gates impersonator from an earlier episode of "Nathan For You," his latest is a journey of self-discovery delimited by an unwillingness to really let us in. How much of him is a character? We don't know. We do know that, in the first episode of "The Rehearsal," Fielder, trying to gain Skeete's trust in a public pool, planted an elderly swimmer to interrupt a vulnerable discussion of his marriage, which ended in divorce. He doesn't want to tell us much, but that withholding, and his control of the sets used to facilitate it, speaks volumes.
The New Yorker's Richard Brody may call Fielder's exercise "dominating," concluding that he "can't relinquish control; his obsession with details, with predicted outcomes, suggests his very failure as a filmmaker." Was it a failure for Stanley Kubrick? Or the God of Israel? It seems to me, and many others, that Brody's central gripe is really with the process of filmmaking and how it can manipulate people, which is doubly odd, as he seemed to grasp the concept earlier in July when he reviewed Jordan Peele's "Nope." 
Brody and others are wrong to say that Fielder is obsessed with "behavior" but disinterested in "inner lives," as if the two weren't related. Rather, Fielder suggests what many great filmmakers — "dominators" in the main — know already. We can never truly know what another person is thinking, and to admit that is not to be indifferent. Rather, the concession, and the search for truth despite it, is fundamentally Jewish.