Culture
I'm dating a guy who earns much less than I do. Can it work?
Bintel advises a listener wondering whether to consider a life partner who cannot contribute financially to their partnership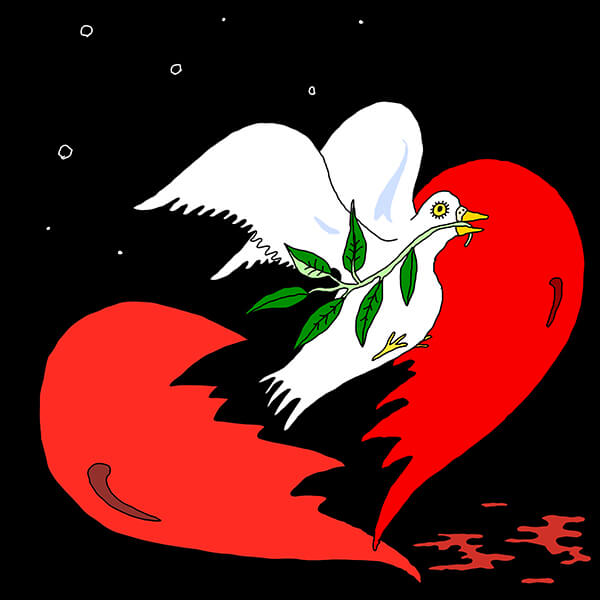 This is an adaptation of our podcast, "A Bintel Brief." Listen to the episode here (or wherever you get your podcasts), and click here to sign up for a weekly newsletter with backstories from our hosts, Ginna Green and Lynn Harris. Need advice? Email [email protected], or leave a voicemail at (201) 540-9728.
Dear Bintel,
I'm a woman in my mid-30s with a successful career and a vibrant personal life. Four months ago, I started dating a new man. I'm at a place where I'm assessing each man I date as a potential life partner rather than another fun ride. We're quite different in some ways, but I appreciate the deep peace and sense of safety he brings to my very dynamic existence.
There are a few things about him that give me pause, but the biggest is money. About a decade ago, he dropped off the professional career track and chose to pursue a simpler, slower path, prioritizing his spiritual values, a choice that has significantly lowered his earning power. I'm not primarily motivated by money, and I make enough to support myself, but it wasn't my vision to be the primary breadwinner.
So I'm wondering, should I work through my inherited gendered stereotypes and desire for a lifestyle where money isn't a constant worry, and give it a real go with this man? Or should I honor my own original vision of partnership and break it off now, before we get in too deep?
Signed,
Richer or Poorer
---
Dear Richer or Poorer,
The first thing we want to shout from the rooftops is that women should not feel bad for having concerns about partnering and money. We can hear the culture saying, "she threw away a great guy, so she could be comfortable? Well, isn't she materialistic." But that doesn't seem like what's going on here. You've told us you're not primarily motivated by money. And there's a difference between wanting a decent lifestyle and wanting to own a yacht.
Although you earn enough to have the lifestyle you want on your own, it's normal to want to make it with someone else. The core of your decision hinges on whether or not you actually do need a partner to create a lifestyle. And then it's a question of whether you can manage either not having that lifestyle or being the primary provider of it.
Also, entering a marriage, you never know what's going to happen in the future. Jobs and life circumstances can change. You don't know where life will take you at the end of the day.
The real question for you to ask is, is this guy going to have your back? Is he going to be your partner in all or in other ways? You used the words "peace" and "safety" with him, which says a lot. But is there something squirrly about him that's lurking somewhere in the finance division that you can't quite put her finger on? We don't know.
And we wonder if there's something about your history with money that makes this extremely important to you. Is being able to achieve an affluent lifestyle not just about the lifestyle itself but about financial security?
Sometimes the money isn't for the money's sake. There is a really interesting alternative to the ring exchange in the Jewish wedding tradition. Throughout history, not everyone has been able to acquire or afford a nice gold ring. In those instances, a couple would have used a coin or another object, like a ring that is round and smooth. They would use that to symbolize their eternal love and to prove that each party is bringing something of value to the table. So your concern is right there in the history of Jewish marriage liturgy.
My advice to you is to really think about, in the long term, whether this guy is actually bringing something else that's different but equally valuable to the table. You should stick around for the time being — it's only been four months. Don't bail yet, unless he tells you he wants to live in a yurt and eat Cheerios out of the box.
Signed,
Bintel
Samuel Breslow contributed to this adaptation. Listen to the full podcast episode, which includes a letter from our archive and an expert's advice for Richer or Poorer, here or on any podcast platform. Send your dilemmas about Jewish American life, identity, culture, politics or your personal hopes and dreams to [email protected], or leave a voicemail at (201) 540-9728.