Theater
On Broadway, a Jewish actress takes on the role of a lifetime in Tom Stoppard's play of a lifetime
'Leopoldstadt' features a cast of 38, including musical star Caissie Levy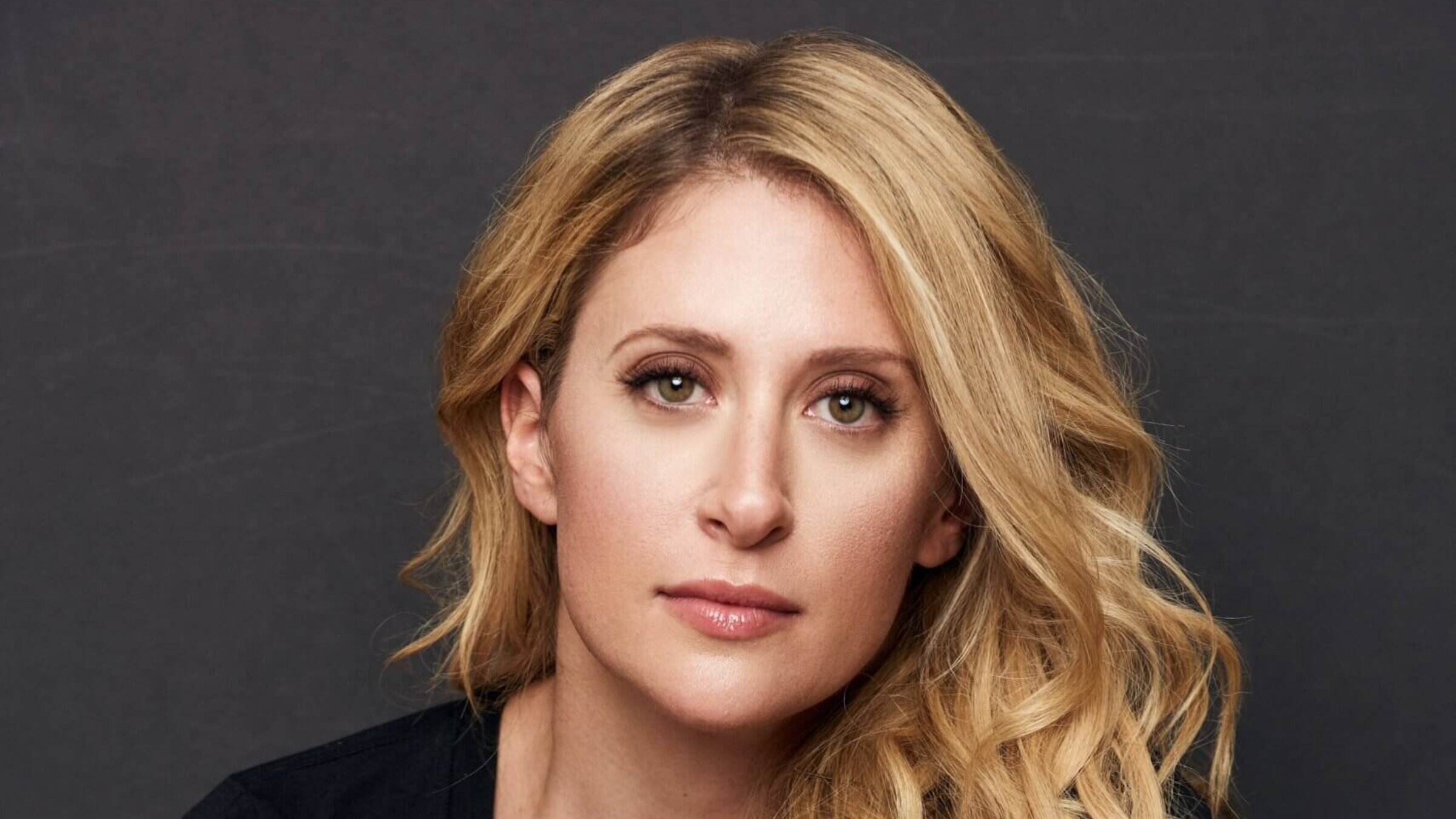 "It's an exploration of what it means to be Jewish," the actress Caissie Levy said. "To be assimilated, be accepted, find our place in the world.  It's a family story, a lot of small stories, with a rather large theme that I feel is rather resonant today."
Levy was talking to me over the phone about the new Broadway production of "Leopoldstadt," the play by Tom Stoppard that begins performances Sept. 14 and opens Oct. 2 at the Longacre Theatre. (It's the 19th Broadway play for Stoppard, who has won four Tony Awards.)
"It explores a lot of the questions that Jews have been asking themselves since the beginning of time," Levy added. "Where are we safe? Are we safe? Do we need a homeland of our own? Are we really accepted? How do we feel about our Judaism? These are all questions that are explored throughout various parts of the play, and with various characters. And it's a very Jewish play. It asks a lot of questions. It doesn't necessarily give a lot of answers. It leaves that up to the individual."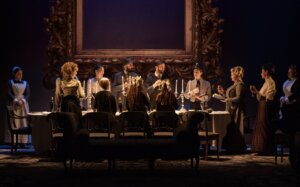 Levy is one of a cast of 38 in what may be the 85-year-old Stoppard's final play in a career that includes such major works as "Rosencrantz and Guildenstern Are Dead," "Jumpers," "Travesties," "The Real Thing," "Arcadia," "The Invention of Love," "The Coast of Utopia" and "Rock 'n' Roll." The director is Patrick Marber, who helmed the play in London.
The play, which won the 2020 Olivier Award in London, begins in 1899 and tells the story of a well-off Jewish family in Vienna (Leopoldstadt is a section of that city) through the first and second world wars and the first half of the 20th century. The play exists as a result of the fact that Stoppard didn't learn about the extent of his Jewish heritage until he was in his mid-50s.
Born in Czechoslovakia (he has said he set the play in Vienna so it wouldn't immediately appear to be about him) and named Tomáš Sträussler, he left with his family for Singapore when the Germans invaded. His father died when he was 4. His mother married a British army officer, Kenneth Stoppard, and Tomáš Sträussler became Tom Stoppard.
Stoppard knew only that his father was Jewish. In the early 1990s, after the fall of the Iron Curtain, a visiting relative told him that his mother was also Jewish and that three of his mother's sisters and all his grandparents had died in concentration camps.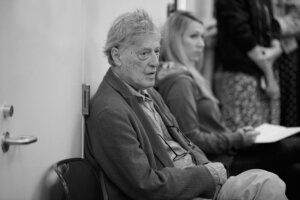 Levy, 41, is a musical star on Broadway and in London's West End. She was the original Elsa on Broadway in "Frozen." Her other musical theater credits include "Hairspray," "Hair," "Ghost, the Musical" and the 2014 Broadway revival of "Les Misérables." Most recently, she was on Broadway in the revival of "Caroline, or Change" and off Broadway in "The Bedwetter."
In "Leopoldstadt," she portrays Eva, who, Levy said, "is married to Ludwig and is the sister of Hermann, who is sort of the father figure of the entire family. Hermann has felt the need and desire to, as my character says in the play, 'Christianize himself' and convert. He feels that to be assimilated into Viennese culture and live his life among everyone else is the pinnacle of — I don't know if it's the pinnacle, but it's how he wants to live his life,  he doesn't feel the need to be Jewish or separate or different. Whereas my husband feels differently — that if you're a Jew, you're a Jew, no matter how accepted you may seem to be in the world. I get to pick and choose moments where I might agree or disagree with these two men in my life."
Eva, Levy said,  "is very happily married to Ludwig. I'm the mother of two children in the play. My son dies tragically before the Holocaust. She's a woman who is incredibly strong and incredibly connected to her family and I think who feels very protective of the people she loves. She reminds me a lot of my mother. Actually, I'm using a lot of my mom and the women in my family, the strong women in my family, as influences to play her."
Because Levy is Jewish, she said, she feels she has "an innate understanding of the struggles and the questions,  and the themes. And I find it really interesting, because one day I'll be incredibly emotionally affected by the play, and other days, with no rhyme or reason, I'll find myself holding it at arm's length. I think that's a bit of a self-preservation thing. But I feel incredibly connected to it."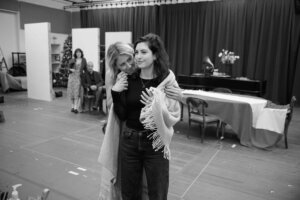 "I've been on Broadway for many, many years," Levy said. "I've done many Broadway shows. And they're all special in their own way.  But I feel very connected to this one as the woman that I am. It feels very exciting and very important  to me to play this part."
Levy said she didn't lose "direct family" in the Holocaust. "My great-grandparents all came over in the early 20s from Poland and Russia. They tried to get in at Ellis Island and were turned away because of the quotas, and then instead went to Canada. And that's how  most of my ancestry ended up in Canada, and why I'm Canadian. So much of my family dispersed after leaving Eastern Europe. Many of them ended up in Argentina, many of them ended up in Israel, some went to Australia. And many went to Canada. So we're sort of scattered."
Her Jewish upbringing, she said, was "Conservative and traditional," like much of Toronto's Jewish community. "Actually, I'm from Hamilton just outside of Toronto. We were very culturally connected. Synagogue on High Holy Days, Jewish summer camp every summer. I went to Hebrew day school until I was in the eighth grade. I spoke Hebrew. But we were never Orthodox  or religious. Just incredibly proud. We kept kosher in the house but we would get a hamburger in a restaurant. That kind of Judaism."
What would Levy like audiences to take away from the play?
"I do think it will bring up a lot of emotion for a lot of people in the audience, Jewish or otherwise," Levy said. "Because it's really the story of generations, and families, and remembering people, and I feel that everyone can be touched by that. I think if they can open their hearts and just listen, just be part of the story, not jump to a conclusion, not look for the thesis of the play — I don't know that any character is right and any character is wrong. I don't think there is an ultimate message to be taken away across the board. I think it's a play of questioning, and a play of asking yourself how you feel about your legacy, your story, your family."
"I think you'll be incredibly moved," she said. "You'll come away with your own thoughts and feelings about what this play means,  and what it means to you."