Film & TV
The 2022 Emmys gave me sloppy, summer camp staff party vibes
With a DJ, a host, an announcer and mid-show commercials there was too much business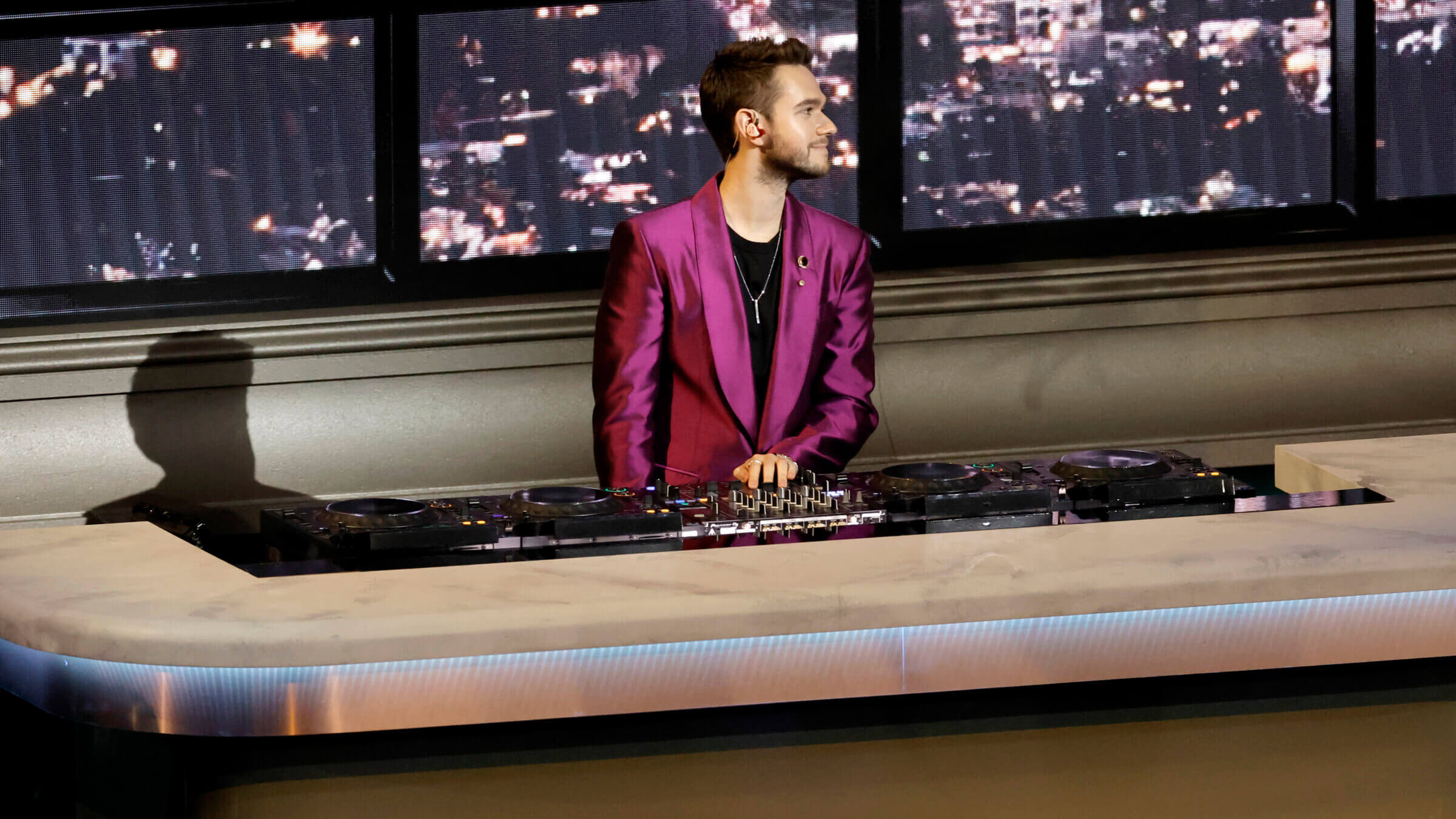 Have you ever arrived late to someone's party? Let's say it involves a lot of crammed tables and is one of those end-of-summer staff parties for a Jewish sleepaway camp. The sort where people get awards. The DJ always picks a weird song. ("Shake Your Booty," say.)  
There's also someone providing color commentary. Someone you don't know very well but is too chummy with everyone there. One woman, finally being recognized for her hard work educating the youth, breaks out into song — honestly a highlight. Others dance along to dubstep remixes of familiar tunes like "Lo Yisa Goy" or "The Brady Bunch" theme. The emcee, a different person than the DJ or the one doing the color commentary, is dying up there. Everyone's doing bits; one guy is even pretending to be so drunk he can't move. (This is an extreme case, but I'm sure it happens.)
There are also TVs in this rented hall that regularly interrupt to advertise the other amenities and features coming to the JCC, Motel 6, golf course or, I don't know, Chili's that you're currently patronizing. It's disorienting and strange and a magnet for people who want attention. At the same time, it gives too little attention to the people who are supposed to be honored.
Also, "Better Call Saul" is robbed yet again. 
Of course, by now, you know I'm not referring to a Jewish event at all, but the 74th Emmy Awards.
About an hour into Kenan Thompson's run of show (God bless him for trying), I wanted to make like Jerrod Carmichael, who, after winning for his special "Rothaniel," announced that he would be going home because he "couldn't top this right now." He didn't miss much.
While the show made history, feting the Korean language Netflix show "Squid Game" with two awards, and had the overall shine of an industry working toward progress (a damn sight better than the Golden Globes, at least), it was also marred by strange theatrics.
Quinta Brunson, the second Black woman ever to win for outstanding writing for a comedy series, had to accept her award for "Abbott Elementary" while Jimmy Kimmel lay face down on the stage, a stunt rightly criticized for drawing attention away from her moment. 
There were some causes for naches, with Julia Garner winning her third Emmy in the role of Ruth Langmore on "Ozark." Brett Goldstein also repeated a win for his turn in "Ted Lasso," and cursed out his Jewish family back in the U.K. while accepting the award. Lorne Michaels, winning yet again for "Saturday Night Live," gave his usual soporific spiel, but later promised some fresh faces to a cast rocked by recent attrition.
Selma Blair got the crowd on its feet after a torpid three hours. The actress, who has multiple sclerosis and uses a cane, gave the award for best drama to "Succession," ending the evening on a high note by awarding a great show and giving us an all-too-rare moment of disability awareness.
And that, like the moments where winners took to the stage — many not hiding how they had to race against music eager to play them off to get to a long, mid-broadcast Kia commercial — were the only thing that made the night worthwhile. The speeches, where Brunson thanked her mentors and "Squid Game" director Hwang Dong-hyuk hoped the industry would embrace more non-English work, projected a vision of the world that exceeded the shabby ceremony. 
At a more Jewish ceremony, those themes of tikkun olam might be named more explicitly. Repairing the world may be too ambitious for the Academy of Television Arts & Sciences, but surely they can fix the Emmys.