Culture
Olivia Wilde's 'special salad dressing' came from Nora Ephron's novel about adultery
The director shared a screenshot of 'Heartburn' with the recipe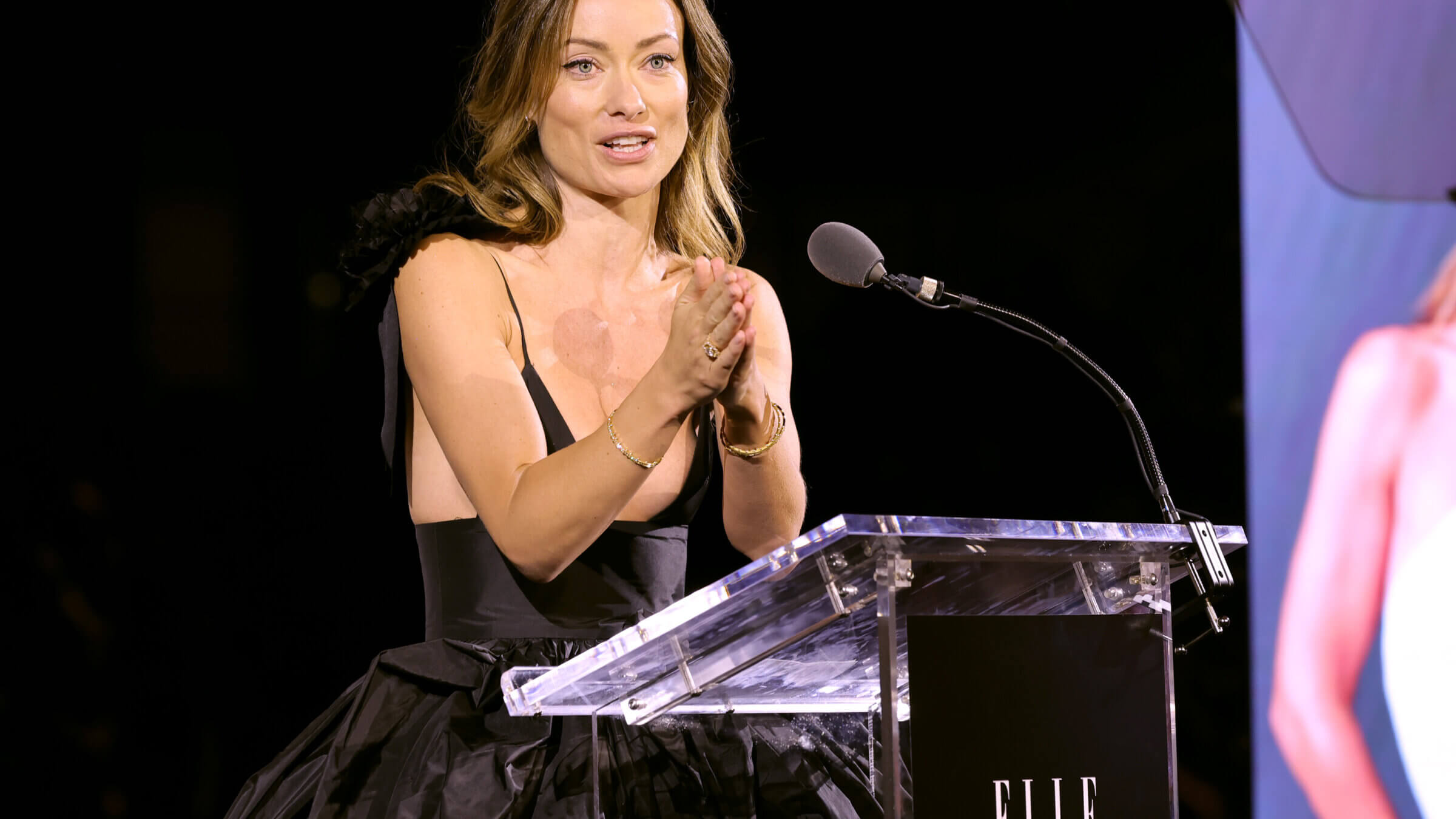 The drama surrounding Olivia Wilde and Jason Sudeikis' final days as a couple has recently taken a culinary twist in the form of a much-discussed "special salad dressing." If you, like many, are clamoring to have what Wilde was having, it's only right — Nora Ephron appears to have developed the recipe.
This dressing must be really special, as it's alleged that Sudeikis lay under Wilde's car to prevent it from being whisked away to Wilde's beau Harry Styles. While Sudeikis and Wilde have denied this, Wilde did appear to share the vinaigrette recipe on her Instagram story Tuesday in the form of a page from Ephron's autobiographical novel "Heartburn."
Here it is:
"Mix 2 tablespoons Grey Poupon mustard with 2 tablespoons good red wine vinegar. Then whisking constantly with a fork, slowly add 6 tablespoons olive oil, until the vinaigrette is thick and creamy; this makes a very strong vinaigrette that's perfect for salad greens like arugula and watercress and endive."
(Whether you can, like Sally Albright in Ephron's "When Harry Met Sally," order the dressing on the side, is not specified.)
Now this is all well and good as a recipe, but we shouldn't overlook the premise of the book; it chronicles the collapse of the marriage of food writer Rachel and her husband Mark. In the book, and film by Mike Nichols, Rachel (based on Ephron) teaches Mark (based on investigative reporter Carl Bernstein) how to prepare the dressing and the two have a nice evening together, retiring to bed.
At this point in the book, Mark has cheated on Rachel with a wealthy socialite — based on the decidedly British Margaret Jay (now Baroness Jay of Paddington). This echoes Sudeikis and Wilde's nanny's claim that, even as Wilde was leaving him, the two were sleeping together naked, which, honestly, I don't understand the big deal about.
Olivia Wilde has posted the salad dressing recipe and it's from Nora Ephron's book "Heartburn". pic.twitter.com/erM6fsVXUR

— Yashar Ali 🐘 یاشار (@yashar) October 19, 2022
Now is it a coincidence that Wilde, alleged to have cheated on Sudeikis with British pop star Harry Styles, found her recipe in this particular book? Is she the Mark in this scenario or is she perhaps hinting that Sudeikis, who spends a great deal of time among Brits for his show "Ted Lasso," might not be blameless? The speculation will no doubt continue to drizzle out via magazines at the grocery store checkout.
Wilde, whose parents are journalists (one British, one American, incidentally) and who has directed "Booksmart" and "Don't Worry Darling," would no doubt find Ephron's book appealing without any incidental parallels to her own romantic life. But who in this tabloid blitz hasn't been above a bit of subliminal messaging?
Maybe I'm overthinking it. Maybe Wilde is just saying when this splashy story gets the film treatment, a la "Heartburn," she'd like Meryl Streep to play her.