Culture
Israel's 2023 Oscar entry already feels like it's from another planet
'Cinema Sabaya' offers a now-quixotic picture of coexistence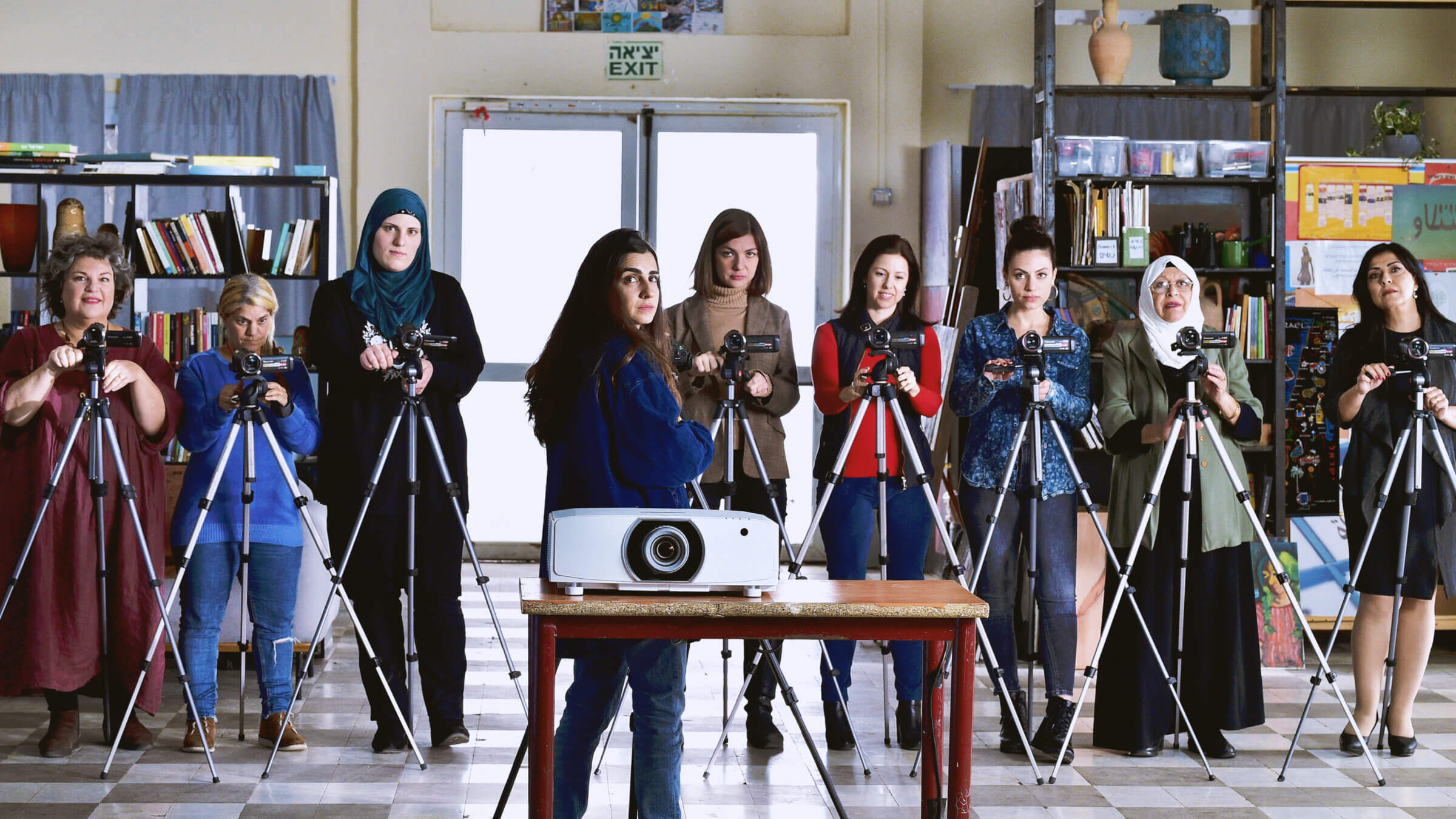 "Cinema Sabaya" is playing Sunday, Nov. 6, at the JCC Manhattan as part of the Other Israel Film Festival. Tickets and more information can be found here.
"Cinema Sabaya," Israel's official entry to the 2023 Oscars, is a film about nine women, Arab and Jewish, who come together to learn moviemaking and coexistence. It would seem to tick all the boxes for Best International Film: It confronts social issues and affirms the magic of moving pictures. But already its message feels dated, if not quixotic.
Forgetting for a moment the latest exit polls in Israel, Orit Fouks Rotem's Ophir Award-winning first feature is a well-made drama eager to distill the charged relationship between Jewish and Arab citizens of Israel. Yet in the end, it's too squeamish — or perhaps too prudent — to linger on it.
This is likely the fault of Rotem's meticulous naturalism. The setup, a continuing education filmmaking course for municipal workers, led by a young Jewish Israeli director, Rona (Dana Ivgy), lends itself to a sort of bite-your-tongue decorum. ("Sabaya," we're told, means a group of young women in Arabic; the characters range in age from 22 to 73.)
Early tremors of resentment — the youngest member questions why the workshop will be taught in Hebrew — soon give way to testimonials. Rona instructs the women to relay their dreams to the camera and to capture their homes on film. We learn about their husbands, their divorces and their children. In moments that flirt with volatility, the women learn about each other's cultures. (Naturally, it's the Jews who are doing most of the learning.)
Eti (Orit Samuel), a chipper HR employee in Hadera, admits that she thought all Muslim women wore hijabs. It takes very little nudging for her to confess that since a suicide bombing a few years ago, she crosses the street when she sees an Arab woman approaching. Nasrin (Amal Murkus), a lawyer who advises political prisoners, responds by mockingly parroting that the IDF is "the world's most humane army."
"We want peace here and you're the majority, the rulers, the occupiers," Nasrin explodes at last. "And I didn't come from somewhere, you did."
The confrontation between Eti and Nasrin is the closest Rotem gets to anything explicitly political. That's probably a good thing. Microaggressions, endured by the Arab attendees, continue, but the discussion among the cast of mostly non-actors turns to common ground inspired by the group's homework. Nothing is too well-plotted, or too heavy, until it is. 
In the third act, Rotem's likely self-critique takes over in a belated question of ethical storytelling. 
Rotem's film has drawn from the backgrounds of her real-life students in similar workshops, and, in a clumsy development, she has Rona consider editing her class's footage into a documentary. The revelation is made to the students following violence in the classroom resulting from a role-playing exercise.
"It's just a simple film course," a student scolds Rona, "You're pushing people to the edge."
Only she wasn't, really, and maybe that's the problem. This outburst means to say something about the creative process, but it's not clear how it's meant to figure into the real dynamic of a Jewish Israeli repackaging stories of Arab women. Is the outburst in the class a clue to Rotem's guilt, or an acknowledgement that there's still a lot of work to do to move toward peace? 
In juggling intimate character studies that largely ring true and a larger national friction to which it can't do justice, Rotem has produced a fundamentally unchallenging film, credulous in its belief in cinema but too canny to call it a panacea. 
And yet, the final images, in what is essentially a music video, deserve attention: Rona plays footage of Nasrin singing as her peers look on in wonder. As the credits roll, cast members, backed by a green screen, use a bubble gun from a prop tub, rock a fake baby, or don angel wings and pretend to fly. 
Look at the world film opens up to us, this credit montage seems to say, and how far removed it can be from reality.