Bintel BriefCOVID destroyed their friendship. Is it worth making amends?
Our health isn't the only thing at stake in the pandemic. Relationships have been damaged, too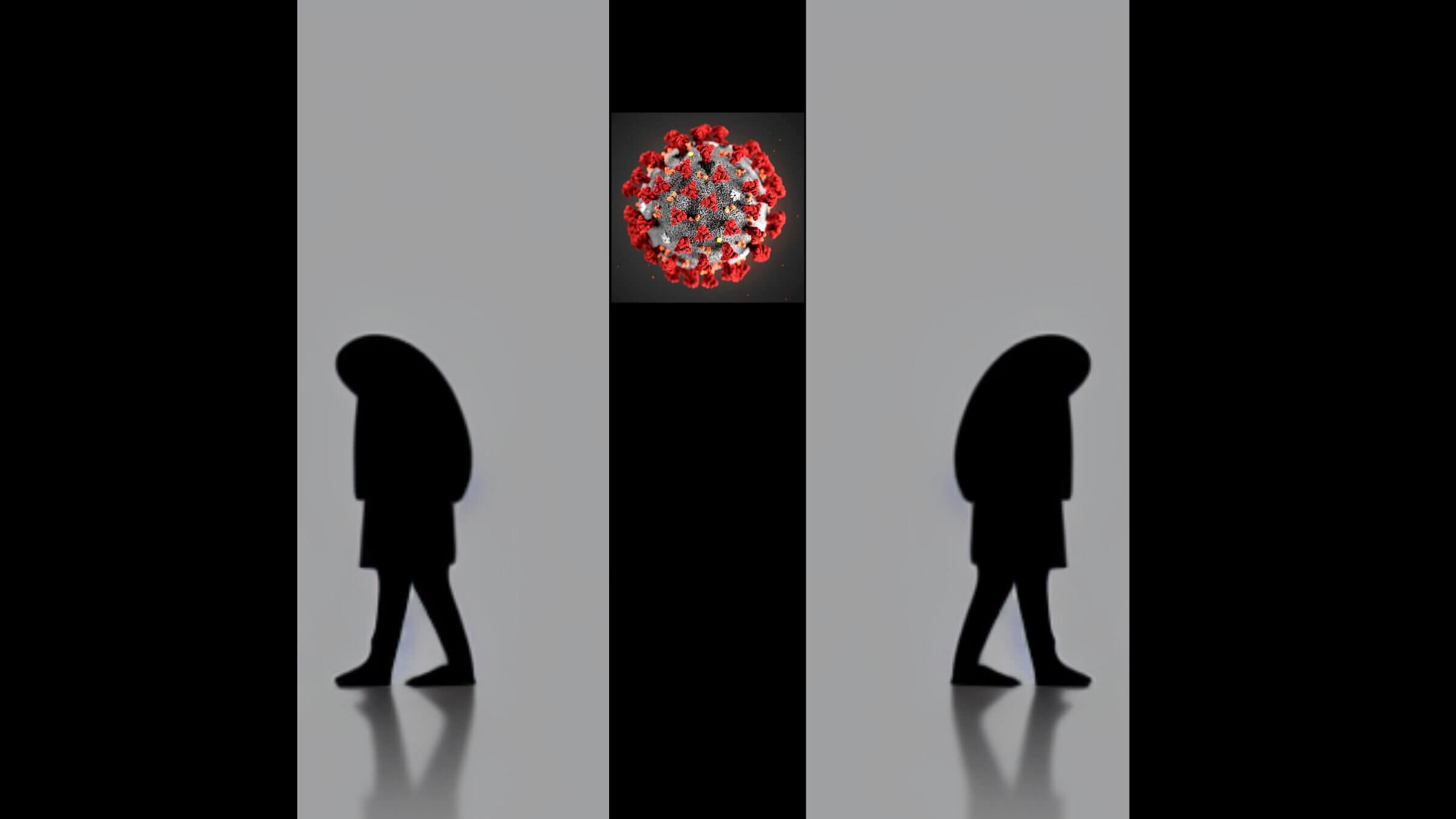 The Forward has been solving reader dilemmas about daily life since 1906 in "A Bintel Brief," Yiddish for a bundle of letters. Send your queries to [email protected] or @bintelbrief on Twitter, and listen to a podcast of our signature advice column.
Dear Bintel, 
I had a bad falling-out with a close friend at the beginning of the pandemic. I've been carrying guilt, anger and sadness since. We had very different levels of caution about COVID-19, and her appalling words and actions made me lose my respect for her. I had been growing apart from her for some time and this was the last straw. Still, I feel badly about the way I acted.
At the time, I was overwhelmed to the point it was hurting my health. Trying to find the right thing to say to her literally kept me up at night. I told her I needed some time and space and just never reached out again. She tried to connect a few times, but I couldn't help but feel attacked.
At this point, it's been a long time. I don't want to be friends again and I don't want to apologize for the sake of selfishly absolving myself of this guilt. I think we're both in a better place and were able to grow better without each other. Is there anything I can do? Or should I let old wounds heal instead of re-opening them?
Heartsick
Dear Heartsick,
Something about the loss of this friend is weighing on you. It's not just what she did/said or how you handled it. You're feeling guilt about your role in the lost friendship. At the same time, you're still hurt over her attitude about the virus.
The good news is there's something you can do about both. It's November 2022, and while COVID isn't gone, its grip on most of our lives has diminished. That there are other things to talk about will make reconnecting with your friend easier. You may not end up talking about the pandemic at all! 
You very well could end up touching on COVID, though, and also about your conflicts over it. So be prepared to hear how she was hurt by your actions, perhaps just as much as you were by hers. You can be the first to let it go. And if she won't do so, well, at least you tried.
It may be unlikely that you will ever be close with this friend again. But you'll never know unless you respond to your friend's efforts to reconnect and perhaps patch things up. More importantly, you'll never know what she has to say unless you reach out. If you were ever close with her, you owe it to her and to yourself — to the friendship, so to speak — to give her that much.
Don't just take my word for it. The Talmud, by way of a story, warns us of the alternative. 
Rabbi Yohanan and Reish Lakish were two of the mightiest scholars of their time, study partners who had starkly different backgrounds — Yohanan was a former child prodigy, Reish Lakish a reformed bandit. (The Talmud is amazing.) They had a falling-out after the rabbi sarcastically referred to Reish Lakish's illicit past during an argument. Yohanan was hurt by Reish Lakish's retort. Reish Lakish fell ill afterward. 
Reish Lakish's wife begged the rabbi to pray for his old friend's recovery, but he refused. The end of the story isn't pretty: Reish Lakish dies and the rabbi suffers grief so acute he goes insane. 
One of the many challenges as we work our way out of the pandemic is repairing relationships that were broken by the virus. As survivors of a painful era in which more than 1 million people have died from COVID, we have a duty to rebuild our society, one relationship at a time. Just as one Talmudic tiff can ripple across time, so can an act of healing.
Sincerely,
Bintel