BINTEL BRIEFIs it possible to find your bashert on a dating app?
Bintel advises a student who wants to date Jewish, but isn't having any luck swiping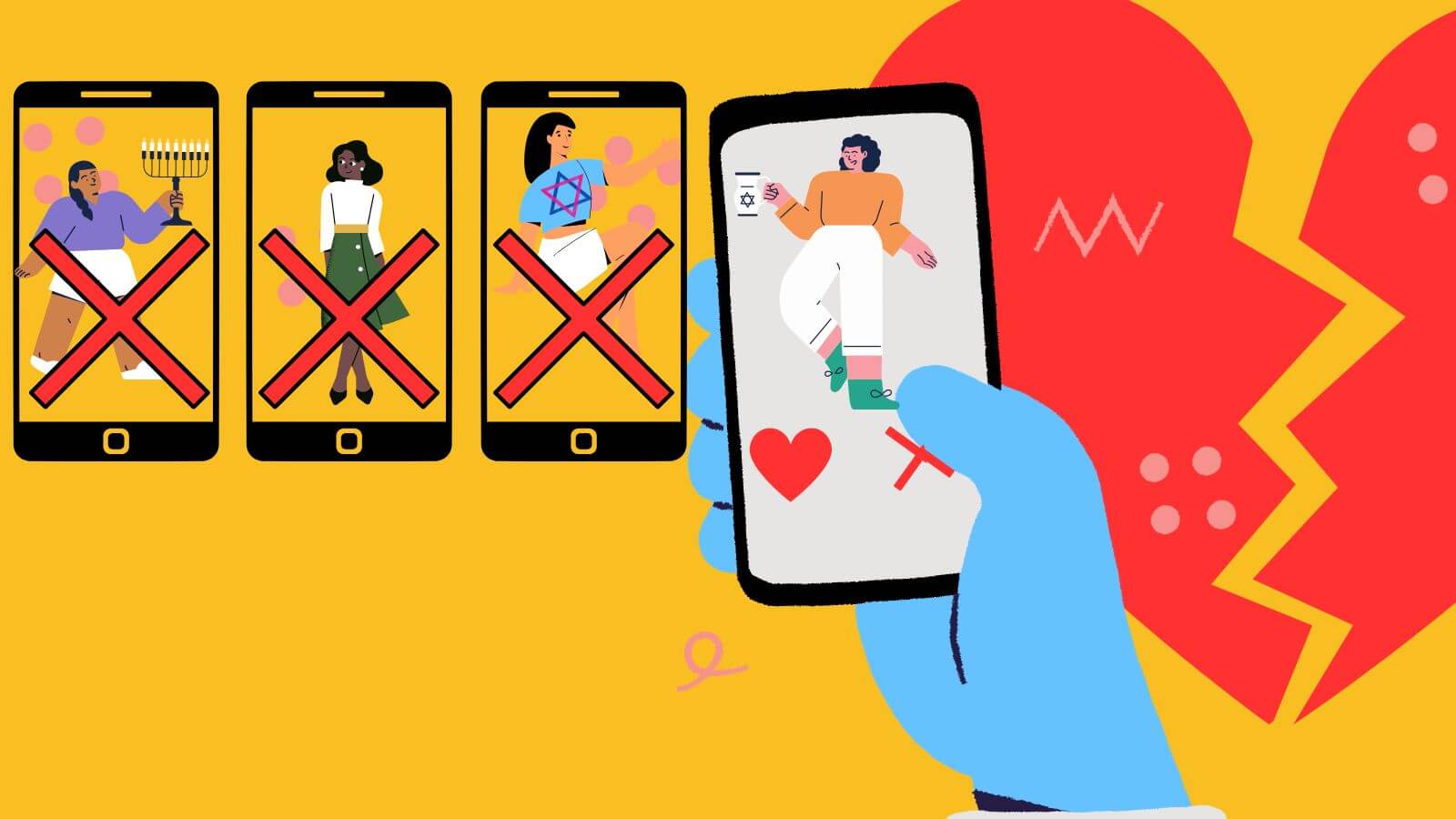 The Forward has been solving reader dilemmas since 1906 in A Bintel Brief, Yiddish for a bundle of letters. Send us your quandaries about Jewish life, love, family, friends or work via email, Twitter or this form.
Dear Bintel,
I feel so disillusioned with dating Jewish. I'm a student on break and I've tried different dating apps — Tinder, Bumble, Hinge, JSwipe — and the results have been underwhelming. 
I grew up in a non-practicing family, so I want to try and find someone Jewish, because if I don't, my kids won't be Jewish anymore. 
Sorry for the vent, but it's just sad. I love observing the faith and being Jewish and I have so many good things in my life. But dating isn't one of them.
Sincerely,
Seeking A Shidduch
---
Dear Seeking A Shidduch,
Dating is hard, and it's only gotten harder in the era of dating apps. The endless swiping leads to such a glut of options that it can be hard to actually, well, find someone. Maybe that's because of decision paralysis, maybe it's because you — or the people you're going on dates with — are constantly looking for the next best thing. After all, with thousands of options, there must be someone totally perfect, right?
What I'm saying, basically, is that the Jewish part of dating is not necessarily the main issue. (Though I will admit that it narrows the pool.) 
First of all, take a break. The apps aren't going anywhere, and you're probably not being your best self when you're so totally frustrated with explaining your life story on yet another date that goes nowhere. You're a student, and it sounds like you've only been on the apps since you started break. So don't freak out — these things take time!
But I think you're getting ahead of yourself in another way, too. You seem so focused on your future kids' Jewish status that you don't seem to have thought too hard about what you're looking for in a partner or spouse. 
You said the options you've found so far are underwhelming. Maybe that means that there just aren't very many Jews in your area. But you also might be due to sit down with yourself and grapple with the reality that no one is perfect, and figure out what's actually essential to you — who will make you happy, and who you can make happy in return.
I'm not saying that it's easy to find a great person on the apps, or even through friends, or at shul, or in a bar, or wherever it is that people meet other people in real life. Still, what you should worry about is finding someone you actually want to be with — and thinking about what that means to you.
Maybe you can find someone who hosts incredible Shabbat meals and you can see yourself building your ideal Jewish life together, but they don't understand your creative passions. Maybe you have a lot of other people in your life who do, so it doesn't bother you at all. Or maybe it's your nightmare. It could also be the opposite: You meet a vibrant, funny, adventurous partner, but they're not really religious. Is it enough for you if they respect your Judaism, even if sometimes they go hiking on Shabbat? It's worth thinking about.
I'm assuming, from the way you've written your letter, that part of this is halachic concern about making sure that your future child is Jewish according to Jewish law. (I'm also assuming you're a man, and you're not Reform, since either would solve that issue.) It will admittedly make your life easier to be with someone Jewish if you live in a religious world that values that. So I get that there's an issue of bloodline here, which can be tricky. But you can't let it supersede all the other important parts of building a life with someone.
Plus, there are plenty of people from interfaith homes — including myself — who are engaged and proud Jews. So if the halacha doesn't matter too much to you, maybe you're limiting yourself unnecessarily. What matters is raising your kid to love Judaism the way you clearly do, and being with a non-Jew doesn't have to limit your ability to do that. Lots of people who aren't Jewish still love participating in Shabbat meals or Seders. (Maybe you even find a non-Jew so into it that they convert — though you should never assume you can change someone like that.)
So, Seeking, I'd say, you just gotta keep looking — but make sure that you're looking for the right thing. And, if none of this speaks to you and you just want a Jewish spouse, maybe talk to a matchmaker; they're professionals, after all.
Signed,
Bintel