Culture
How the anti-sex scene backlash has its roots in antisemitism
Online opposition to sex scenes evokes the Hays Code, which was designed to uphold 'moral standards.' But whose?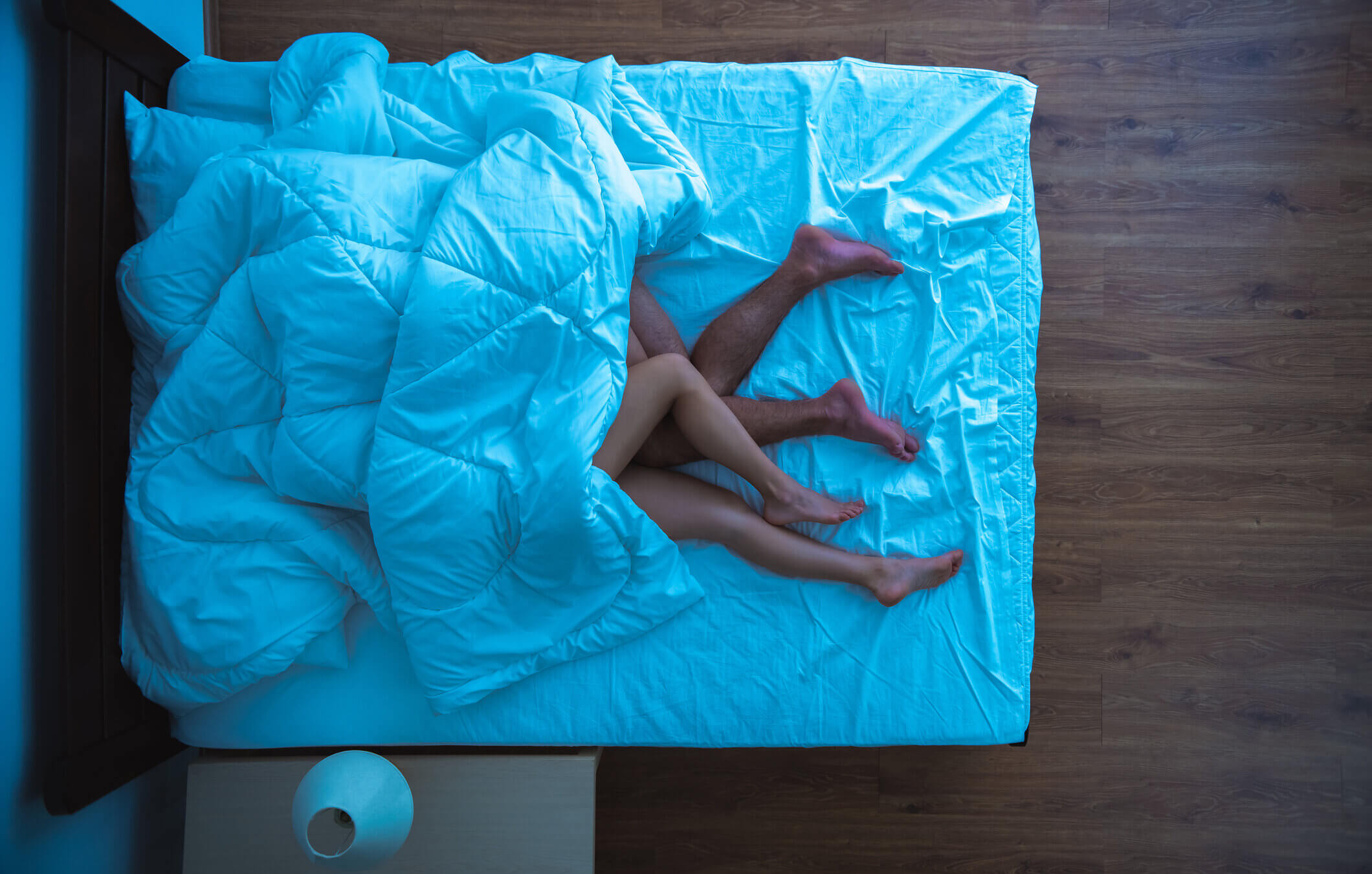 The internet is in a tailspin thanks to Penn Badgley, the star of Netflix drama You, who announced on his podcast that when making the newest season, which recently came out, he asked to limit his sex scenes. Badgley said that he made the decision at least in part because he wanted to remain faithful to his wife. 
Since then, discourse has raged, with participants leveraging both therapyspeak and the vocabulary of sexual assault to frame sex scenes as, at best, distasteful and unnecessary to any piece of media, and at worst, rape. 
"Nothing more awkward than feeling like you walked into a room of people having sex. It never propels the story forward," reads one viral tweet. The responses largely agree, adding that sex scenes force actors to cheat on their partners. One woman even tweeted that she doesn't like seeing people kiss in movies unless the actors are married in real life. 
"It's crazy how intimate/sex scenes weren't really prominent in movies until 50-60 years ago," says another, much-screenshotted tweet.
I've always felt it weird that as an audience, we're exposed to intimate moments the characters haven't consented to sharing.

Making the viewer an accidental voyeur at best, leaving us guilty of some form of sexual crime (I'm not sure which exactly) at worst

— blood mustard (@CastelianNES) February 12, 2023
There's a reason that sex scenes didn't exist for more than 30 years: the Hays Code, which governed films from 1930 until it was officially replaced by the ancestor of our current ratings system in 1968. 
Officially called the Motion Picture Production Code, the set of rules aimed to promote traditional values in television through strict limits on both the plot and the visuals of movies. It was self-imposed at first, but in 1934, it became mandatory as the Motion Picture Producers and Distributors of America began to require movies to obtain a certificate of approval before release — which often required making significant edits to conform to the code.
This censorship is what some of the anti-sex-scene brigade want back. As one fawning Substack article put it, "As Hollywood has decayed, our overall culture has fallen."
What was the Hays Code?
The Hays Code is responsible for the standards that put Lucy and Ricky in separate beds — even though the actors were married in real life — in I Love Lucy.
Its unofficial name refers to Will H. Hays, a Republican politician who became the first chairman of the Motion Picture Producers and Distributors of America. He proposed a set of censorship guidelines called "the Formula," and, later, another set called "The Don'ts and Be Carefuls," but neither stuck. Eventually, Daniel A. Lord, a Jesuit priest, and Martin Quigley, the Catholic editor of a film journal, submitted a set of guidelines that became the production code that the MPPDA implemented for the next several decades.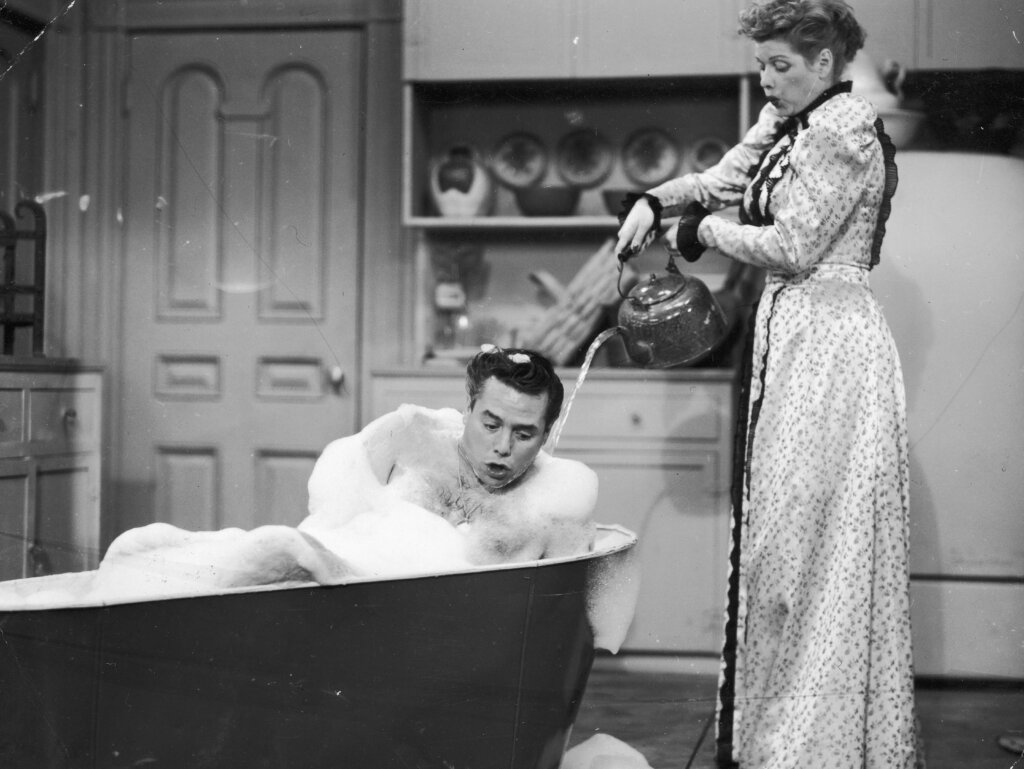 The authors of the code saw cinema as a powerful tool for shaping culture, and they had a specific culture they wanted to see, one that upheld Christian-inflected "moral standards." If anything had even the whiff of moral danger — a sympathetic villain, perhaps, or an extramarital romance — it was out.
It forbade nudity, even in silhouette, and had such a stringent limit on sexual content that kisses were limited to three seconds. There are multiple pages worth of guidelines about even mildly sexual content: no suggestive dancing, no sheer costumes, no mention of brothels. Even nonsexual scenes in bedrooms were to be avoided, because of the implications of having a bed nearby. Even "the less intimate parts of the body" such as arms and legs should not be shown unless unavoidable.
But the code also censored a whole lot more. No interracial relationships or gay characters. Good and bad had to be clearly demarcated, and villains had to be unlikable. Comedies couldn't make fun of religion or clergy (or sex or bedrooms or the legal system or "good, innocence, morality and justice"). And the name "Jesus Christ should never be used except in reverence."
"Art can be morally evil in its effects. This is the case clearly enough with unclear art, indecent books, suggestive drama. The effect on the lives of men and women is obvious," the code reads at one point, though those obvious effects are not specified.
Jews in Hollywood during the Hays Code
Enforcement of the code was lax until 1934, when a man named Joseph Breen was hired to head up the newly created Production Code Administration. An Irish Catholic, Breen had long been suspicious of the low moral standards in Hollywood — which he associated with the Jewish influence in the industry. He was not alone; figures including Henry Ford and Charles Lindbergh also connected what they saw as moral corruption in film with Jewishness. With the code's focus on clearly demarcated morality, they also hoped to exterminate the air of Jewishness from movies.
"These Jews seem to think of nothing but money making and sexual indulgence," Breen wrote in a 1932 letter to the editor of the Jesuit weekly America. "Ninety-five percent of these folks are Jews of an Eastern European lineage. They are, probably, the scum of the scum of the earth."
The code forbade any mockery or offense to any religion or nation, which protected Jews from overt mention. Yet that same rule forbidding offense led Breen to shut down several early anti-Nazi films, which might have helped to sway public opinion about the regime earlier. Breen claimed the films would upset Germans and thus violated the code's rule. He even worked with German consul Georg Gyssling, a Nazi party representative, to ensure that no film harmed the German interests — showing that what, exactly, counts as ensuring good morality depends on who is judging.
How the Hays Code impacted American culture
The Production Code aimed to shape American society, recognizing the power and influence that movies have. The goal was, in some ways, understandable — its creators didn't want to normalize violence or crime, concerns which are still raised today about action movies and video games.
On the other hand, that's not how the world works. People do commit crimes, as well as offend people (even Nazis!), use Jesus's name irreverently and enjoy extramarital sex. They are not all straight or white or Christian. 
If, as the censors feared, film has the power to influence us negatively, then the reverse is also true: Limiting what we can see inhibits our tolerance and understanding. The code prevented a wide swath of stories from being told — whether about the evils of Nazism or the humanity of Black and queer people — which some believe set our acceptance of things like interracial relationships, queer culture and even divorce back by decades.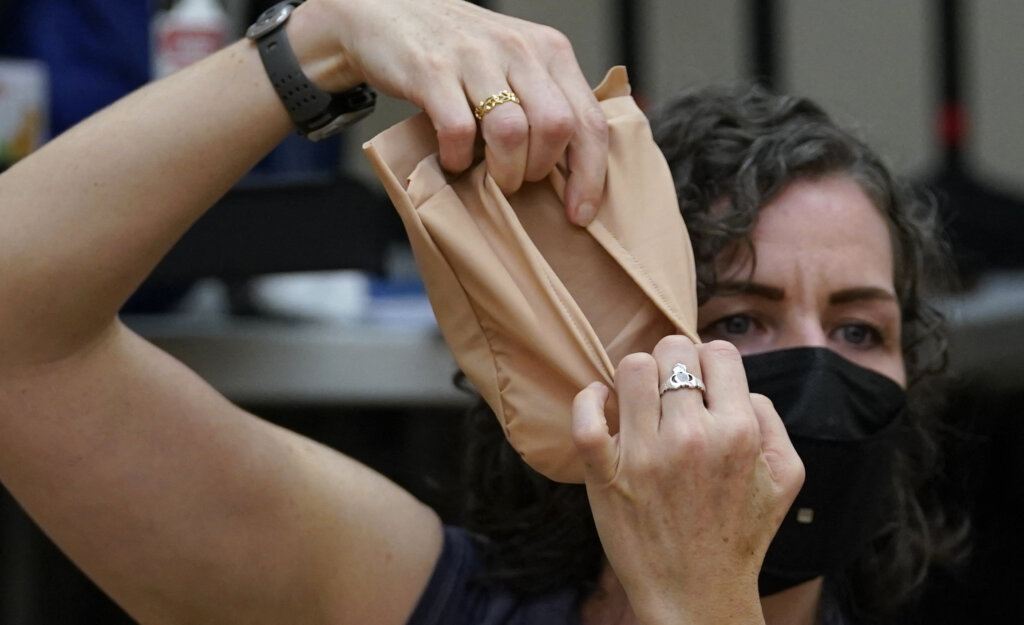 As for the claim that onscreen sex is akin to infidelity, individual actors can increasingly set boundaries, as Badgley did. Though early career actors might not feel they can opt out so easily, it has become industry standard to use intimacy coordinators, who are specifically trained to facilitate such conversations and ensure that the scenes feel safe for all involved. Which means the only ones blurring lines between fact and fiction are the upset viewers.
Online, those waxing nostalgic for the days of the Production Code to return seem to shrug off the obvious point — thanks to the rating system, they can choose to avoid movies with sex. (As for the claim that onscreen romance is akin to infidelity, well, if you cannot differentiate between acting and reality, perhaps you're in the wrong field, but there's also the ability for individuals like Badgley to opt out.) But those complaining want to be able to watch the prestige TV everyone else is talking about.
Perhaps that's because shows and movies with sex and betrayal and corruption make for compelling, human stories. Movies about upstanding citizens with rigid morals are just not that good. Criminals are sometimes relatable, the law isn't always applied fairly and jokes about religion and sex are often funny. We turn to cinema for empathy, to better understand the breadth of humanity, to feel seen and moved. Most people we know aren't perfect. Why would our movies be?