Culture
In a new track, Kanye explains why he can't be antisemitic
In his first new music since his antisemitism scandal, the rapper musters a less-than-compelling defense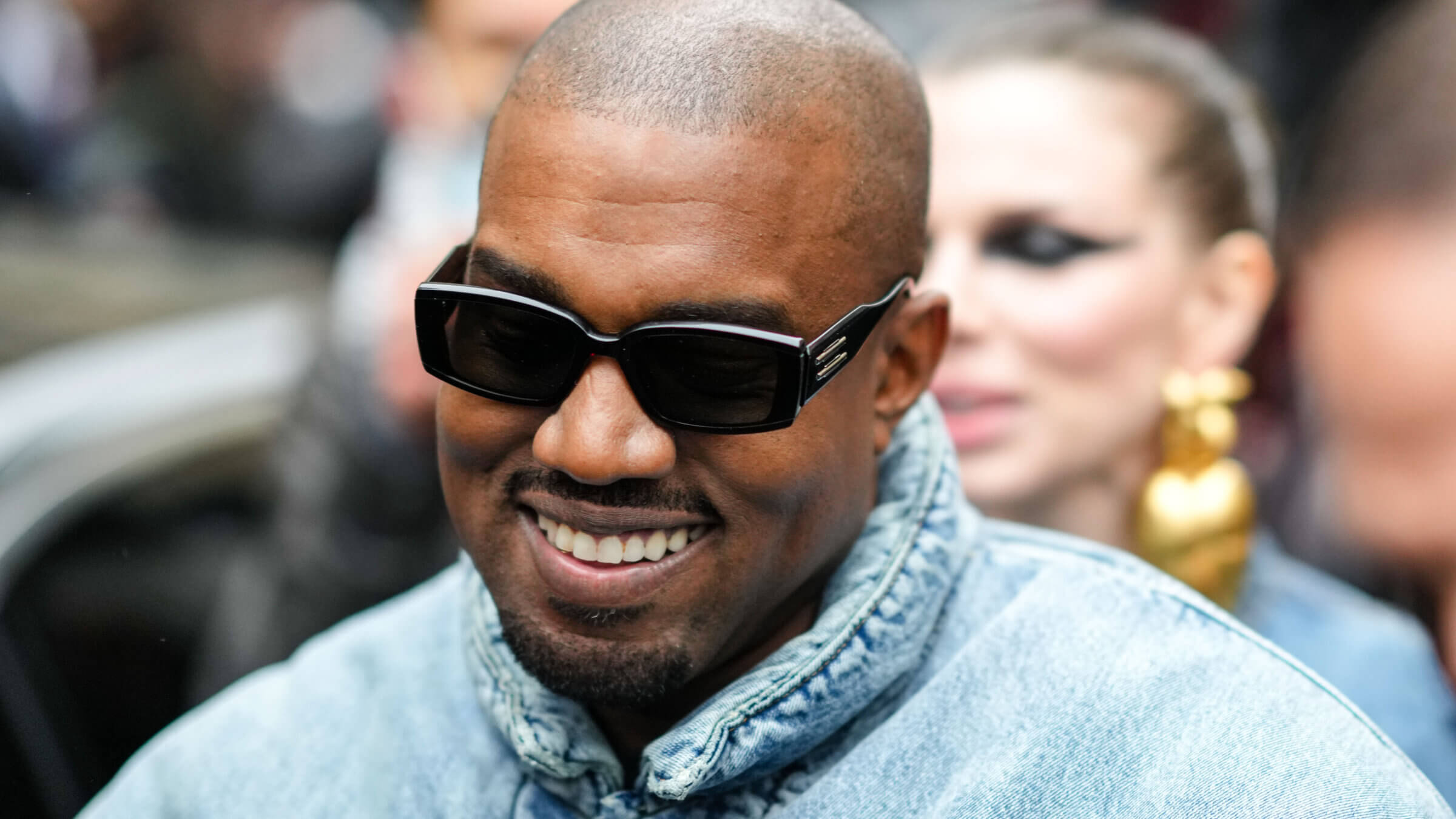 Kanye West's opinions about Jews are a matter of extremely public record. 
He voiced them on X, back when it was still Twitter, threatening to go "Death Con 3." He went on Alex Jones and praised Hitler. In what seemed like a sort of detente, he even offered, via Instagram in March, that Jonah Hill's performance in the 2011 film 21 Jump Street made him like Jewish people again. But until last weekend, West had yet to communicate his thoughts on the chosen people in his chosen medium of music. Never fear, there's a new Kanye track. Now to take a long sip of hot coffee and hit play.
In the new song "Vultures," West, who legally changed his name to Ye, claims to not recall who he "f–ed last night" due to Alzheimer's, and attempts to clears the air about his recent scandals.
"How I'm antisemitic?" West asks. "I just f–ed a Jewish b–." That he remembered this despite his previously stated mental decline shows that this must be a notable occasion.
For those wondering who West's Jewish bedfellow might be, the verse appears to intimate that this woman was his ex-manager Scooter Braun's ex-wife, Yael Cohen Braun. But forgetting all that, let's examine this defense.
It seems like a variation of the "I can't be racist/antisemitic/homophobic, I have Black/Jewish/gay friends," a fallacious line of reasoning that no one should take seriously. Sexually desiring someone in no way makes it impossible for you to be prejudiced against a group they belong to. Indeed, this kind of fetishization — or worse — is often another manifestation of that bigotry. 
But then again, West has always been a creature of id over superego, and so it's hardly surprising that he sees satisfying himself sexually with a Jewish woman as in some ways tantamount to tolerance.
If it is indeed true that West slept with a Jewish woman, he joins the ranks of such artists and thinkers as Virginia Woolf, Patricia Highsmith, Nico and Martin Heidegger, who had sex with Jews while also disdaining them.
When it comes to antisemitism, West is in pretty good company.