Culture
'She felt so real to me': Four young actors on how playing Anne Frank changed their lives
In Minnesota, Washington, Massachusetts and North Carolina, one story continues to exert a pull over the people who tell it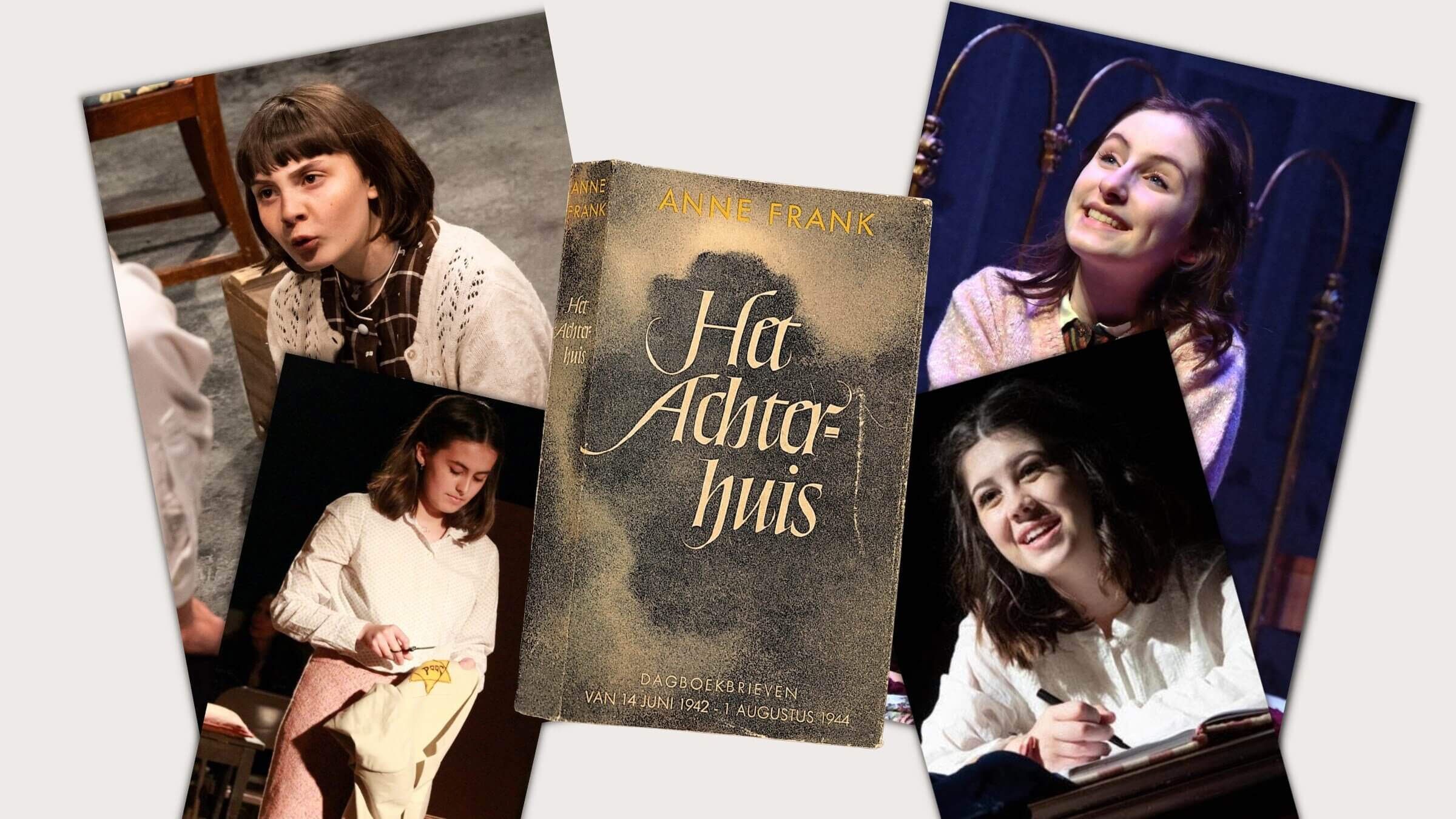 Editor's Note: This article is one in a series published in conjunction with Playing Anne Frank, our podcast about how The Diary of Anne Frank changed the lives of the people who brought it to Broadway, Hollywood, and the rest of the world. Other articles in the series can be found here,here and here.
The Educational Theatre Association keeps records of the most-performed plays in high schools across the United States. A Midsummer Night's Dream shows up a lot of the time. So do Our Town, Clue and Almost, Maine. And, after The Diary of Anne Frank premiered on Broadway in 1955 and toured the country in the late 1950s, it was one of the top shows for five decades.
Even now, as I write this, teenagers are building annexes, practicing dialogue and putting on costumes to play the Frank and Van Daan families. The Diary of Anne Frank played in Zionsville, Indiana, in January and February; a production is being staged this month in Jackson, Tennessee. This spring, it will open in Long Beach, California, and Holmdel, New Jersey. 
And Indiana University will premiere a new opera about Anne Frank this Friday, with music by the Pulitzer Prize-winning composer Shulamit Ran.
Most of our podcast Playing Anne Frank has focused on the history of the play — how it got to Broadway and Hollywood, how it became an early form of Holocaust education in schools. But I'm also interested in the ways the story continues to intrigue and impact young people in America. So, for "A Multitude of Annes," the seventh and final episode of the podcast, I talked to four teenage actors about what playing the title role meant to them and what they think it might mean to them in the future.
"Before being in the show, a lot of the history that I read was from books, and it seemed so far from now, and the world back then seemed so different that it never really felt quite real," Simone Jolly told me. She played Anne last spring at the Lakewood Playhouse in Tacoma, Washington. "Being in the show – it kind of changed the way that I thought about history. And also the world."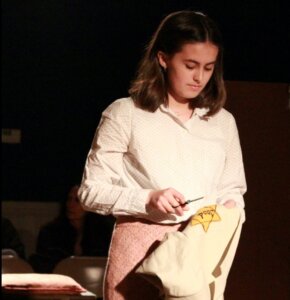 Avery Columbus played Anne at City on a Hill Arts in Fitchburg, Massachusetts, around the same time.
"My biggest takeaway is just to be grateful for certain things," she said. "I guess that gratitude for me is for being able to do the things that I love and to be outside and enjoy the simple things that she really just couldn't and that were taken away from her. 
"I go through some days and I'll catch myself thinking about lines from the play just because of things that are happening in my life," Avery added. "I'll be like, 'Wow, this really relates to her.'"
"I tried not to bring too much of myself into the role because it didn't really feel right," said Mia Patronas, who played Anne at the Duluth Playhouse in Minnesota in May 2022. "There just really isn't anything you can compare to what she experienced." 
She continued: "There's a monologue where she's talking about her friend Hanneli, and how she was thinking about how her fate could have been ending up in concentration camps. She's like, 'I just can't imagine what it would be like if we ended up in those concentration camps.' I think that monologue was the hardest part of the show because you're thinking 'What's next? Next is when they're being taken away.'"
"We definitely share a lot of the same personality traits," Reagan Mulvey told me. She played Anne Frank at the HART Theatre in Waynesville, North Carolina, in September 2021. "I'm a little bit fiery myself, so I could connect to that side of her.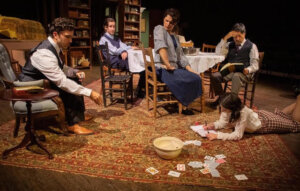 "It was a really heavy role to take on. And I did really hold that responsibility of trying to do her right. It's a really big responsibility to portray her the way that she was. She was an amazing person, so you don't want to mess it up. It feels like a really, really big responsibility. I really did hold her really close to my heart."
Over the course of our conversations, each of these young women told me that playing Anne Frank was, on some level, a life-changing experience, one that taught them about history in a new way and made that story come alive for them and for the people who saw it.
"We would all be in our dressing rooms at the end of the show," said Mia, the Anne from Minnesota. "The ending is a monologue by Otto Frank, but there were sound monitors so we could hear everything that was going on upstairs. And so he would end his monologue, the lights would go down, and there was just the most indescribable silence. It was just so weird. I can't even imagine how it felt for an audience member."
"The end of the show was so hard for me," echoed Reagan, the Anne from North Carolina. "I remember quite a few nights coming off the stage hyperventilating, because that was such an intense scene. I would go backstage and kind of recuperate while Otto was doing his final monologue. 
"And at the end, there would always be that awkward silence with the audience; they weren't quite sure how to react. You almost feel like the audience expects you to come out and be super grateful with that huge smile on your face. But I felt so solemn afterwards."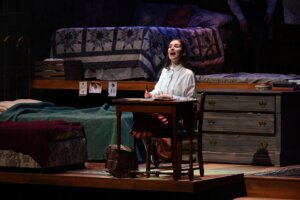 It's too early to tell how this experience will affect these actors in the long run — three of them aren't through with high school yet; one just started college. But they all told me that the show made them think hard about their life choices, including what careers they might pursue. 
One was considering journalism, another talked about medicine. And, like the thousands upon thousands of actors who've told this story on stage or will tell it in the future, they'll undoubtedly remember the words of a girl hidden away in an annex in Amsterdam who believed, in spite of everything, that people are really good at heart.
"She was a really hard character to play because she felt so real to me," said Simone, who played Anne in Tacoma. "But when the show was over, I never felt relieved that it was done. I loved being that character and being able to tell that story."