BINTEL BRIEFMy sons owe me so much money I'm broke. How do I get them to repay me?
Bintel says it will take a tough mother to wrangle these schnorrers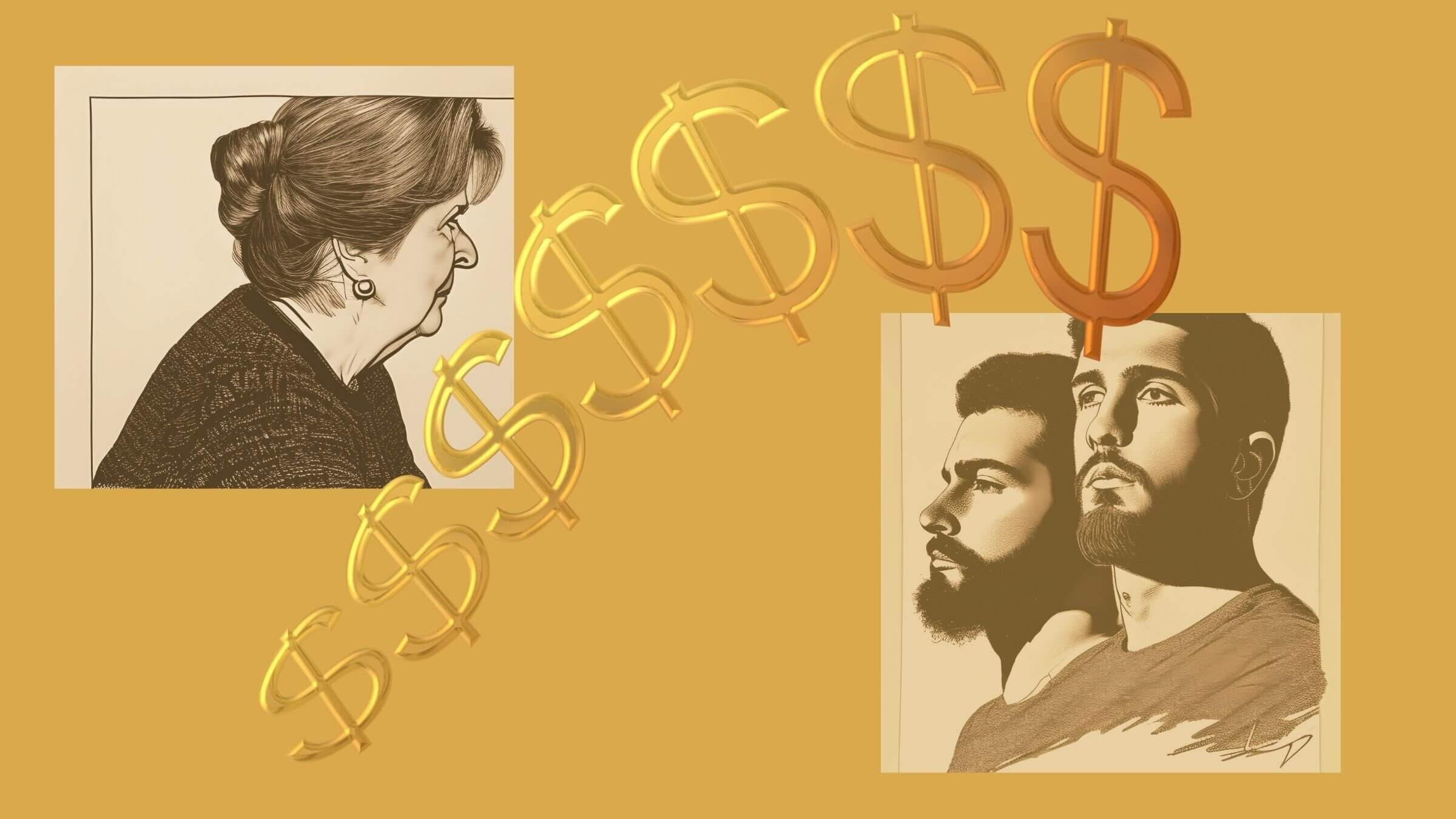 The Forward has been solving reader dilemmas since 1906 in A Bintel Brief, Yiddish for a bundle of letters. Send us your quandaries about Jewish life, love, family, friends or work via email, Twitter or this form.
Dear Bintel,
My grown sons owe me a lot of money. They realize this, but make no arrangements with me about repaying any amount. I'm a senior citizen and do not make a lot of money at my workplace. They know this as well.
My money will run out in a couple of months. I am very frugal and don't know how to handle my sons' reluctance to offer what is owed to me. I'm at my wit's end and may have to move from my apartment.
Signed,
Broke Mom
---
Dear Broke Mom,
When I was young, my father borrowed $3,000 from me to pay a gambling debt. I didn't have much more than that to my name, but I didn't hesitate to help. When I told my wise old Uncle Sol what I'd done, expecting a pat on the back, he puffed on his pipe, looked me in the eye and said in no uncertain terms: "That was foolish. You'll never get that money back."
I don't regret helping my dad, but Uncle Sol knew his brother well: I never got the money back. I hope your sons repay you — but either way, you and I both learned a lesson. Lending money is risky business. Do it out of love, but don't do it with money you can't afford to lose.
That said, what can you do to try and get repaid? I've got several strategies for you, but you'll have to be tough.
You say your sons "make no arrangements" and they're "reluctant to offer what is owed" — which makes it sound like you think the cash should magically appear. 
It won't. You must ask for it in a forthright way. 
To help you stick to your guns, write down the facts and your needs in advance of any conversation: "On (date), you borrowed (amount) from me. I need the money by the end of the month to pay my rent."
Then call them up or schedule a meeting to make a formal request for repayment. If there's a family member on good terms with all of you, see if they'd serve as an impartial witness and arbitrator — a one-person beit din, if you will. 
If you have records — checks, bank withdrawal receipts, signed agreements or emails about the money — dig them up and present copies as a starting point.
Propose a repayment schedule — say, a third by the end of the month, a third two weeks after that, and a third the next month — and see what they counter with. Or ask for an installment every time they get a paycheck until the total is paid off. 
Make sure they know there are real consequences here, that you'll have to move if they don't pay up. Sometimes guilt motivates people. 
If they don't have the cash on hand, tell them to get it from somebody else (or as our Christian friends might say, borrow from Peter to pay Paul). They can ask a friend or another relative; get a bank loan or refinance a mortgage; sell an asset; borrow against retirement savings; get a high-interest loan through a credit card, or take a second job. None of these are ideal for them, but that's not your problem; you sacrificed to lend them the money, and now it's their turn.
Restate points of consensus as you proceed, write them down and have everyone initial a final agreement. I know it is difficult and strange to treat your own children like business associates — and deadbeat ones at that — but they've forced this on you. 
Don't get sidetracked by anger (yours or theirs). Don't get bogged down with discussions of problems or excuses (or, for that matter, politics or the weather). Focus on the goal: You need your money now. Follow up with emails and letters mailed to their homes laying out the terms.
But what if they just say no, or they beat around the bush, or they say they'll pay and then don't? You have two options, both admittedly unpleasant.
First, shame them within the family. Let every sibling, cousin and elder know that these guys are taking advantage of their poor old mother. Repeat after me: "I didn't raise them this way, but they've turned into a couple of schnorrers!"
Feel free to beat your breast and rend your garment. After all, didn't they learn the Ten Commandments in Hebrew school? (No. 5: Honor thy father and mother.) Maybe a call from Aunt Sophie or a text from cousin Phil (who would never do this to his mother!) will get things moving.
Second: small-claims court. In New York City, any individual can sue another individual for up to $10,000 for a filing fee of $15 or $20. The prospect of an unpaid judgment damaging their credit rating might spur them to pay up.
Both of those options are last resorts that will undoubtedly hurt your relationship with them (and cut you off from existing or future grandchildren). So don't go there until your reasonable requests for repayment have been rebuffed, and only if you can't bear the thought of never getting this money back.
(I'm assuming, by the way, that there are no extenuating circumstances here, that your sons are not homeless, bankrupt, chronically ill, etc. If they are, a tough approach is pointless at best and heartless at worst.)
It's also OK to decide, now or at any point along the way, that giving up makes more sense than going to the mat. You can't make other people do the right thing, and sometimes the path of least resistance is the best way forward. You may want to think long and hard about which is worse: moving apartments — or taking your own kids to court?
Signed,
Bintel