Culture
Why has Osama bin Laden's antisemitic 'Letter to America' gone viral on TikTok?
TikTokers are posting about the 'mind-opening letter' that justifies terrorism through US support for Israel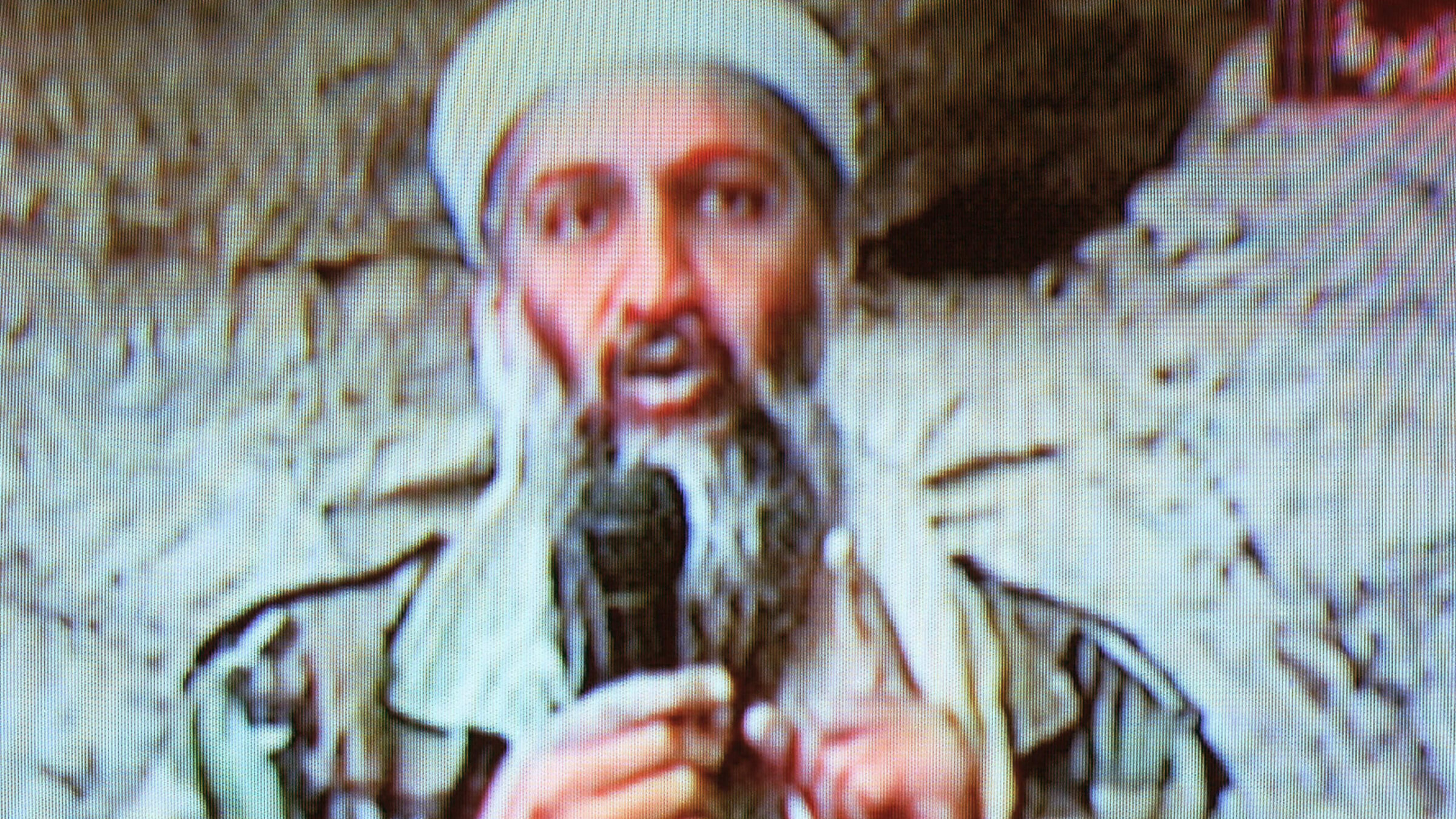 Osama bin Laden's "Letter to America," an eight-page screed justifying violence against the U.S., has gone viral on TikTok.
Over and over, TikTokers have been broadcasting their reactions: "This letter was insanely mind-opening." "You're probably waking up." "I feel like I'm going through an existential crisis." "Everything he said was valid." "My eyes have been opened." Many of the videos have hundreds of thousands of likes.
In a video meme, people show their joy upon hearing that bin Laden was assassinated in 2011, but abruptly shift to a look of horror. "Reading his letter to America and knowing he was right," they're captioned.
"Reading this letter, it becomes apparent to me that the actions of 9/11 and those acts committed against the U.S.A. and its people were all just the buildup of our government failing other nations," one video explains.
when I realized his letter was entirely about Palestine, capitalism, and western colonization i felt a glass wall shatter. Is this what ex cult members feel like when they become self aware pic.twitter.com/qivSrxKA3m

— sal 🫐 (@ghostinmypocket) November 16, 2023
Why would a letter published by a long-dead terrorist leader trend now? Well, like nearly every other online trend in this moment, it's connected to the Israel-Hamas war. 
As debates rage over Hamas' attack on Oct. 7 — with some activists arguing that it was a legitimate act of resistance against an oppressor — bin Laden's letter, explaining his reasons for attacking the U.S. and justifying killing civilians, gives insight into the rationalizations behind a terrorist attack. And as the debate over Israel and Gaza grows increasingly polarized, some Americans on TikTok are finding themselves sympathetic to bin Laden's arguments, which justify violence against the U.S. largely in terms of Israel and its impact on Palestinians.
"The creation of Israel is a crime that must be erased," he writes, "and you are the leaders of its criminals."
In an argument echoed by Hamas in its statement on its Oct. 7 terrorist attack, named "al-Aqsa Flood," bin Laden says that Jews in Israel plan to destroy al-Aqsa mosque, located on the Temple Mount in Jerusalem, and calls any Jewish historical ties to Israel "a fabrication." Allah, he states, gave the land to Muslims, and any other inhabitants are occupiers whose eradication is endorsed by God.
This first half of the letter mirrors some of the progressive discourse around the Israel-Hamas war. Criticizing American funding of war around the world, and particularly the impact of U.S. military occupation in Iraq and Afghanistan and the surrounding Islamophobic rhetoric, has become mainstream. Similarly, increasing attention has been paid to the perspective of Palestinians, including some activists who argue that there was no nonviolent option left for resistance. This too fits in with bin Laden's arguments.
But bin Laden's argument isn't just against Israeli oppression of Palestinians. It's against Jews in general, and, in its second half, it endorses several pernicious antisemitic conspiracy theories about Jewish control and moral corruption. (The letter also criticizes homosexuality, gambling and alcohol use as offenses against God, and demands that the United States accept Islam.)
"The Jews have taken control of your economy, through which they have then taken control of your media, and now control all aspects of your life making you their servants and achieving their aims at your expense," bin Laden writes. "Your law is the law of the rich and wealthy people, who hold sway in their political parties, and fund their election campaigns with their gifts. Behind them stand the Jews, who control your policies, media and economy."
The Palestinian liberation movement is not fundamentally antisemitic, and in fact includes progressive Jewish organizations. But some bad actors have used the current environment as cover to promote antisemitic ideas and conspiracies, including posting videos praising Hitler. They are jumping on the bin Laden trend, adding new conspiracies such as that Israel was actually behind 9/11, which is likely why numerous sites, such as The Guardian, have removed it from their sites.
But many of the longer videos — the ones that give explanation, not just a vague statement that the letter is mind-blowing in some indeterminate way — are not focused on bin Laden's criticism of Jews, or even Israel. Instead, their eye-opening realization seems to be that bin Laden's terrorism was not, as many said they'd been taught, simply because he "hated America and hated freedom," as one video said, but instead, at least in part, because of his criticism of the impact of U.S. military policies on Muslims.
The thing is — there are numerous articles and figureheads critical of the United States government, its military and its engagement with international affairs. Surely TikTokers can find a mind-blowing, existential crisis-causing piece to share that isn't peppered with antisemitic conspiracy theories — or written by Osama bin Laden.