125 greatest Jewish movie scenes
How Ernst Lubitsch punched Hitler in the face
In an unforgettable scene in 'To Be or Not to Be,' a Polish actor gets the last laugh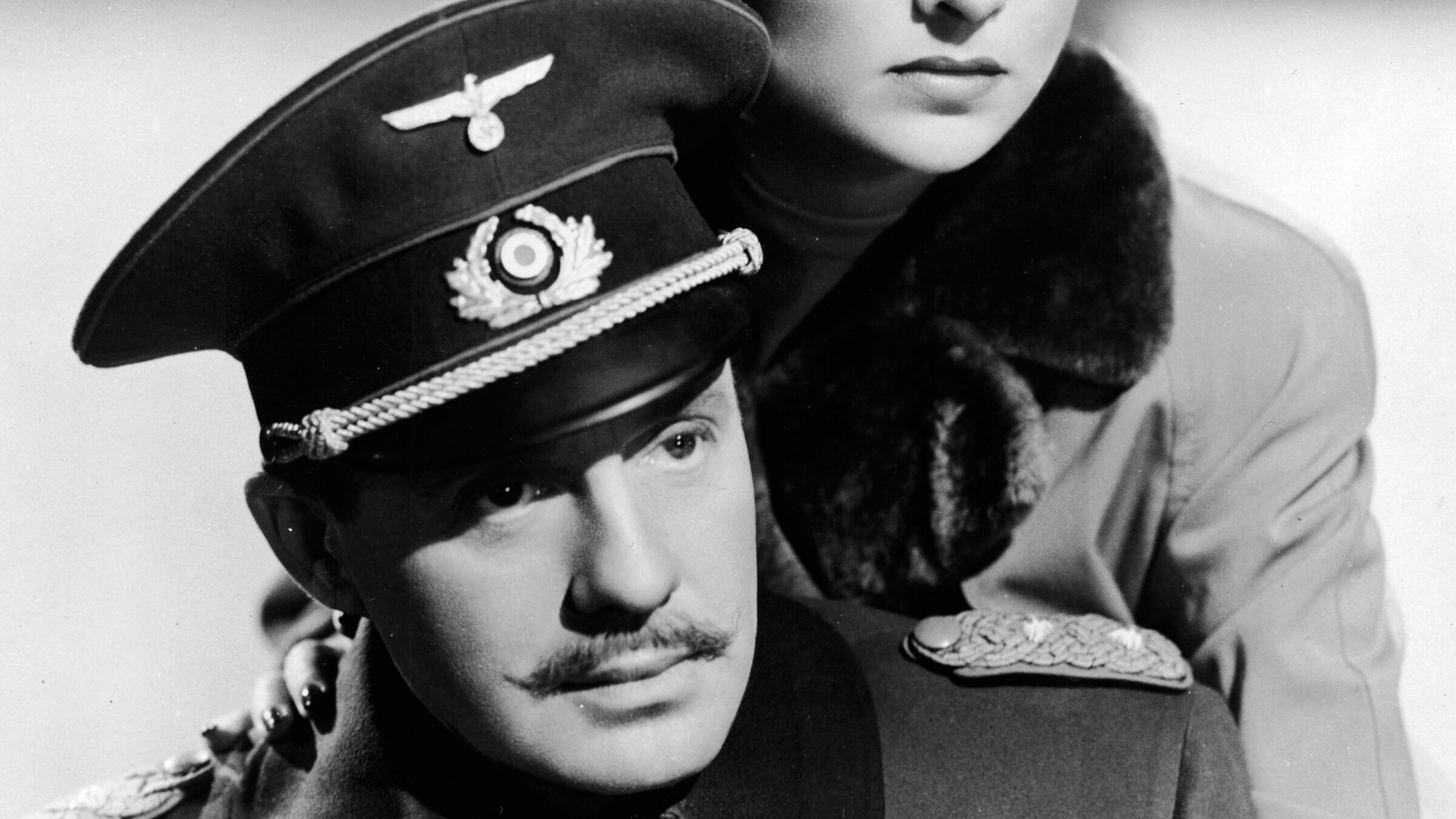 This essay is part of the Forward's list of 125 greatest Jewish movie scenes. You can find the whole list and accompanying essays here.
How dare he? This appears to be the consensus critics came to upon watching "To Be or Not to Be," a comedy set in Nazi-occupied Warsaw, in 1942. How dare the director, Ernst Lubitsch, find humor in fascism? How dare he milk war for entertainment? How dare he be so callous, so inappropriate, so tasteless? "What is the point of contact between an utterly artificial plot and the anguish of a nation which is one of the great tragedies of all time?" Bosley Crowther wondered in his review for The New York Times. He concluded that Lubitsch had "an odd sense of humor," which is like a couch potato concluding that Usain Bolt has an odd way of circling the track.
Adolf Hitler was appointed chancellor of Germany in 1933. Pretty much ever since, artistically minded Jews have been getting their revenge. In Steven Spielberg's "Raiders of the Lost Ark," Indiana Jones beats up a veritable Nuremberg rally of Nazis; in 1941, Jack Kirby drew Captain American punching der Führer himself in the face. With "To Be or Not to Be," Lubitsch seems to have asked himself, "How can I, a German Jewish émigré, do the maximum amount of damage to the stern, self-serious Nazi Party?" and answered, "By not taking them seriously, of course." Here's what he came up with: A Hitler lookalike raising his hand and saying "Heil myself!" More plot twists than a season of "The Twilight Zone"! More disguises than a "Mission Impossible" movie! Entire paragraphs of double-entendres! The sexiest "Heil Hitler" ever committed to film! A Nazi who sounds like the offspring of Dr. Strangelove and Kermit the Frog! Fake beards!
If you held a gun to my head and demanded I sum up the utterly artificial plot of "To Be or Not to Be" (quick question for Bosley Crowther's ghost: Can a plot be non­-artificial?), I'm not sure what I'd say. Like "The Big Lebowski," another Jewish comic masterpiece, "To Be or Not to Be" is one of those movies you can watch over and over without committing to memory. You'll remember characters and one-liners, but not the big picture, probably because several big pictures' worth of plot have been crammed into 99 minutes. I've just watched it for the third or fourth time, and this is what I can tell you: A ham actor named Tura, played by Jack Benny, suspects that his wife Maria, played by Carole Lombard, is cheating on him with a handsome pilot. The pilot, a member of the Polish resistance, introduces Maria to the resistance leader Professor Siletsky, who turns out to be a Nazi agent. In the process of trying to catch his wife, Tura stumbles into becoming a resistance leader himself.
All of which leads up to the scene where Tura, disguised as Professor Siletsky, ventures into a roomful of Nazis and talks his way out of a death sentence, using one of those fake beards, plus a razor. That's how I'd describe it to initiates, at least, but for some time now I've thought of it as The Scene, plain and simple: the perfect storm of slapstick and screwball, suspense and irony, artificial plotting and anguish, somehow rebutting an evil ideology point by point and floating merrily above it.
Though Tura is giving the performance of his life as Siletsky, Colonel Ehrhardt, the Strangelove-Kermit soundalike, is certain he's dealing with an imposter. But certainty turns out to be no match for Tura's guile. Ehrhardt, trying to toy with his prey, locks Tura in a room with the actual, Siletsky, who was recently shot by Maria's pilot. Tura uses his time alone to shave Siletsky's beard and replace it with a fake one, making it seem as though the dead Siletsky is the imposter and, by process of elimination, that he, Tura, is the real deal. Just to unpack this: Tura has become a triple agent, a resistance agent impersonating a Nazi impersonating a resistance agent. That's some advanced spycraft.
As soon as Ehrhardt steps back into the room and pulls the fake beard off of Siletsky's face, he starts begging for Tura's forgiveness. He even turns down an offer to pull Tura's own beard (which is, of course, fake as well). At this point, Tura's friends, disguised as Nazis, burst into the room to fake-arrest him and save the day — pointlessly, since Tura has already saved it. But even here, after all the quick thinking and fake beards turn out to be for naught, Tura gets in one final swipe at the colonel that makes it clear who's in charge and even clearer what the funniest American movie of the decade was.
It's a loser's game to explain why funniness is funny, but I can't resist pointing out two things: first, that Ehrhardt the big, tough Nazi, goes from swagger to pathetic groveling in under three minutes, and all it takes is a theater prop; second, that the Nazis in this movie, though obsessed with classifying people into categories like "Jew," "Aryan," "ally," and "enemy," can't even tell one of their own from a fraud. 
Years later, when Lubitsch and Lombard were dead, Crowther was a dinosaur, and "To Be or Not to Be" was a laureled classic, the CIA learned of an old Nazi plot to assassinate Hollywood celebrities. One was Jack Benny. Benny made his share of anti-Nazi statements, but even if The Scene had been the only thing he ever did, I suspect his name would have made the list anyway. There's more than one way to punch Hitler in the face.