Fast Forward
Deni Avdija wrote "Am Yisrael Chai" on his shoes. Then he played one of his best games of the year.
Avdija's all-around performance showcased the player the Wizards hope he can become more consistently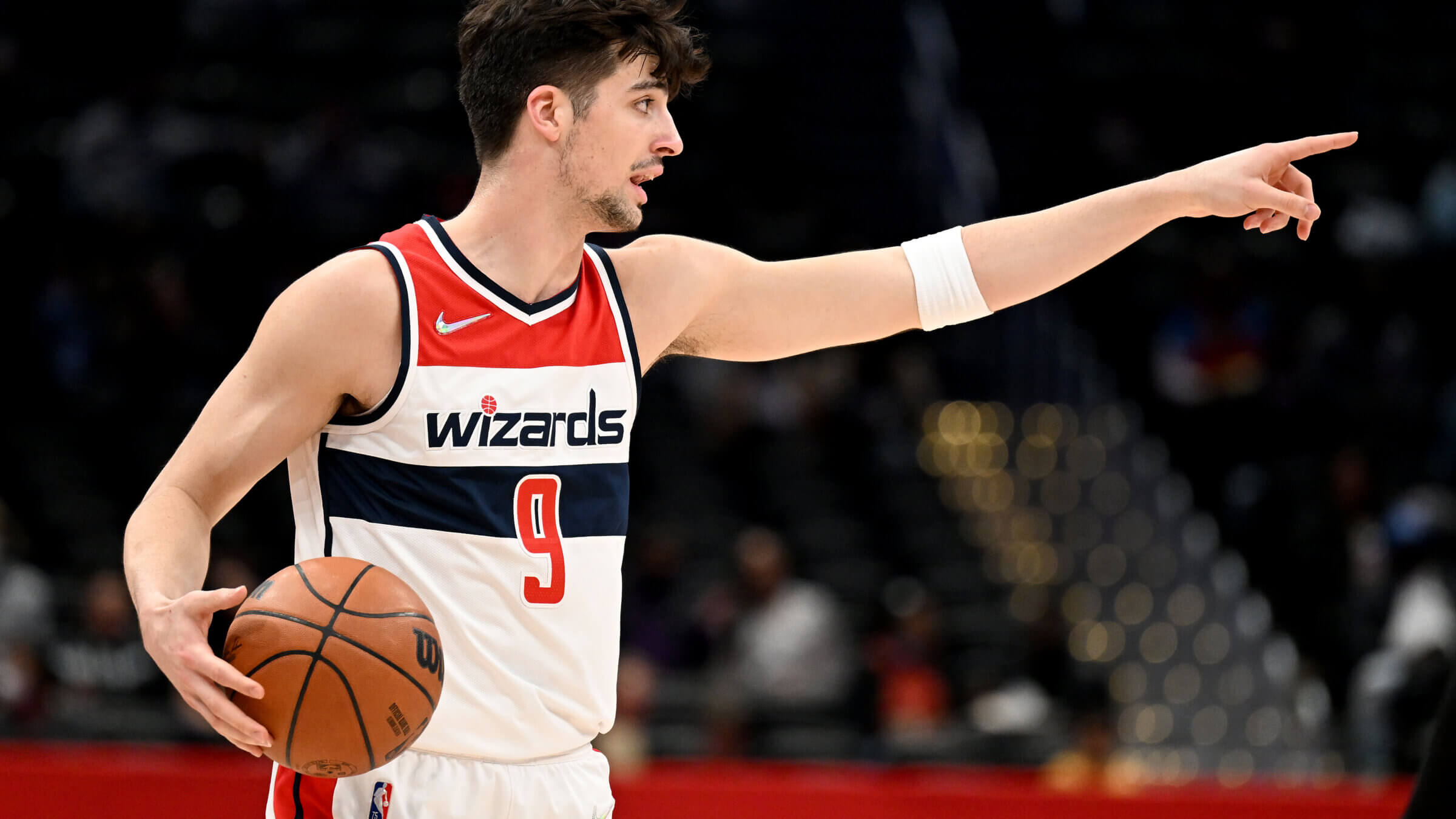 A night that began with a solemn tribute to his home country ended with one of Deni Avdija's brightest performances of the season.
Expressing solidarity through your sneakers is a kind of holy ritual in the NBA, frequently undertaken by players whose hometown or community is reeling off the court. So, following three separate terrorist attacks in a span of eight days that claimed 11 Israeli lives, Washington Wizards forward Deni Avdija wrote "Am Yisrael Chai" — the nation of Israel lives — in Hebrew next to a star of David on his Nikes.
View this post on Instagram
Captioning an Instagram post about the message, Avdija wrote, "You're always in my heart, always with me, everywhere, every second. On days like this take care of yourselves and our country. Sending love and a hug from afar."
Perhaps inspired by his own message, Avdija, who is the league's only Israeli player, proceeded to ball out in Wednesday night's game against the Orlando Magic. He finished with eight points, eight rebounds, five assists and a block in 26 minutes, flashing the all-around game that made him a top-10 pick in the 2021 NBA draft.
It hasn't been an easy season for Avdija, who has struggled finding his game amid a logjam at the forward position on the Wizards roster. With his shot wavering, the Beit Zera native has earned most of his minutes on the defensive end, where Washington is ranked in the bottom half of the league.
But his offense has been picking up lately, partly thanks to trade-deadline moves that more clearly defined his role and freed up playing time. Wednesday's game showed how dynamic the 6'9" Avdija can be when he's playing with confidence.
?דני אבדיה מול אורלנדו: 8 נקודות, 8 ריבאונדים, 5 אסיסטים וחסימה ב- 26 דקות. וגם: מסר של חיזוק pic.twitter.com/w2Oi1gPEcY

— Washington Wizards ?? (@washwizardsil) March 31, 2022
Facing up in the post, he used his height to find a cutter for an assist. A minute later, he caught a pass a few feet behind the three-point arc, and without hesitation launched a three that swished. He also scored as a cutter, created a pair of dunks for teammates, blanketed a driver and blocked his layup attempt.
Perhaps most impressive was a cross-court, one-handed bullet pass he made off the dribble to find an open Corey Kispert in the corner. It's not often 6'9" players record five assists in a game — they don't normally control the ball that much. Avijda's now done it four times this season.
"Overall I feel more comfortable on the court" this year, Avdija said after a 14-point, 8-rebound performance against Chicago earlier this week. (He dropped a behind-the-back dime in that one.) "I can show what I can do."
He'll look to build on a string of recent performances on Friday against Dallas.