Fast Forward
Holocaust survivor, 91, dies while hiding in basement in Ukraine
Vanda Semyonovna Obiedkova previously evaded Nazi arrest at the age of 10 by hiding in a basement.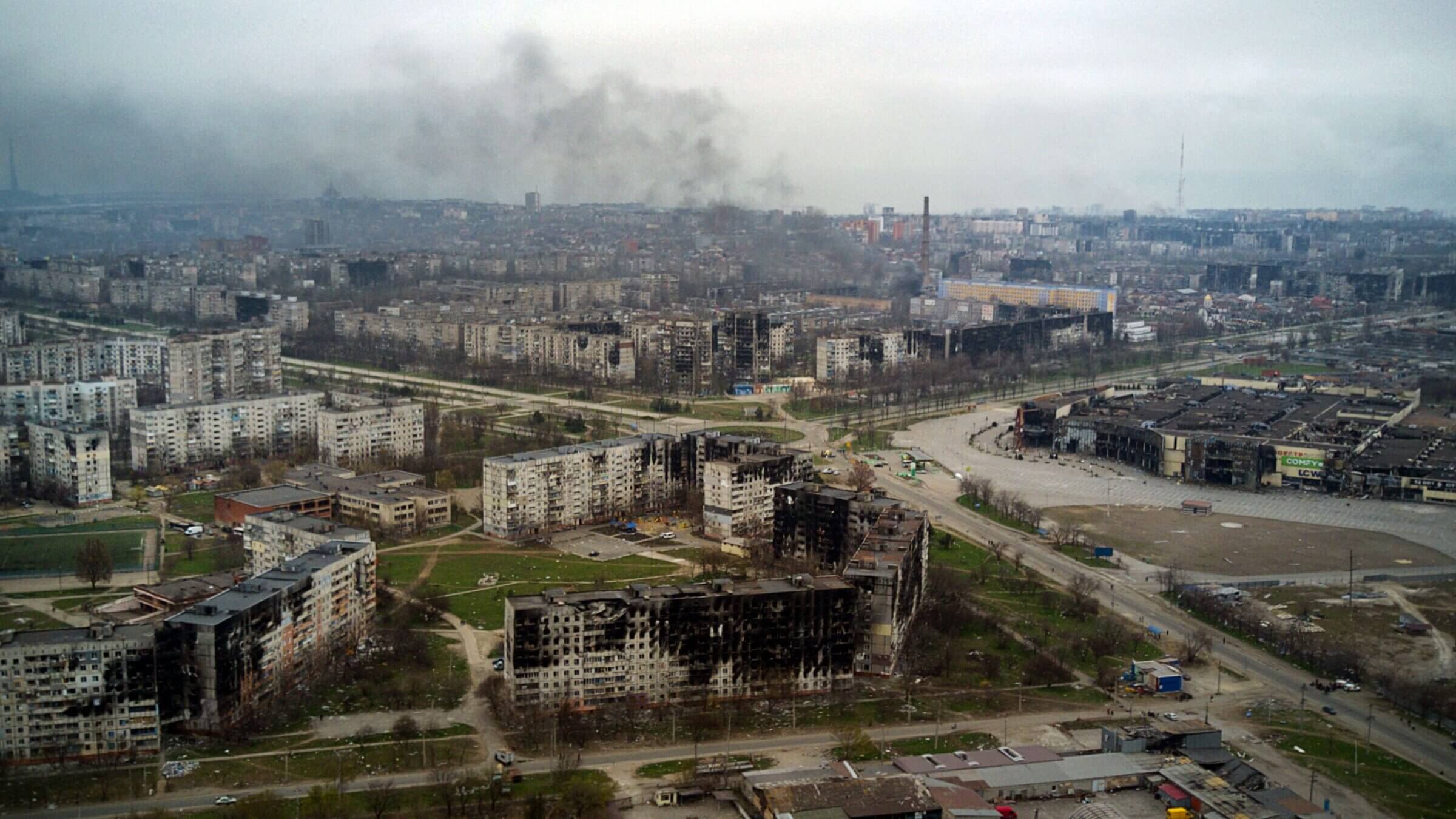 A 91-year-old who survived Nazi roundups during the Holocaust died while sheltering in a cold basement in besieged Mariupol.
Vanda Semyonovna Obiedkova's death on April 4 was reported by Chabad.org, which helped evacuate her family, among others, earlier this week.
"Mama didn't deserve such a death," said Obiedkova's daughter, Larissa, hours after arriving in a safe location. 
Mariupol has become the most heavily bombed and damaged city in Russia's war with Ukraine. Larissa and her husband risked their lives earlier this month when they buried Obiedkova in a public park near the Sea of Azov. 
At 10 years old, Vanda Semyonovna Obiedkova survived the Germans by hiding in a basement in Mariupol.
81 years later, she died in a basement in the same city as a victim of the horrific war hiding from the Russians.

Read more: https://t.co/6QPx6vahFh pic.twitter.com/TyjiyfK09A

— Auschwitz Memorial (@AuschwitzMuseum) April 19, 2022
Born in Mariupol on Dec. 8, 1930, Obiedkova was 10 years old when Nazis arrived in the city during October of 1941 and began rounding up the city's Jews. While Nazis took away her mother, Obdiekova evaded the same fate by hiding in a basement.
She was later detained in ditches on the outskirts of Mariupol, but family friends convinced Nazis that she was Greek. Her non-Jewish father checked her into a hospital, where she remained until the city's liberation in 1943. 
The full account of Obiedkova's Holocaust experience is captured in a 1998 interview she did with the USC Shoah Foundation.
When Russian bombardment began in early March, Obiedkova and her family moved into the basement of a neighboring store with no water, heat or electricity. 
With shells raining down from the skies and snipers positioned near the closest sources of water, every trip for water was dangerous. "Every time a bomb fell, the entire building shook," Larissa said. "My mother kept saying she didn't remember anything like this during the Great Patriotic War," referring to World War II.
Mariupol was last hit particularly hard in 2014, when war began. At the time, Obiedkova and her family escaped with other members of Mariupol's Jewish community to a Chabad campground in western Ukraine with Rabbi Mendel Cohen, director of Chabad-Lubavitch of Mariupol and the city's sole rabbi.
The family eventually came back to the Ukrainian port city, but now there's no return in sight. "There's no city, no work, no home – nothing," Larissa said. "What is there to return to? For what? It's all gone. Our parents wanted us to live better than they did, but here we are repeating their lives again."
Yet Larissa said that she has managed to find comfort in the Chabad of Maripuol, noting that "community, family during this time" is "all we have left." 
Obiedkova and her family were active in the city's Jewish community; she frequently received medical aid from Cohen's synagogue.
"Vanda Semyonovna lived through unimaginable horrors," Cohen said. "She was a kind, joyous woman, a special person who will forever remain in our hearts."