Fast Forward
American tourists brought a shell to the Israeli airport
One man was hospitalized for injuries sustained as he tried to flee via a baggage carousel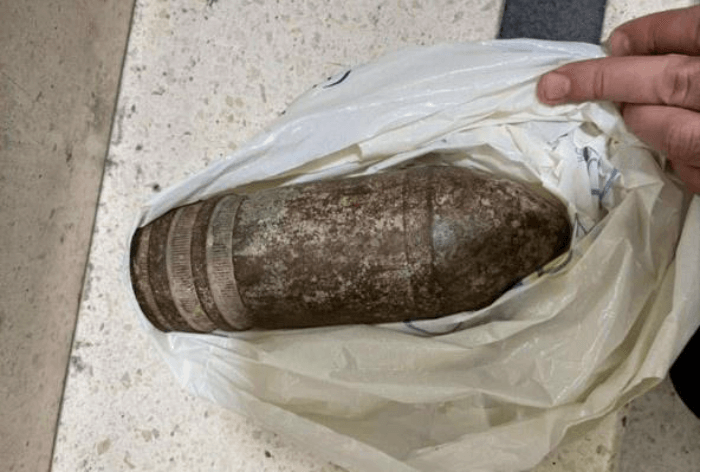 An American child visiting Israel found an unexploded shell in the Golan Heights, and the child's parents decided to take it home as a souvenir, apparently unaware that a bomb can endanger anyone who comes near it.
At Ben Gurion Airport Thursday, security officials found the incendiary projectile packed in the family's luggage and quickly moved to evacuate the terminal. Travelers grabbed their children and rushed to the exits, and some dropped to the ground. A 32-year-old man was hospitalized after trying to take a shortcut onto a baggage carousel. Video posted to Twitter captures the chaos:
תיעוד: בהלה בנתב"ג בעקבות חשש מחפץ חשוד. לאחר בדיקות הוכרז על חזרה לשגרה@sharonidan pic.twitter.com/pOMLp3oaeC

— כאן חדשות (@kann_news) April 28, 2022
Israeli and Syria have fought repeatedly in the Golan Heights, with wars in 1967 — when Israel captured the territory — and 1973. Israeli annexed the land in 1981, and former President Donald Trump made the U.S. the first country to recognize Israeli sovereignty over the Golan Heights in 2019.. Israelis are taught to never handle anything that looks like debris left over from the fighting.
After they were interviewed by Israeli security at the airport, the family was allowed to board its flight home.