Fast Forward
Camp Ramah director accused of mishandling sexual assault placed on leave
Camp Ramah in the Berkshires has been rocked by allegations leveled in a lawsuit from a former camper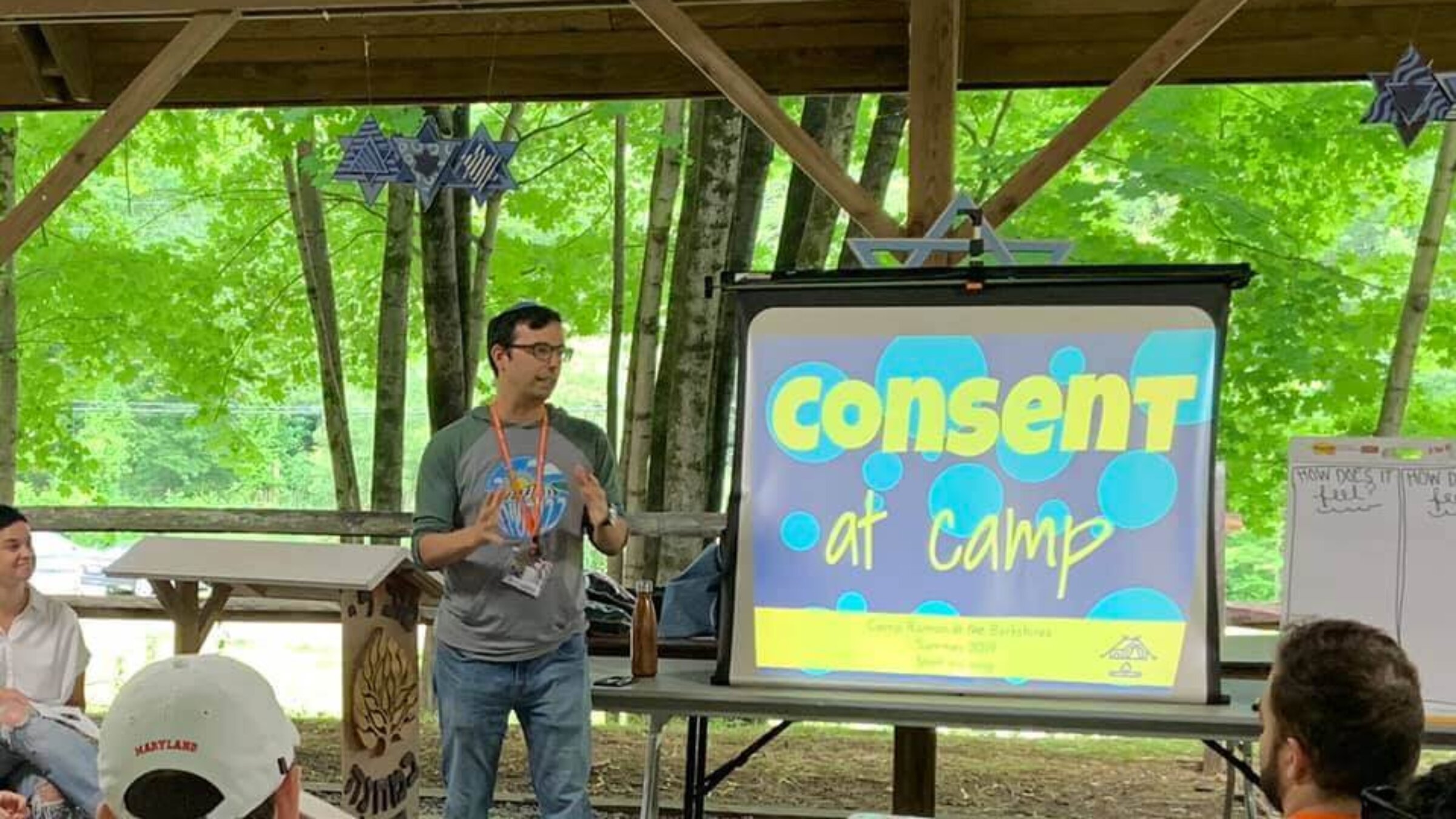 Rabbi Ethan Linden, the director of Camp Ramah in the Berkshires, has been placed on leave after a lawsuit was filed last week accusing him of downplaying an alleged sexual assault that took place between two campers in 2018.
"Due to the allegations that have been made against Camp and our Camp Director, we are placing Rabbi Ethan Linden on administrative leave effective immediately," Richie Friedman, president of Ramah Berkshires, wrote in an email to community members Friday morning. "We have discussed this matter with Rabbi Linden and he agrees that a leave of absence is in the best interest of Camp Ramah in the Berkshires."
In the lawsuit, Linden was accused of a series of missteps related to a 2018 incident in which a female, teenage camper reported waking up to find a male camper with his hands on and inside her genitals.
"I don't really think this is that big of a deal, he [the assailant] is just a horny little boy," Linden allegedly told the girl. The lawsuit also states that Linden discouraged the girl from telling her parents about the incident, and that police had to ask Linden and other camp officials twice before they removed the boy from camp.
The boy was subsequently charged in family court, according to the lawsuit.
Friedman said the board would "reassess Rabbi Linden's status once there has been a thorough review of this matter." Amy Skopp Cooper, director of the National Ramah Commission, will manage the Berkshires camp this summer.
On Wednesday, Friedman sent an email to the group that was more supportive of Linden's actions. "We want to make sure you understand some facts that are not in dispute," Friedman said in that message. He stated that the lawsuit involved "two campers, who were both minors at the time" and that Linden had contacted "state authorities about the misconduct" and provided a sworn affidavit to law enforcement.
Friedman said at that time that the board was "investigating the allegations in the complaint, including the response of camp leadership."
In an email sent later on Wednesday, the rabbinical association of the Conservative movement, with which Camp Ramah is affiliated, sent an email warning its members "to be especially sensitive to the voices of victims of rabbinic misconduct."
"When people may be at risk by the actions of our rabbis, we must act swiftly and responsibly," Rabbi Jacob Blumenthal, head of the Rabbinical Assembly, wrote in the email. "We recognize that too often victims of misconduct, who bravely come forward with disclosures, have not been given proper attention."