Fast Forward
House members ask to double funding for office of special envoy on antisemitism
The office, headed by Ambassador Deborah E. Lipstadt, monitors antisemitism abroad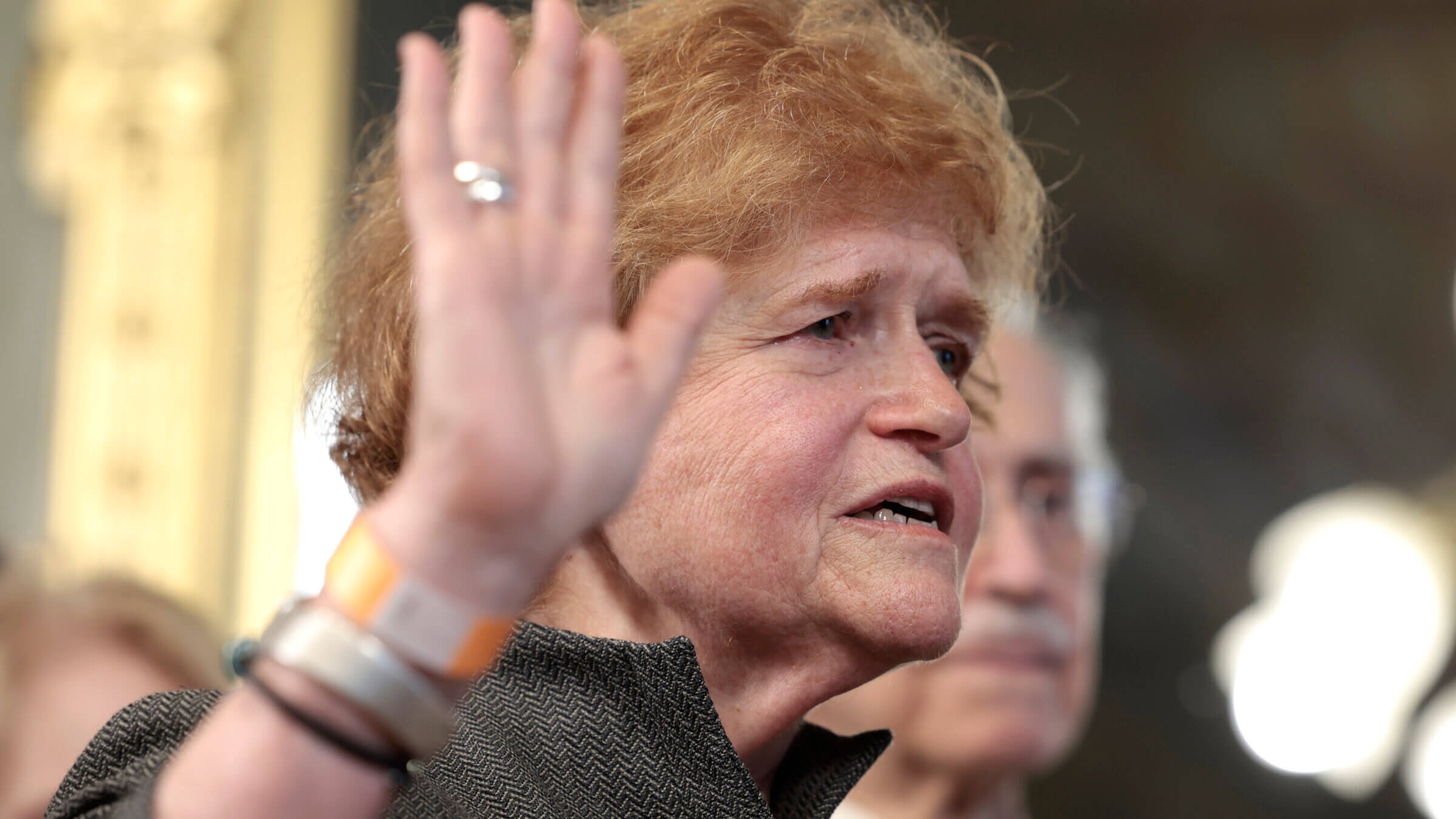 Democratic House members are urging the federal government to double funding for the State Department's office of the special envoy to monitor and combat antisemitism in the upcoming Fiscal Year 2023 appropriations bill. 
Rep. Lois Frankel of Florida, who is Jewish, has requested at least $2 million for the office of the special envoy, citing a global rise in antisemitism, a spokesperson confirmed on Friday. 
The office, headed by Ambassador Deborah E. Lipstadt, monitors antisemitism in cooperation with embassy staff abroad. It was established in 2006 after the bipartisan passage of the Global Anti-Semitism Review Act of 2004. The current budget is $1 million, which was increased from $500,000 in 2020. The office has 10 staffers, some of which are temporary.
On the Senate side, a group of 28 senators called for a much smaller increase in funding for the office — 50% — though they were aware that their House colleagues were asking for a doubling of its budget, according to two people familiar with the matter who requested anonymity to preserve working relationships.
Sen. Jacky Rosen of Nevada, who led the effort, said that it's critical that Lipstadt "have all of the resources her office needs to succeed in the mission to protect Jewish communities around the world."
The Anti-Defamation League (ADL) and American Jewish Committee (AJC) both issued a statement supporting the Senate effort.
Kenneth Bandler, an AJC spokesperson, maintained that the 50% increase is the same amount that Congress requested last year. He also said that the House increase has so far only been supported by Democratic members and that the group traditionally backs bipartisan initiatives. Only one Republican, Sen. Mike Rounds of South Dakota, signed on to the Senate letter.
"ADL supports the vital mission and work of the U.S. Special Envoy to Monitor and Combat Antisemitism and believes the office needs to be fully funded to carry out its important work," ADL CEO Jonathan Greenblatt said in a statement. "We strongly support an annual budgetary increase for the office and hope that its budget will continue to grow to meet the challenge of rising antisemitism around the world."
This post has been updated.