Fast Forward
Ben & Jerry's files lawsuit against Unilever over sale of Israeli operations
The ice cream company is seeking to stop the sale to American Quality Products, deeming the transaction 'inconsistent' with its views of Israeli settlements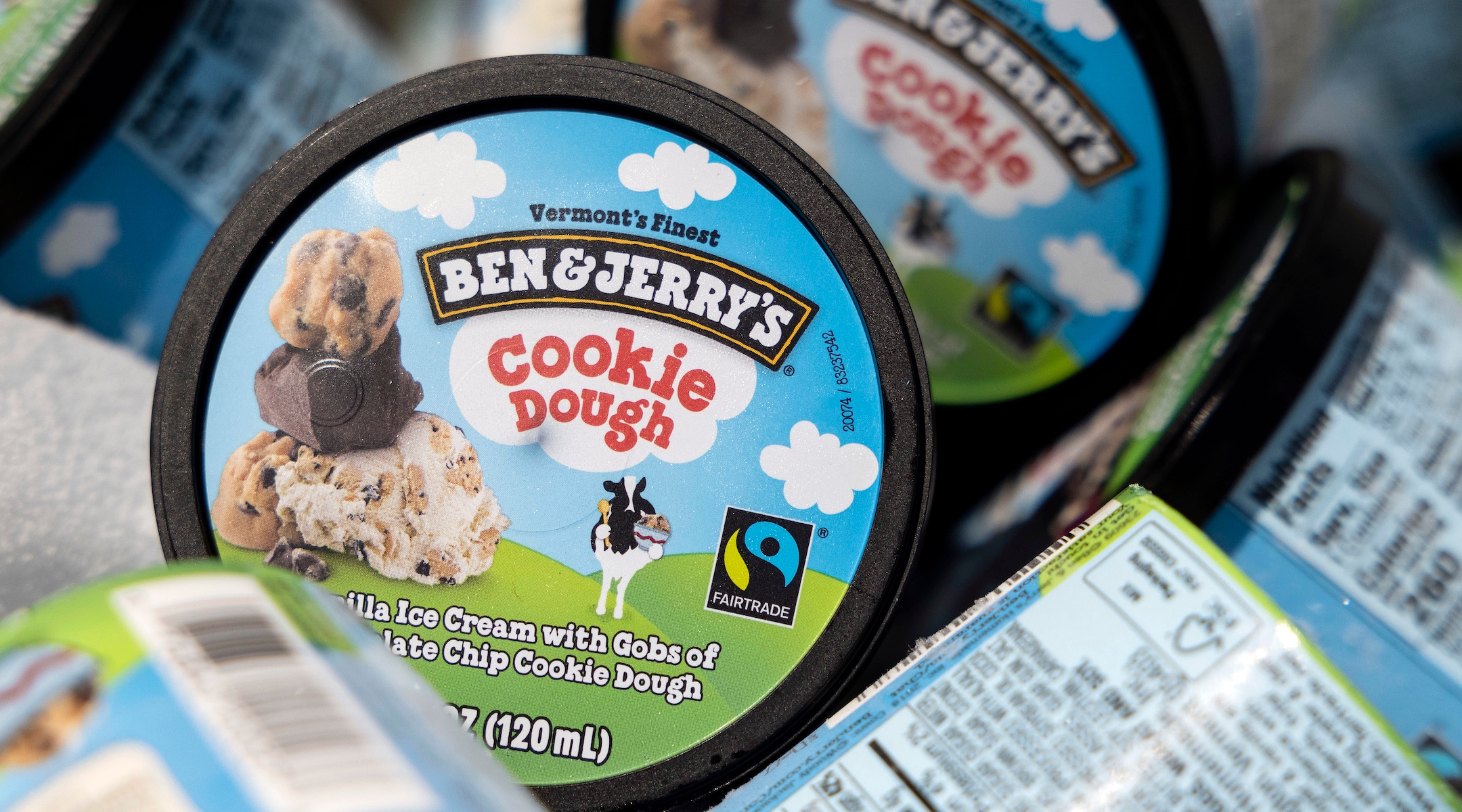 Ben & Jerry's filed a lawsuit in federal court Tuesday against its parent Unilever for the international conglomerate's intention to sell its Israeli operations to a company that plans to produce and sell the ice cream brand in the Israeli-occupied West Bank.
Ben & Jerry's asserts in the suit, filed in U.S. District Court in Manhattan, that Unilever's decision was made without the consent of the ice cream maker's board of directors. It said blocking the sale to American Quality Products, an Israeli company, is essential to "preserve the status quo and protect the brand and social integrity Ben & Jerry's has spent decades building" over human rights concerns.
Unilever announced that it had reached an agreement to sell Ben & Jerry's in Israel to a local franchisee, Avi Zinger. The sale comes a year after the Vermont-based ice cream company declared that it would stop sales in West Bank settlements, saying that selling in occupied territory "is inconsistent with our values." Supporters of the  Boycott, Divestment and Sanctions movement against Israel celebrated the move. But it also set off a backlash against Unilever. At least eight states have since taken steps to halt or withdraw investments in the conglomerate.
Unilever has maintained that Ben & Jerry's decision to pull out of the West Bank was made by the ice cream maker's independent social-mission board. Unilever itself expressed its opposition to BDS in a letter to Jewish groups last year, and again last month. 
In a Twitter thread last week, Ben & Jerry's wrote on its official account that it disagreed with its parent company's move: "We continue to believe it is inconsistent with Ben & Jerry's values for our ice cream to be sold in the Occupied Palestinian Territory."  On Friday, its board voted 5-2 to sue Unilever. The dissenters were directors appointed by Unilever.
Unilever said in a statement to Bloomberg, "The deal has already closed." 
Attorney Alyza Lewin, who represents Zinger, said in a statement: "Unilever chose the morally correct, socially just and principled path when it ensured that Ben & Jerry's ice cream would always continue to be produced and sold in Israel and the West Bank. Avi Zinger stands arm in arm with Unilever and commends Unilever's decision to forcefully defend its agreement with him."