Fast Forward
Reform, Conservative leaders plead with Lapid to confront harassment of non-Orthodox Jews at Western Wall
'We believe you have attained this position for just such a crisis,' the heads of the Reform and Conservative movements write in a letter to the new Israeli prime minister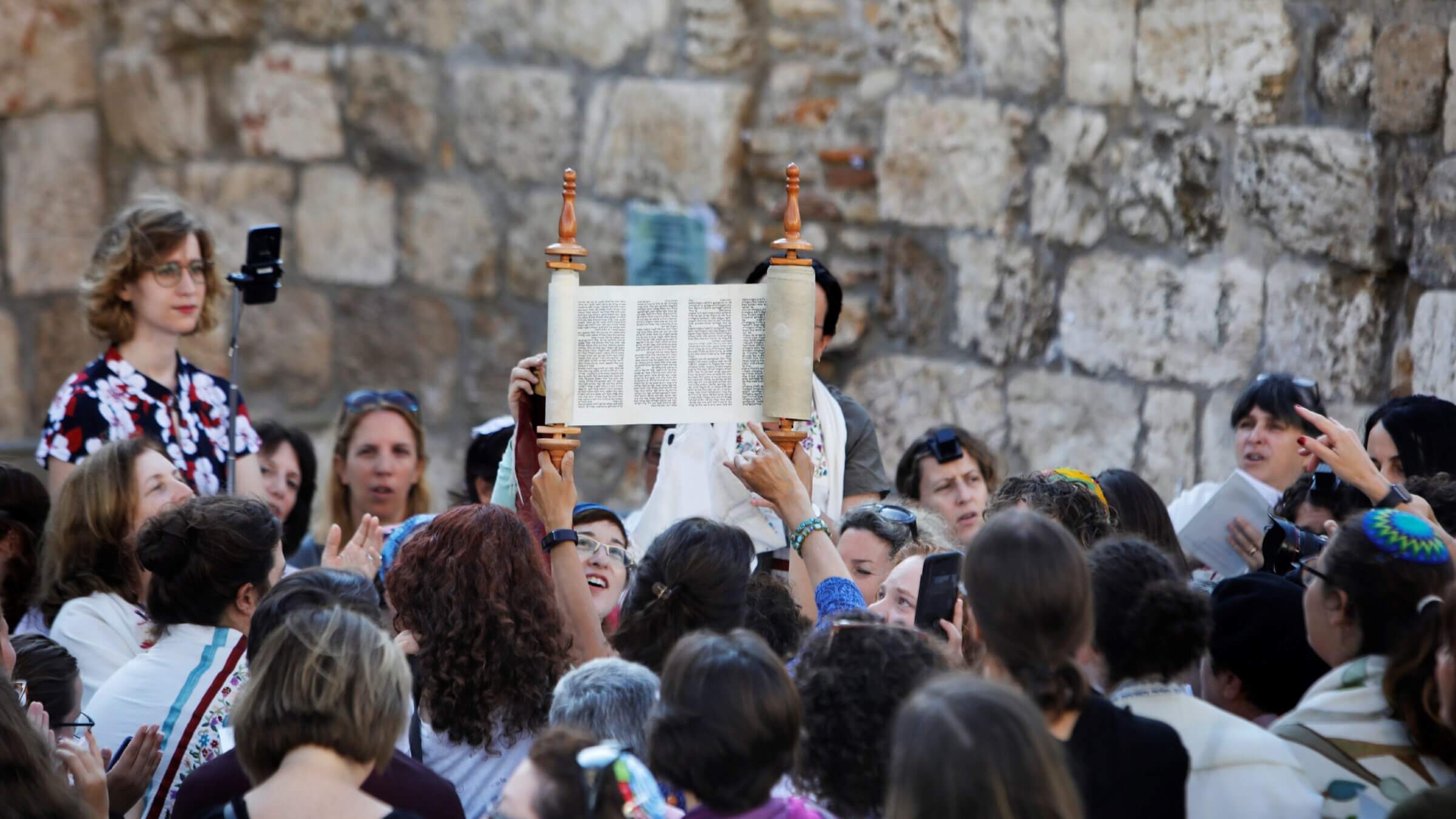 The leaders of the Reform and Conservative movements in the U.S. are calling on newly installed Israeli Prime Minister Yair Lapid to combat ongoing harassment of those engaged in non-Orthodox Jewish practice at the Western Wall.
Earlier this week, a group of haredi young men disrupted three bar and bat mitzvah services that were taking place in the "egalitarian" portion of the Wall, the space, south of the main plaza, designated for various streams of Jewish ritual not formally recognized by the state. They blew whistles, ripped up prayer books and clashed with the American tourists. Such incidents are common on rosh chodesh — the beginning of each month — at the Western Wall's main plaza, where Women of the Wall hold their morning prayer service.
"We turn to you because this situation cannot go on," Rabbi Rick Jacobs, president of the Union for Reform Judaism (URJ), and Rabbi Jacob Blumenthal, chief executive of the United Synagogue of Conservative Judaism (USCJ), wrote in a letter to Lapid. "We represent millions of Jews who cannot tolerate such behavior, who are tired of being treated as second-class citizens at the Wall."
Earlier this year, the Israeli coalition government — then headed by Naftali Bennett — shelved a plan to revive the 2017 Kotel deal, which would formally recognize a pavilion for egalitarian prayer, amid strong Orthodox opposition.
The leaders noted in the letter, that as head of the interim government, Lapid can deliver on his promises to make Israel a welcoming place for Jews across the denominational spectrum by the agreement to cabinet vote, ordering the police to protect worshippers and holding those who harass and disrupt prayer services accountable. "We believe you have attained this position for just such a crisis," Jacobs and Blumenthal wrote, and echoed Mordechai's appeal to Esther in the Book of Esther. 
Meanwhile, Jonathan Greenblatt, head of the Anti-Defamation League, met Wednesday  with the Kotel rabbi, Shmuel Rabinowitz, in Jerusalem and expressed his concern over last week's incident. Greenblatt said he expects the Israeli government "to put protections in place to ensure all Jews can pray peacefully at the Kotel."