Fast Forward
NY Republican says her opposition to Iran deal put her on Iranian blacklist
Nicole Malliotakis, the only Republican member of Congress from New York City, is among 61 U.S. officials newly sanctioned by Iran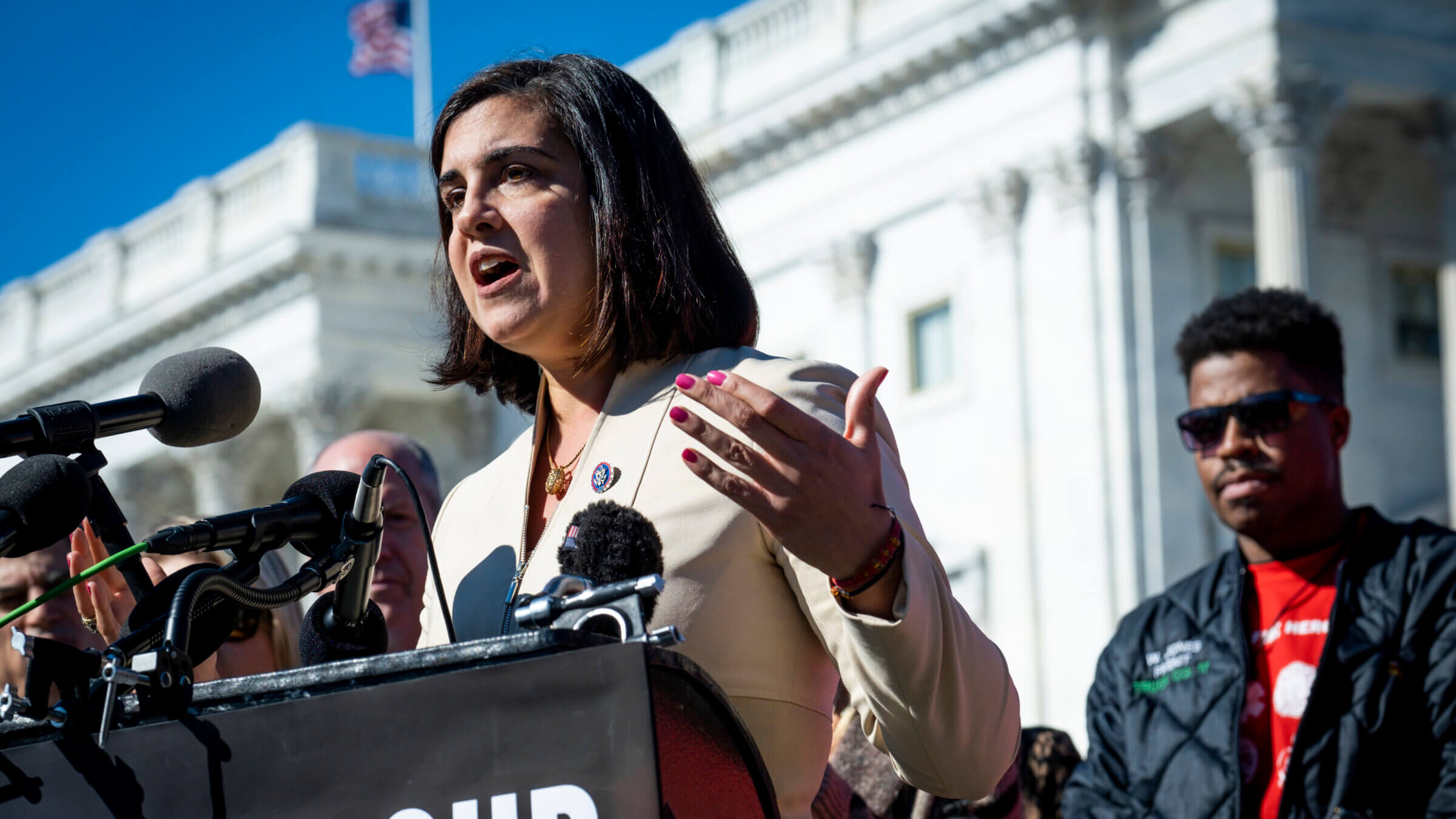 The only Republican member of Congress from New York City said on Tuesday that her strong opposition to the U.S. reentering the 2015 nuclear deal with Iran is the reason she landed on a sanctions list issued by Tehran over the weekend.
Nicole Malliotakis, a first-term Republican from Staten Island, was blacklisted by Iran's foreign ministry on Saturday along with 60 other U.S. officials who it said support the exiled dissident group Mujahideen-e-Khalq. The largely-symbolic sanctions, which were previously issued against 75 other Americans, allows Iranian authorities to seize any assets the individuals hold in Iran. 
"If Iran wants to sanction me because I've spoken out against its egregious human rights abuses, malign actions on American soil, and funding of terrorism, so be it," Malliotakis, a member of the House Foreign Affairs Committee, said in a statement. 
In response to Tehran's announcement of the newly blacklisted officials, a State Department spokesperson said Saturday that the U.S. will protect and defend all of its citizens, including "those serving the United States now and those who formerly served."  
Malliotakis is running for reelection in a rematch with former Rep. Max Rose, a Democrat who she defeated in 2020. 
Like the Republican Party leadership, she opposes  President Joe Biden's move to rejoin the nuclear deal that former President Donald Trump unilaterally withdrew from in 2018. Indirect talks between U.S. representatives and their Iranian counterparts have reached an impasse. 
In the event a new deal is reached, Malliotakis said in her Tuesday statement, Congress should be given the opportunity to review and ratify it. 
​​Iranian President Ebrahim Raisi met Tuesday in Tehran with the presidents of Russia and Turkey.